The Motion of the Ocean Book Review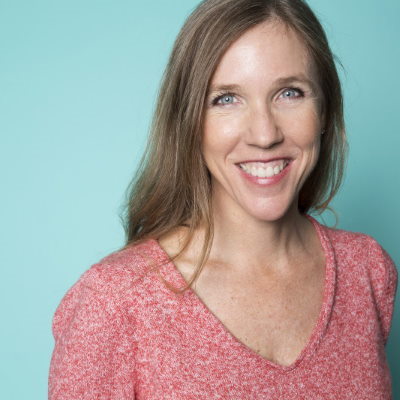 After reading the book The Motion of the Ocean: 1 Small Boat, 2 Average Lovers, and a Woman's Search for the Meaning of Wife by Janna Cawrse Esarey, I know for sure I never want to set sail on a long-term voyage across the Pacific Ocean. And it's not that I didn't enjoy the book, because I most certainly did. It's just that my previous assumptions about such a trip have been confirmed—that the quarters are cramped and, more often than not, you are at the mercy of some pretty extreme weather conditions. Since I'm not one to enjoy feeling trapped in tight spaces, I'm a big wimp when it comes to iffy weather conditions, and I have a great fear of deep water, this journey is best left to others more adventurous than myself. Thankfully, Esarey took the journey, and not only lived to tell about it, but wrote an intriguing memoir about the trip as well.
In the beginning, Esarey offers delightful details on the couple's on-again, off-again relationship that eventually led them to take a two-year honeymoon at sea. We get to witness the brainstorming session the pair had at Anthony's restaurant where the trip idea was hatched in order for the pair to escape their stressful, uninspiring life.

The author leaves nothing out. Her memoir is an honest portrayal of all of the wondrous and not so wondrous events that happen on a trip of this nature. She has no qualms covering the hardships like using the "head" in the sailboat and the many arguments that occur when living in such tight quarters. And she also does a fabulous job writing about all of the exotic places they visit and new friends they meet along the way.

Since Esarey weaves her thoughts and beliefs on love throughout the tale, I'm going to go out on a limb here and say the target audience is women. She can get pretty girlie at times. Men who pick up the book hoping to read a rough and tumble sailing journey across the Pacific could be disappointed. At times Esarey can sound a bit whiny about the whole relationship thing and on more than one occasion, I wondered if she should have spent more time sewing some wild oats before reconnecting with Graeme for the umpteenth time.

Overall, my opinion of The Motion of the Ocean is that it's funny, interesting and insightful. The author's humor shines through immediately and you know you are going to be in for a ride after reading the first few sentences of the book.
Editor's note: I purchased this book at Powell's Books in Portland, Oregon. I have no affiliation to the author or the author's publisher.




Related Articles
Editor's Picks Articles
Top Ten Articles
Previous Features
Site Map





Content copyright © 2022 by Erin Lehn Floresca. All rights reserved.
This content was written by Erin Lehn Floresca. If you wish to use this content in any manner, you need written permission. Contact Erin Lehn for details.