KISS Army March - Kim Rolfe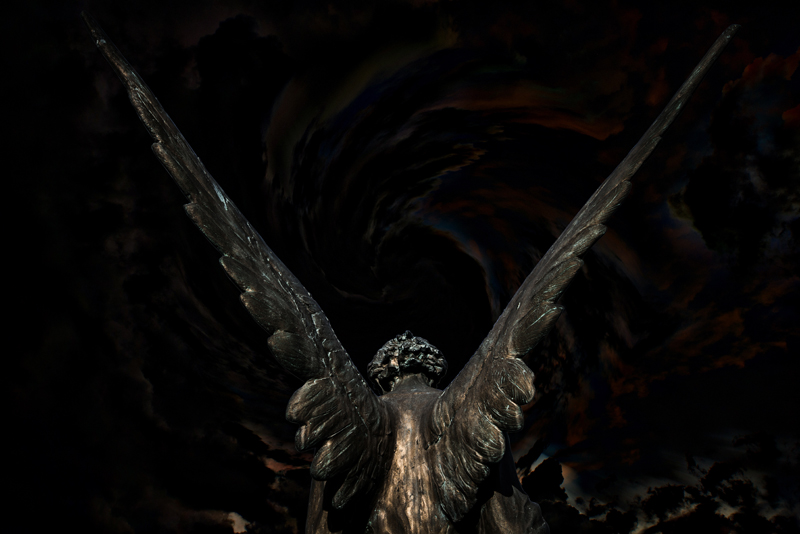 NAME:
Kim Rolfe

ANY KISS RELATED WEBSITES YOU'RE INVOLVED IN:
www.kissarmyunites.com (webmistress)

Morley: How did you become involved with the march?

Kim: Well it started with an email and link sent to me by my Kisster in Crime, Kristine Connell. I signed the petition and then made my way to the MSN group, contacted Paul Carpenter and told him that I wanted and needed to be involved…and the rest, so they say, is KISStory *smile*

Morley: What are your responsibilities with regards to this project?

Kim:Kristine and myself are in charge of Merchandise. I have also built and sustain the www.kissarmyunites.com website. I am now involved in the Event Co-coordinating as well as just promotion, promotion, promotion!! I have been working on trying to obtain sponsorship and along with everyone else on the planning committee pushing for donations to ensure a successful rally in August. My life since last October has pretty much been my real job and this rally and that has made for a great time.

Morley: What are your expectations for the march?

Kim:My expectations are to have ALL the KISS Fans voices heard. We want the Rock and Roll Hall of Fame Foundation to know that this is one of the worlds MOST influential bands and the constant snubbing of them is not something we will tolerate any longer. If we have to do this again next year, we will. Let's just say that plans are already in the works for New York, which is where the "actual" Foundation is located.

Morley: What are you most looking forward to seeing/doing at the march?

Kim:Everything *smile*. I guess what I am looking forward to the most, is watching a sea of KISS fans "Stand Up For What They Believe In" (to quote the sexiest front man in Rock and Roll). I am truly looking forward to the Tribute to the late Eric Carr. He was a beautiful man and an amazing drummer. Hopefully I won't turn into a big mushball.

Morley: How long have you been a KISS fan and what originally drew you to them?

Kim:Wow, this is an age-identifying question isn't it? *grin* I do remember it like it was yesterday though. It was my brother's 11th birthday party and for about a month before hand he begged EVERY DAY for this album that he had seen at the record store. He had no idea what they sounded like, but the album cover looked so "cool". It was the Alive album. He opened that up on his birthday and lets just say, the next day, kids were playing Frisbee with my Bay City Roller albums in the park *grin*. So, I thank my brother from the bottom of my heart for all of his whining and "need" for this album. I walked through a door that has enhanced my life so much over the years, I can't even begin to tell you without writing a novel.

Morley: What is your favorite KISS song and record?

Kim:That's a hard one. From the makeup era, it would have to be Black Diamond (I have one tattooed on my spine) but Makin' Love is one I freak out to all the time too…as well as Kissin' Time…and from the non makeup era its most definitely Domino!!!! When this *bleep* bends over, you'll forget your name…owww* Sorry, I have to do that all the time! As for a specific KISS album, I honestly could not pick one, they all have special meaning to me in one form or another. There are certainly some I like better than others…but in my own personal opinion, they all hold something that has kept me in love with this band for this many years.

Morley: Your favorite period of the band?

Kim:Again, I can't really choose a specific "period". If I absolutely had to, I would have to say (and I know people will disagree with me) Revenge era! Let me explain why…I love all the "era's" but, in my opinion from a song standpoint, they really showed the talent for writing that they possess. It wasn't about the makeup, it wasn't about the show…Revenge was completely about the music. I can tell from that album that the band was tight and right on a rock and roll track and, in my humble opinion, they shone big time on that album.

Morley:Number of times you've seen them in concert? Which tours?

Kim:Lick It Up tour, Crazy Nights tour (that one was special to me because of the pics of Eric Carr I got on that tour), Paul's Bar Tour, Psycho Circus tour numerous times. The farewell tour I saw in Toronto, Cincinnati, Buffalo (HBC Arena), Louisville - Kentucky, Darien Lake and my friend and I flew to Vancouver to see them for New Years eve 1999/2000. That was a great experience.

See the link below for part two of this interview with Kim.

You Should Also Read:
Part 2 of Interview with Kim Rolfe - KISS Army March
KISS Army Unites
Interview with KISS Army March Chairman


Related Articles
Editor's Picks Articles
Top Ten Articles
Previous Features
Site Map





Content copyright © 2022 by Morley Seaver. All rights reserved.
This content was written by Morley Seaver. If you wish to use this content in any manner, you need written permission. Contact Morley Seaver for details.