Cochlear 30th Anniversary Celebration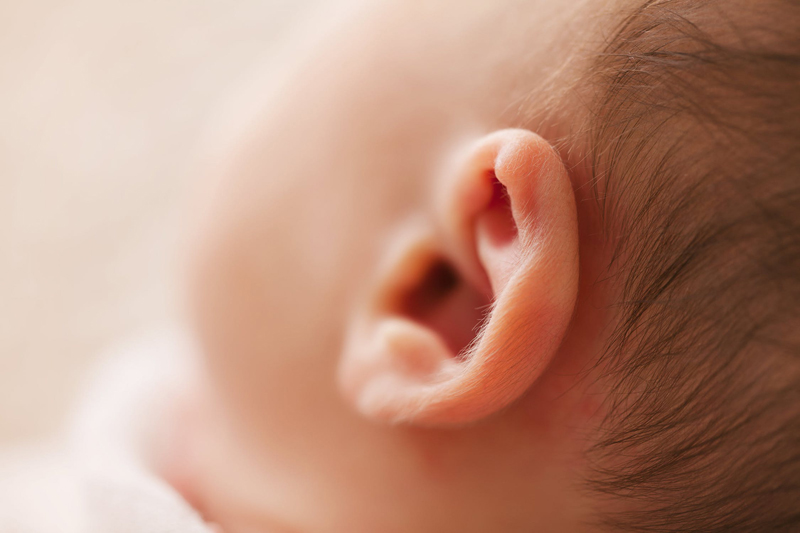 In 1978 the first multi-channel Cochlear implant was implanted into volunteer recipient, Rod Saunders. Rod had been deaf for sometime due to an accident and he considered he had nothing to lose and perhaps everything to gain.
In 1978 computer technology, which the implant and processor relied upon, were in their infancy. They were huge and cumbersome, filling whole rooms. A calculator which could only add, subtract, multiply and divide was about the size of four, four drawer filing cabinets. In these early years Rod couldn't wear a processor, or even carry one around. At first all he could hear was some noise which couldn't be interpreted into speech. So while the implant was ground breaking it still had a long way to go before it could be a commercial product. However, by 1982 the product was small enough to be portable, the Cochlear company was born and Graham Carrick became the first recipient of the commercial implant.
Technology has gone ahead in leaps and bounds since Graham's implant and in 2012 Cochlear has been celebrating 30 years of innovation.
Most recently, implant recipients and their families enjoyed an evening at the Adelaide Zoological gardens with Cochlear. More than 200 implantees and around 650 people attending, it was easy to see how this invention has enhanced and impacted upon the lives of so many people.
Attendees wandered the warm night in the gardens enjoying the sights, smells and especially the sounds. Most exhibits were opening including the giant pandas Wang Wang and Funi. The children's petting zoo was especially popular with the kids.
After a quick meal, the group gathered on the lawns and heard the first child Implantee in South Australia, Damian talk about his experiences. Bethany, who was implanted at age 3 and is now 18, was acknowledged for her efforts as a Cochlear Awareness Network advocate and awarded a Cochlear Hearo award. Bethany told the audience how she believes that without her implant she wouldn't be where she is today. She excelled at school and has just completed her first year at University studying media. In 2013 she goes to the US to further her studies.
The evening concluded with a selection of Christmas Carols from members of the Westminster School Choir.
In South Australia there are more than 450 implantees with 50 or so new people being implanted each year. In Sydney, during 2012, one senior surgeon performed his 2,000th cochlear implant. But it's not just the surgeons who work with cochlear implantees. There are more than 2500 recipients in NSW and last year alone one clinic had more than 9,800 appointments with audiologists. Speech-language pathologists, educators, specialists, psychologists and counsellors may also be involved.
With around 200,000 people world-wide enjoying the benefits of hearing, Cochlear has every reason to celebrate. According to one report, "Cochlear implantation consistently ranks among the most cost-effective medical procedures ever reported."
Cochlear 30th Anniversary
Tips about Cochlear implants
You Should Also Read:
What is a cochlear implant?
Answering questions about a cochlear implant
Exciting advances in Cochlear implant technology


Related Articles
Editor's Picks Articles
Top Ten Articles
Previous Features
Site Map





Content copyright © 2022 by Felicity Bleckly. All rights reserved.
This content was written by Felicity Bleckly. If you wish to use this content in any manner, you need written permission. Contact Felicity Bleckly for details.