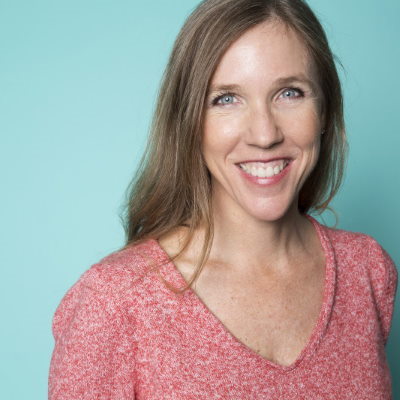 The Way
, written and directed by Emilio Estevez and starring Martin Sheen and Emilio Estevez is a heart-warming tale of a man who sets out to retrieve the remains of his estranged son and ends up on an unexpected and transformative pilgrimage.
The film follows the main character Tom (Martin Sheen), a working stiff California ophthalmologist, to Europe so that he could retrieve the remains of his son, Daniel (Emilio Estevez). When Tom arrives in the French town of Saint-Jean-Pied-de-Port, he learns that Daniel died while embarking on a pilgrimage on the El Camino de Santiago, also known as "The Way of Saint James," which begins on the French side of the Pyrenees and continues along a path through northern Spain ending 500 miles later at the Cathedral of Santiago de Compestela.
Instead of leaving France, Tom makes an uncharacteristic decision to finish the hike in honor of Daniel and sets off on a solo journey along The Way.
While hiking along the trail (and it appears in the beginning, much to Tom's chagrin) he runs across other pilgrims--Yoost, a goofy, adorable Dutchman; Sarah, a feisty and complicated Canadian woman; and the lively Jack, a writer from Ireland. Each of the travelers, carrying more than just the weight of their backpacks, has very personal reasons for hiking the Camino. As the film progresses, we find out more about each of these lovable characters and their plights.
As armchair travelers of this moving film, we get a delightful taste of hiking the Camino. We see the visually stunning scenery and experience what it's like to stay the night in a crowded refugio with hundreds of other pilgrims. We get to meet the other colorful characters they encounter along the way. And we get to watch Tom's little tribe begin to heal the wounded parts of themselves that inspired them to hike the Camino in the first place.
While each of the pilgrims might be working on their own demons along the way, we realize through the film that journeys of this nature cannot truly be solo journeys. We come to appreciate that each of us is truly interconnected to those around us--whether we like it or not! The film does a great job of showing the creation of a small community and how much it helps each of the individuals to be able to connect with others and bond through shared experiences. It's a very inspiring film. Not only for the community aspect, but the film also highlights in a very entertaining and interesting way that out of tragedy comes light.
The Way brilliantly depicts the romance and the humanity of the story, from the stellar cast, lovely soundtrack, and gorgeous cinematography. It is full of funny and poignant moments. We see the hardships, the ups and downs, and the heartwarming bond forming with this small band of travelers.
The film reminds us that the reasons we journey are as varied as the different styles of journeys we take. Some journey to get a glimpse of new cultures and experience life, others are running away from something, others running to something, and still others may be unaware of why they are journeying.
I'm chalking this film up as one of my all-time favorites and I have a feeling that other RVers will enjoy the film too. For those RVers that like to pack light, you'll be happy to know you can rent this movie on Amazon.com for three nights for only $2.99.
For more information visit TheWay-TheMovie.com.
Editor's note: I borrowed this film from my local library system.
**Want to add more vegan meals to your RV trips? Check out my eBook
"Vegan Road Trip: Simple Vegan Recipes for your RV Kitchen"
which features a variety of tasty vegan recipes--from breakfast to dessert and everything in between.**


Related Articles
Editor's Picks Articles
Top Ten Articles
Previous Features
Site Map





Content copyright © 2022 by Erin Lehn Floresca. All rights reserved.
This content was written by Erin Lehn Floresca. If you wish to use this content in any manner, you need written permission. Contact Erin Lehn for details.