Twelve Best Beer Books of 2012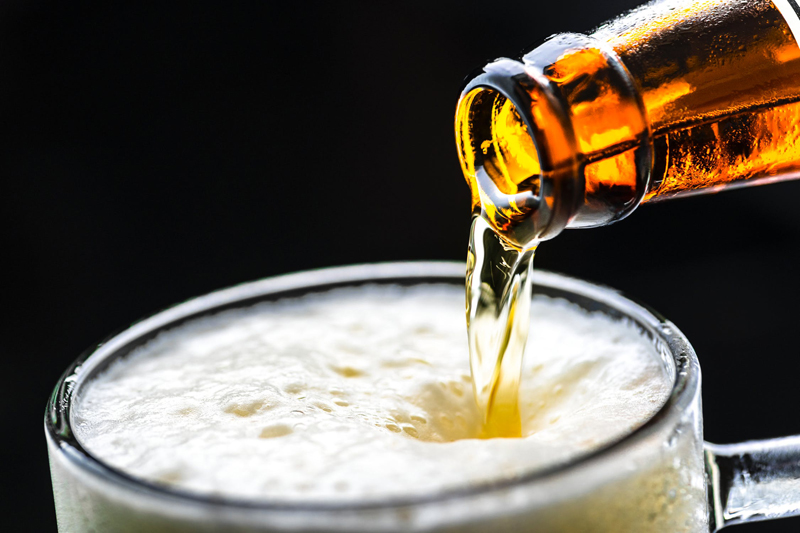 What would the year be without a Best Beer Books of 2012 list? Take inventory of the bookshelf in your personal library. If these are missing, be sure to put them on your New Year's Bucket List for 2013:

The Oxford Companion to Beer, edited by Garrett Oliver, published by Oxford University Press, NY © 2012

Garrett Oliver's comprehensive, encyclopedic reference book succeeds by crowning beer with the credibility it deserves. As the first book of its kind focused on beer, it is a true original. Oliver, with the assistance of Horst Dornbusch, has compiled the knowledge of hundreds of leading experts to define beer style, sensory perception, ingredients, brewing, historical record and more, encompassing the broad range of topics marking the global beer community. First rate.

The World Atlas of Beer: The Essential Guide to the Beers of the World, by Tim Webb and Stephen Beaumont, published by Sterling Epicure, NY © 2012; first published by Mitchell Beazley, London ©2012

Carrying on the traditions launched by Beer Hunter Michael Jackson (1942-2007), Tim Webb and Stephen Beaumont – both illustrious beer writers in their own right, have accepted the baton by presenting beer with all the intricate developments that have changed the modern, yet flexible, world of beer. While preserving the historical background that defines specific styles of beer, they also invent novel ways of presenting beer, in step with a more sophisticated consumer. They engage in an esoteric discussion of what defines beer throughout the world, delve into the world of "high volume brewing and convenience beers," and present the basics without overwhelming the reader with too much reiteration of these basics.

Led by the massive expansion that has overtaken the beer community in recent decades, the authors fully accept their role as stewards delivering many, but not all, of the fine examples the world has to offer. Capital in scope, with superb illustrations, this may serve as inspiration to the traveler or nourishment to the curious, while adding a hint of elegance to the coffee table or personal whisky bar. A classic.

Philadelphia Beer: A Heady History of Brewing in the Cradle of Liberty, by Richard Wagner, published by the History Press, SC © 2012

Richard Wagner, Philadelphia Beer Historian, knows Philadelphia beer and the complexity behind this city of beer barons, bars and brewpubs. He passes on beer tales from the early days of colonization to the growth of Brewerytown; then, through the struggles of Prohibition, and onward through the renaissance that reestablished Philadelphia as the great beer city it is today. Comprehensive.

IPA: Brewing Techniques, Recipes and the Evolution of India Pale Ale, by Mitch Steele, published by Brewers Publications, CO © 2012

Mitch Steele is an Ironman in the world of beer. His experience beginning with the study of fermentation science at UC Davis, through his 14 year tenure at Anheuser-Busch (including new products brewmaster in the Specialty Brewing Group), and finally as Brewmaster/Head Brewer at Stone Brewing Company in Escondido, California, since 2006, makes him one of the most highly proficient, well-rounded brewers in the craft beer community. That said, IPA: Brewing Techniques is one that fully explores the style of India Pale Ale, from its birth in the 1800s to its current status as one of the most loved styles among beer geeks. Along with this comprehensive, well-researched background, Steele has provided information about ingredients and techniques for larger-scale brewers, as well as recipes that range from historic to state-of-the-art. To add a little extra flair, he has infused informative contributions from the renowned brewers at Firestone Walker, Pizza Port, Russian River, and other American legends. This is not a book about hops, but about IPA, so expect the in-depth discussion that will provide a full understanding of the style, from the perspective of a true professional. Defines IPA through the eye of a master.

For The Love of Hops: The Practical Guide to Aroma, Bitterness and the Culture of Hops, by Stan Hieronymous, published by Brewers Publications, CO © 2012

Whether you are a hop-head, professional, enthusiast, or novice, you simply must add For the Love of Hops: The Practical Guide to your beer library. This original promises to carve a niche as one of the true classics, written by one of the most knowledgeable authorities in the genre of beer, ingredients, and techniques. A must-have classic.

The Illustrated Guide to Brewing Beer, by Matthew Schaefer, published by Skyhorse Publishing, NY ©2012

Novice brewers are always on the lookout for guides that add clarity and direction to their goal of brewing good beer. Matthew Schaefer magically takes the hand of the newer brewer and leads them into a sense of Beer Nirvana. The information is good, while adding power with photos that define the full sense of the brewing process. Nourishing education for the newbie.

Massachusetts Breweries, by John Holl and April Darcy, published by Stackpole Books, PA © 2012

Massachusetts … Cape Cod … the birth of America … and beer. As a beer adventurer, you may not have thought there was much to explore in Massachusetts. John Holl and April Darcy present the state in all its glory, supporting the significance of Massachusetts' beer in the development of the new world and the representative commerce launched by both Harpoon Brewing and Boston Beer Company in the early days of the craft brewing renaissance. They provide full listings of the many breweries, brewpubs and brew-on-premises facilities in Massachusetts – enough to stimulate the appetite of the roving beer-researcher. A necessity for the New England traveler.

Beer for Dummies, by Marty Nachel and Steve Ettlinger, published by John Wiley & Sons Inc, NJ © 2012

In classic style, Nachel and Ettlinger present all the ins-and-outs of the contemporary beer scene, with bits of "Dummies" trivia woven throughout their rich tapestry of informative threads. Whether you are looking to expand your appreciation of beer and the styles available, knowledge of homebrewing, buying, enjoying or exploring, their presentation is concise and understandable at all levels, while infusing little diversions that add the pepper to the sauce. The go-to book for every beer enthusiast.

Beer and Cheese: 50 Delicious Combinations by Vinken & Van Tricht, by Ben Vinken and Michel Van Tricht, published by Lannoo Publishers, BE ©2012

With the collective knowledge of De Biersommelier Ben Vinken and Cheese Master Michel Van Tricht, the marrying of major styles of craft beer with the great cheeses of Europe is an epicurean delight. Vinken, the publishing wizard behind Michael Jackson's Great Beers of Belgium and Beer Passion Magazine, is an able champion for beer aficionados. As owner of Cheesemonger Van Tricht, Michel's shop has achieved a coveted following and was declared as the best cheese shop in Europe in a 2010 Wall Street Journal article. For the gourmet bon vivant.

Beer, Food & Flavor: A Guide to Tasting, Pairing and the Culture of Craft Beer, by Schuyler Schultz and Peter Zien, published by Skyhorse Publishing, NY ©2012

Although many books on beer provide abundant descriptions on pouring, style and taste, most seem to gloss-over the pairing of beer with food as a mere afterthought. Schultz and Zien bring the culture of these two "foods" into the spotlight with a rich flow of culture and grace. Building gastronomic pleasure one glass at a time.

99 Bottles of Beer Journal Set, by David Selden, published by Chronicle Books, CA ©2012

Gimmicky and fun, this set of 3 books, printed with soy ink infused with beer, is a happy place to park your notes on the beers you drink. Why read beer notes written by everyone else when you have strong opinions of your own? Discover your own palate.

Beer Lovers New England: Best Breweries, Brew Pubs & Beer Bars, by Norman Miller, published by Morris Book Publishing, CT © 2012

New England has become a strong draw for tourism, with an abundance of craft breweries, brewpubs and beer bars dotting the landscape like spring flowers. Separated by state and style, these venues are begging for exploration. With so many on the rise, this scoops the whole shebang as it stands in 2012. Don't leave home without it.

Cheers!

Looking for these beer books? Give it a quick look!
Beer Books of 2012


You Should Also Read:
Beer Book Review - Ambitious Brew - The Story of American Beer
Garrett Oliver - Brooklyn Brewmaster of Beer and Food
Is Beer the Secret Spice of Life ?


Related Articles
Editor's Picks Articles
Top Ten Articles
Previous Features
Site Map





Content copyright © 2022 by Carolyn Smagalski. All rights reserved.
This content was written by Carolyn Smagalski. If you wish to use this content in any manner, you need written permission. Contact Carolyn Smagalski for details.