Garrett Oliver - Brooklyn Brewmaster of Beer and Food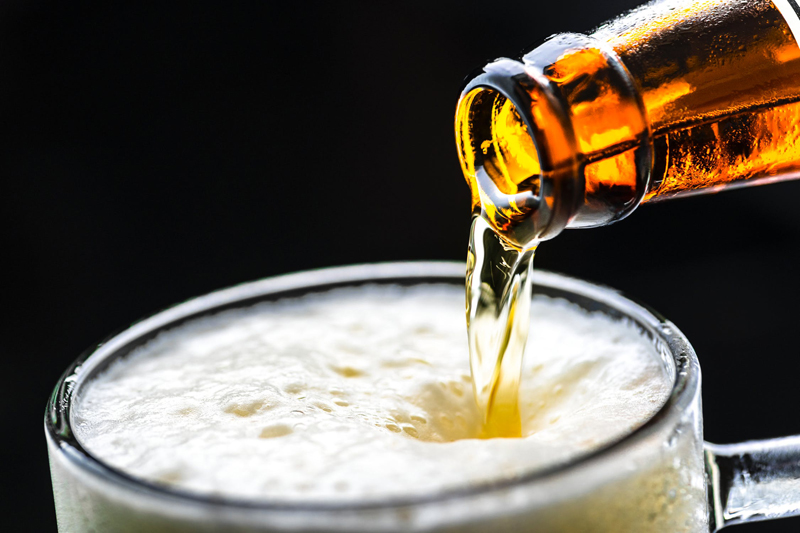 Between 1850 and 1880, "Brewers Row" in Brooklyn became home to eleven breweries, due to a massive influx of immigrants from Germany – men with a strong, familial heritage in the art of Bavarian brewing, each specializing in his own unique style of beer. By the end of the century, Brooklyn had become a major center for brewing. Boasting 48 brewing establishments, this area was infused with European creativity, where beer-style became each brewmaster's individual signature.

In the spirit of this brewing tradition, Garrett Oliver emerges!

A man with a flair for eloquence and grandeur, Oliver is an entertaining and articulate force in the field of brewing, internationally recognized as an expert in traditional beer styles. As Brewmaster and a partner of Brooklyn Brewery, he imparts his knowledge like flakes of gold, creating traditional styles of beer with classic depth. An avid lecturer, he has hosted hundreds of tastings and lectures, both in the United States and abroad, from the Smithsonian, NPR and CNN to the History Channel, Emeril Live and CBS' Martha Stewart Living. Garrett Oliver articulates the connection between fine food and beer with the passion of a master.

His book, The Brewmaster's Table – Discovering the Pleasures of Real Beer with Real Food, (Published 2003 by Harper Collins) is a bible for the beer lover. An alchemist extraordinaire, he delightfully entices you into his world, using colorful words of medieval mysteries and cloven feet to tease you into submission. Once immersed, he takes you on a grand journey, matching food tastes with beer styles, introducing you to fine European traditions, and creating a burning desire for more.

Travel with him throughout Europe, to the Payottenland district west of central Brussels, home to lambic beer. Discover the Bavarian Weissbiers, with their strong spices and malt sweetness, merging seamlessly with Thai, Indian, Mexican and Chinese foods. Visit the pubs of London, with their English Bitters and Imperial Stouts. Enter the fascinating world of Trappist and Abbey Ales – Chimay from Abbaye Notre-Dame de Scourmont and Westmalle from Abdij Trappisten van Westmalle – and onward, through the Czech Republic and returning to America, where traditions are merged by the artisans of beer.

As an Ambassador of Beer, Garrett Oliver lives his craft. He has served as a judge for the Professional Panel Blind Tasting of the Great American Beer Festival for eleven years and has judged for the distinguished Great British Beer Festival competition on five occasions. In 1998, the Institute for Brewing Studies honored him with the Russell Schehrer Award for Innovation Excellence in Brewing, the most prestigious award in the U.S. brewing profession.

Whether you are a connoisseur of beer, a gourmet cook - captivated with the art of pairing food with beer, or an individual with a passion for palatable treats, The Brewmaster's Table will lead you into the pleasures of Real Beer with Real Food.

Enjoy!
 
You Should Also Read:
The Grand Embellishment of Food with Beer
Delicate Pairings of Beer and Cheese
Beer and Seafood - Atlantic Flounder Divine


Editor's Picks Articles
Top Ten Articles
Previous Features
Site Map





Content copyright © 2023 by Carolyn Smagalski. All rights reserved.
This content was written by Carolyn Smagalski. If you wish to use this content in any manner, you need written permission. Contact Carolyn Smagalski for details.