Frozen Water in your RV Pipes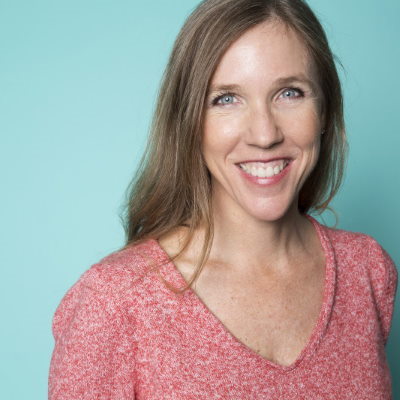 You get back to your RV from a trip and find out that the water is frozen in your pipes. What do you do? This is what happened recently to my friend, Jill. She went on vacation and didn't realize that the temperatures were going to drop below freezing while she was gone. When she returned and turned on her kitchen faucet, nothing happened. Naturally, her first inclination was to invite as much heat into her RV as possible.
This is actually a fairly common experience for many RVers, but not one that should make you panic. Jill did the logical thing by warming up her RV. However, she wasn't sure at the time whether or not there was any damage. While mulling over her situation, I turned to my dad for advice since he is more familiar with maintenance and troubleshooting issues with anything mechanical. The following is a synopsis of a conversation I had with him earlier this month.
Erin:
What is the first thing that a person should do if they find their pipes are frozen?
Dad:
The first thing a person will want to do is get the water thawed in the pipes. Open up all the doors and cabinets and run the propane heat and electric heat. Basically, run any heat that you can--and this includes a blow dryer or heat gun. You can accelerate the thawing process by pointing a blow dryer or heat gun directly on the pipes or other places, like the hot water heater. Be careful not to leave the heat on one place too long or the pipe material may melt.
Erin:
What happens once you get the water running?
Dad:
Once you get the water running, you can find out if you have a leak. If you have one, you will know because there will be water dripping on the ground below the RV. If the RV is hooked up to city water, there is going to be a lot of pressure once the water starts running so you will find out pretty quickly if you have a leak. If the RV is not connected to city water, and is just using the trailer's onboard water pump, you have to listen to see if the pump is trying to run. If there is a leak, you will hear the pump intermittently working even when the faucets are turned off.
One thing to consider is whether or not the trailer is insulated underneath. Newer model RVs often have insulation surrounding the pipes underneath the trailer. This could be an issue as it could hide a slow leak because the water would get absorbed into the insulation making it difficult to find the leak.
Erin:
What would a person do in this case, if they have insulated pipes and can't tell if there is a leak?
Dad:
The best thing to do in this particular situation is to take the unit to a reputable trained technician. However, if you are adventurous, one method of determining a leak in such a circumstance would be to check this with a small electric air compressor unit, at low pressure, fitted to the city water input in some fashion. The pipes should be completely thawed and all faucets shut off before this is tried. After a predetermined low pressure is arrived at, the air compressor pump should shut off and only start again if there is a leak in the system. Unfortunately, there is no way of telling where the leak is. If the pipe that is leaking is visible you may be able to ascertain this, but if the pipe is not visible it may be virtually impossible to determine the source of the leak. This is where the reputable trained technician comes in.
Erin:
What is the best way to prevent the pipes from getting frozen if a person needs to leave their RV for a few days in the winter but don't plan on winterizing it?
Dad:
I don't think there is an easy answer to this one. Any temporary heat source I can think of would have safety risks if left unmonitored for a period of time. The good news is that this should not become an issue unless there is a hard freeze that continues for a 24-hour period or longer. If it warms up during the day and if the unit is insulated underneath and or skirted the situation is improved but the best thing to do is winterize the unit if you plan on leaving it during cold weather.
**Want to add more vegan meals to your RV trips? Check out my eBook
"Vegan Road Trip: Simple Vegan Recipes for your RV Kitchen"
which features a variety of tasty vegan recipes--from breakfast to dessert and everything in between.**


Related Articles
Editor's Picks Articles
Top Ten Articles
Previous Features
Site Map





Content copyright © 2022 by Erin Lehn Floresca. All rights reserved.
This content was written by Erin Lehn Floresca. If you wish to use this content in any manner, you need written permission. Contact Erin Lehn for details.