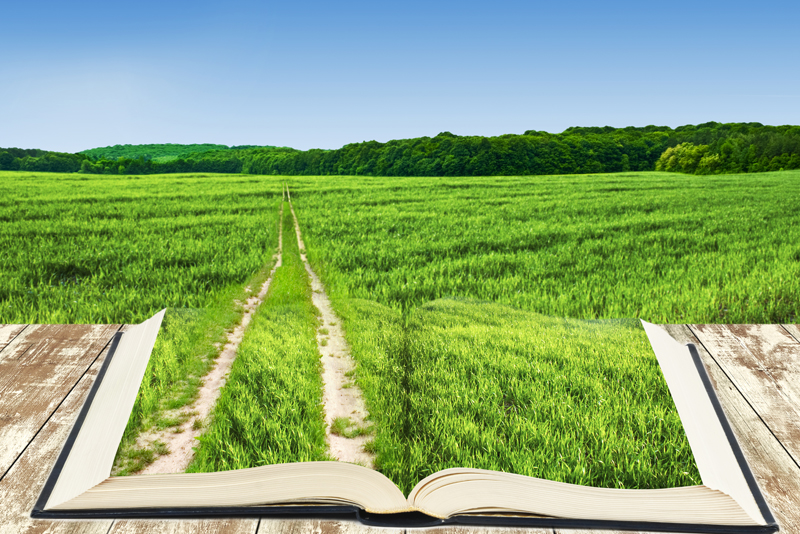 Genealogists spend a lot of their time trying to find vital records – births, marriages and deaths for our family members. While some of us seek out census records and certificates for these events, some of us are lucky to have all that information right in the comfort of our own homes. The family bible was used to document these life events. When someone died that had possession of the family bible, members of the family anxiously awaited to see who would inherit this valued possession. Today, we are lucky that we can take digital pictures or scan those treasured pages.
There are times when the family bible is all you might have to document an event. When I was documenting to join the Daughters of the American Revolution, I needed to prove my grandmother's birth. The family doctor wrote the wrong information when submitting the data for birth certificates and got my grandmother and her sister mixed up. I had to use my grandmother's family bible to prove her correct birth. Some DAR chapters even have projects where they scan Bible pages and make a publication out of it or post online.
The early Bibles can be very decorative and elaborate. I had the privilege of helping a neighbor do their family history. One of his lines passed down a family Bible that was really old and came over from Germany. I told them how important it was for them to take digital pictures of the pages listing the births, marriages and deaths. This Bible was really big and would not fit on a scanner. It is also important to remember to get a picture of the copyright page as well. This is needed if you ever want to use the information in documenting for a lineage society.
While most of use receive our family bibles thru inheritance, or purchase our own personal one, there are some other places you might find these treasured books and/or their information. Here are some links that might assist you:
There are just a few examples of what you can find online. You can do some searches of your surname with "family bible" and may come up with some great hits.
Other places you might check are
Family
Libraries
Society or historical museums
Churches
Lineage Societies
Bookstores, especially the ones that carry rare older books
Estate sales or yard sales
Antique stores
Remember to make sure your family knows you would love to have the family bible when it is time to pass it down. It would be very sad to know a family bible with family information entered in it's pages was thrown away or neglected.
You Should Also Read:
Bedford County, TN Bible Records, Vol 1 Review
Genealogy Sources


Related Articles
Editor's Picks Articles
Top Ten Articles
Previous Features
Site Map





Content copyright © 2022 by Tina Sansone. All rights reserved.
This content was written by Tina Sansone. If you wish to use this content in any manner, you need written permission. Contact Tina Sansone for details.