Sarah, What is Biblical Beauty ?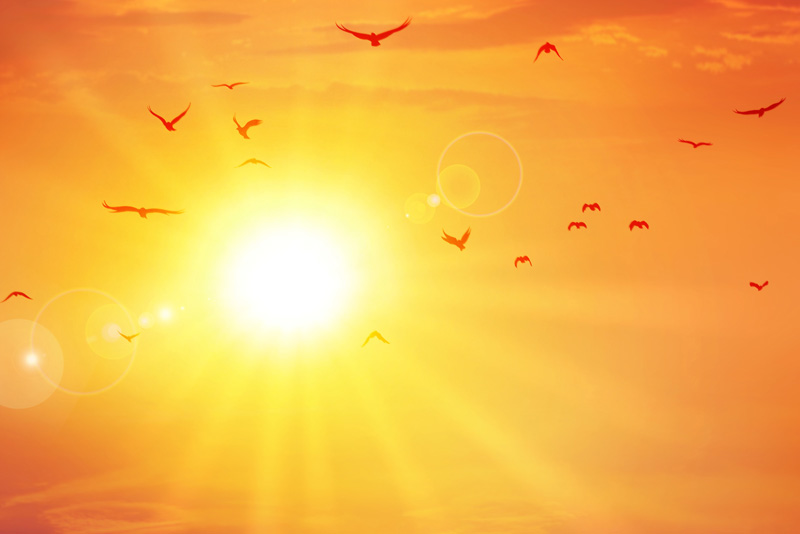 Sarah, wife of Abraham, was a beautiful woman. Stories of her beauty are mentioned twice in the book of Genesis in the bible. She retained her beauty into old age causing me to wonder about her beauty secrets. Did she use goat's milk on her skin or olive oil on her hair? Did she keep her face covered so that it was never exposed to ultraviolet rays?
The first story of Sarah's beauty is found in Genesis 12:11-20. Abraham had moved his family, servants, and livestock, to Egypt. Knowing that Sarah (called Sarai at the time) was beautiful, Abraham feared for his own life. He was afraid that The Egyptians would kill him in order to get his wife. He prepared Sarah in advance, asking her to tell everyone that she was his sister. This was a half-truth. Sarah was Abraham's half-sister - the daughter of his father and a different mother. Sarah did attract Pharaoh's attention and when his men told him she was Abraham's sister, he sent for her and took her into his palace, sent gifts to Abraham and treated him well.
God had plans for Sarah. The entire nation of Israel would come from her and Abraham, so He intervened, inflicting disease on Pharaoh and his household. God brought it to Pharaoh's attention that Sarah was a married woman. Pharaoh returned Sarah and sent Abraham and his entourage away.
Sarah would have been about sixty-five years of age.
The second story of Sarah's beauty took place when she was much older. Abraham moved to land between Kadesh and Shur. Abraham was, again, fearful for his life. The ruler, Abimelech, admired Sarah and was told that she was Abraham's sister. He promptly took her into his harem. God intervened again, visiting Abimelech in a dream. He told him that Sarah was a married woman. Abimelech returned Sarah to her husband.
We don't know exactly how old Sarah was at this time but it is certain that she was well past her child-bearing years. Do you wonder how she could have attracted the attention of rulers who already had harems full of women? Physical beauty certainly had much to do with it. She must have been a naturally beautiful woman. She would have remained healthy into her old age because God still planned for her to miraculously conceive and carry a child. Isaac was born when she was ninety years old. Even at that advanced age, she would not have been feeble.
Physical beauty, when accepted as a gift from God, is a blessing. Good health is a blessing. However, there is much more to beauty than what is on the outside.
I think the most outstanding part of Sarah's beauty probably came from the inside. She worshipped the one true God and His Light shone from her face. 1Peter 3:3-4 tells us that beauty should come from the inner self. True beauty, that does not fade, is a gentle and quiet spirit.
In Psalm 34:5, David says that those who look on the Lord are radiant.
Sarah must have had physical loveliness, but her true, unmistakable beauty came from her love of her Lord, her faith in His promise and her quiet obedience to Him. This beauty radiates from within and is the most attractive quality anyone can have.
You Should Also Read:
Beauty
The Fruit of the Spirit
Like Eve and Sarah


Related Articles
Editor's Picks Articles
Top Ten Articles
Previous Features
Site Map



Follow @LynneChapman
Tweet





Content copyright © 2022 by Lynne Chapman. All rights reserved.
This content was written by Lynne Chapman. If you wish to use this content in any manner, you need written permission. Contact Lynne Chapman for details.