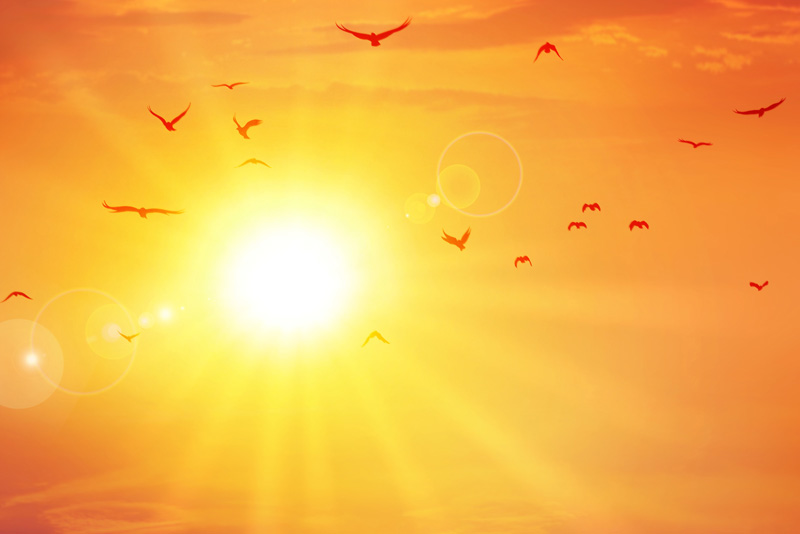 Beauty - what is it? Young girls everywhere dream of being beautiful and women everywhere spend money to obtain it. In every country women have always diligently tended to their traditional beauty rituals in an effort to be more beautiful although physical beauty seems to be seen differently in different cultures.
Many cultures, including the United States, encourage women to be ultra-thin, even after child bearing and later in life. Weight loss diets are common place and diet drugs abound.
In Mauritania in West Africa, women are thought to be more beautiful when they are fat. They eat as much as possible from the time they are little girls and into adulthood. They sometimes even take dangerous drugs meant to fatten animals in an effort to be beautiful.
Light skinned women in the U.S. want to be tanned using the sun, tanning bulbs or tanning cosmetics. Dark skinned women in India want pale skin. Their cosmetics lighten the skin.
Beauty is in the eye of the beholder and we certainly see it in different ways. King Solomon described his bride in the bible in Song of Songs - chapter 7. He said that her neck was like an ivory tower and her nose was like the tower of Lebanon looking toward Damascas. Modern day U.S. brides might be thinking less than loving thoughts after hearing such poetry from their fiance.
It is not unscriptural to want to improve one's appearance. Beauty treatments in themselves are not sinful. However we should know that God created each and every one of us to be unique individuals. In His eyes true beauty is not on the outside. It comes from the heart.
In Genesis chapter 24 the story is told of how Abraham obtained a wife for his son. Abraham sent his servant Eliezar back to his home country to find a wife for Isaac. (The first stipulation for this wife was that the woman was to be of the same faith as Isaac - not from the pagan religions that surrounded them) Eliezar went to Abraham's people. He prayed for a sign asking God that the girl who came to the well and not only gave him a drink of water but also offered to water his camels would be the chosen bride. Rebekah came to the well and did exactly as Eliezar had prayed. She was beautiful but more importantly her actions showed that she was humble, kind and had a servant attitude.
I think the elements that make a woman beautiful are elements that are available to all believers. We call them the Fruit of the Spirit. When we receive Christ, His Holy Spirit resides in us. He begins to change us and we begin to exhibit qualities such as peace, patience, self-control, love, joy, goodness, gentleness, and faithfulness. These are beautiful qualities in anyone and the person in which they are evident can't help but be attractive. Love of the Lord shines from within and creates a glow that no cosmetic can produce.
The saying is that "Beauty is skin deep." That is certainly true of physical and cosmetically applied beauty. but true beauty - God produced beauty - is heart deep. Seek God and His kingdom first and everything else will fall into line. Matthew 6:33(NIV)
Read more about
the Fruit of the Spirit
.
Discuss this article
in the forum in this thread
.
You Should Also Read:
The Water of Life
Order From Chaos
A Mission of Mercy


Related Articles
Editor's Picks Articles
Top Ten Articles
Previous Features
Site Map



Follow @LynneChapman
Tweet





Content copyright © 2023 by Lynne Chapman. All rights reserved.
This content was written by Lynne Chapman. If you wish to use this content in any manner, you need written permission. Contact Lynne Chapman for details.