Biography of Chieko Honda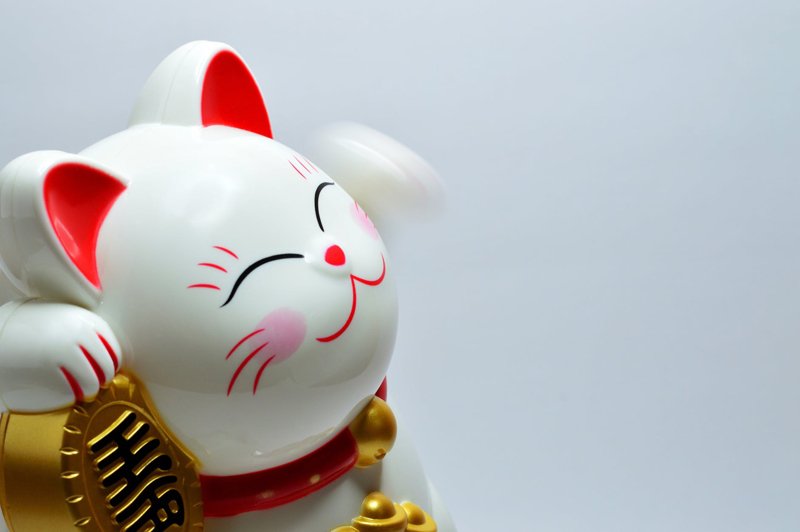 Chieko Honda was born on March 28, 1963. She provided her voice to a number of anime productions, and even performed the theme song for the Yagami-kun's Family Affairs OAV.

In the 1980s, Honda's credits included the Battle Royal High School OAV, Bio Armor Ryger, Bosco Daiboken, Dragon Ball, the Dragon Century OAV, the Elf 17 OAV, Fight! Kickers, the Fuma no Kojirou: Yasha-hen OAV, Gall Force, the Greed OAV, Grimm Masterpiece Theater, the Hades Project Zeorymer OAV, Heavy Metal L-Gaim, Kimagure Orange Road, Kiteretsu Daihyakka, Kung Fu Boy Chinmi, Lady Lady!!, A Little Princess Sara, Machine Robo: Revenge of Chronos, Mahotsukai Sally, Maple Town Stories, Mister Ajikko, Mobile Suit Gundam ZZ, the Mobile Suit SD Gundam Mk II OAV, Mock & Sweet, Moeru! Oniisan, New Grimm Masterpiece Theater, Oh! Family, Plawres Sanshiro, the Riding Bean OAV, Shin Bikkuriman, Showa Ahozoshi Akanuke Ichiban!, Soreike! Anpanman, the Super Deformed Double Feature OAV, Tatakae!! Ramenman, Tenku Senki Shurato, the Violence Jack 2 OAV, the Watt Poe to Bokura no Ohanashi OAV, Ys, and Zillion.

In the 1990s, Honda could be heard in the 1+2= Paradise OAV, Adventures of Puss-in-Boots, After War Gundam X, Akazukin Cha Cha, Bikkuriman 2000, Case Closed, Cho Kuseninarisou, the Compiler 2 OAV, Corrector Yui, Cyber Team in Akihabara, the Desert Rose OAV, the Devil Hunter Yohko OAV, Edokko Boy: Gatten Taro, the First Loves OAV, Flame of Recca, Flower Witch Mary Bell, the Fujiko F Fujio no SF Tanpen Theater OAV, Ganbarist! Shun, the Guyver OAV, Haruba-Ke no Sanninme, Heisei Inu Monogatari Bow, the Here is Greenwood OAV, High School Mystery: Gakuen Nanafushigi, the Hoshikuzu Paradise OAV, Jigoku Sensei Nube, the Jingi OAV, Kaiketsu Zorro, the Kama Sutra OAV, Knights of Ramune & 40, The Legend of the Dog Warriors: The Hakkenden OAV, Legendary Ninja Cats, the Locke the Superman: New World Battle Team OAV, the Madara OAV, Magical Taruruuto-kun, Mahou no Angel Sweet Mint, Maruboshi Mabo-chan, the Mobile Suit Gundam: The 08th MS Team OAV, Moero! Top Striker, Nurse Angel Ririka SOS, Revolutionary Girl Utena, Robin Hood no Daiboken, Rurouni Kenshin, Sailor Moon S, Shadow Skill, Silent Mobius, The Tales Trilogy OAV, Tekkaman Blade, Tottoi, Tsuyoshi Shikkari Shinasai, Wedding Peach, and Yu Yu Hakusho.

In the 2000s, Honda provided her voice for Ah! My Goddess: Flights of Fancy, AM Driver, Black Jack, Cosmic Baton Girl Comet-san, Dr. Rin ni Kiitemite!, Full Moon o Sagashite, Grenadier, Katekyo Hitman Reborn!, Kochira Katsushika-ku Kamearikouen-mae Hashutsujo The Movie 2, Legend of the Condor Hero, the Lupin III vs. Detetctive Conan special, Mermaid Forest, Mermaid Melody: Pichi Pichi Pitch, Muteki O Tri-Zenon, Natsume's Book of Friends, the Penguin Girl ONA, Project ARMS, Rosario + Vampire Capu2, Soul Eater, ToHeart2, and Tsubasa: RESERVoir CHRoNiCLE.

Sadly, Honda passed away on February 18, 2013 due to multiple forms of cancer. She was 49 years old at the time of her passing.
This site needs an editor - click to learn more!

You Should Also Read:
Revolutionary Girl Utena
Mobile Suit Gundam
Yu Yu Hakusho




Related Articles
Editor's Picks Articles
Top Ten Articles
Previous Features
Site Map





Content copyright © 2022 by Lesley Aeschliman. All rights reserved.
This content was written by Lesley Aeschliman. If you wish to use this content in any manner, you need written permission. Contact BellaOnline Administration for details.