The importance of hearing when acquiring language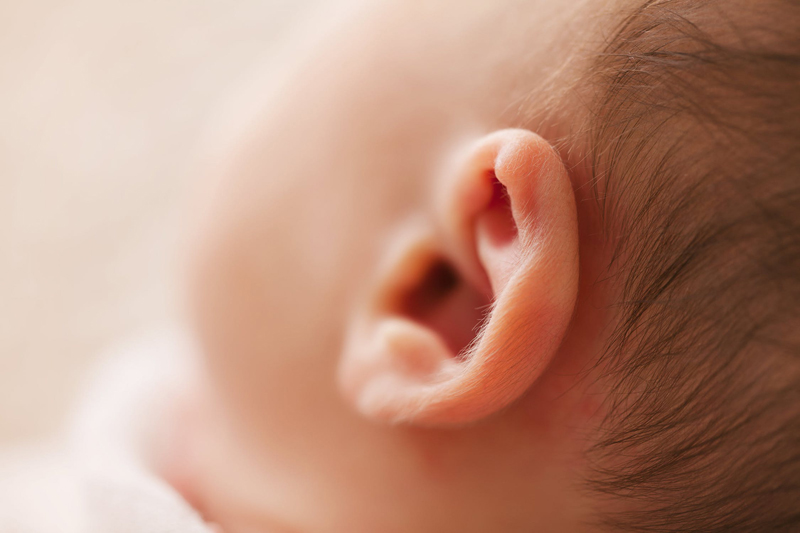 Intellectually I know children learn language through listening and indeed witnessed it first hand with my three children, but back then I was young and less aware of the process they were going through. So now that I know so much more about hearing and deafness, it's fascinating to observe my baby grandson in his journey to acquiring language.

It started very early. He turned to noise from 3 months of age. By the time he was 9 months and crawling he turned or stopped when his name was called. He also understood many words and requests. If asked "where is the truck?" he would stop and crawl over to the truck and when we asked him to put the blocks in the truck he would crawl to the blocks, pick up a couple and crawl back to the truck, dropping them into the tray.

His mother started reading to him from the beginning and he loves books. By the time he could crawl he could choose his favourite book indicate he wanted to be picked up and read to. At a very young age he could point to a ball, a puppy and a truck. Before his first birthday he was saying 'brumm, brumm, brumm' whenever he scooted his truck or a car along the floor. He knew the word ball and when asked 'throw the ball to nana (or dad etc)' he could toss it in the direction of the right person. If we asked for 'High five' he would put his hand up and tap ours.

One of the first words he understood was 'hair.' Both granddad and I have woolly heads of hair (as opposed to dad being shaved and mum tying hers back) and this circle of fluffy stuff around our faces intrigued him. He would reach up gently to feel it and every time he did we would say 'hair'. By the time he was about 7 months old if we said hair he would look at or reach for it.

He's just 14 months old now and while he is only saying a few words he understands many. He's at the stage of identifying his mouth, teeth, hair, tummy, nose, toes (although he sometimes gets toes and nose mixed up (smile)). If he wants to go down the stairs or get off a chair when he's told to turn around and go down backwards he does so. He has a Thomas the tank engine which, when the driver is pushed down, travels forwards. He watched us do it with our fingers and tried hard, but he didn't have the strength. We told him to use his whole hand and that's exactly what he did.

This next year will see him acquire language and the beginning of reasoning. It's a time of joy for those of us travelling with him. Without his hearing this little boy would be struggling to understand his world and as his 'deaf' nana it is a relief and pleasure to what the steps to acquisition of language.

You Should Also Read:
Testing for hearing loss in babies
The importanceof language
Issues faced by deaf children


Related Articles
Editor's Picks Articles
Top Ten Articles
Previous Features
Site Map





Content copyright © 2023 by Felicity Bleckly. All rights reserved.
This content was written by Felicity Bleckly. If you wish to use this content in any manner, you need written permission. Contact Felicity Bleckly for details.