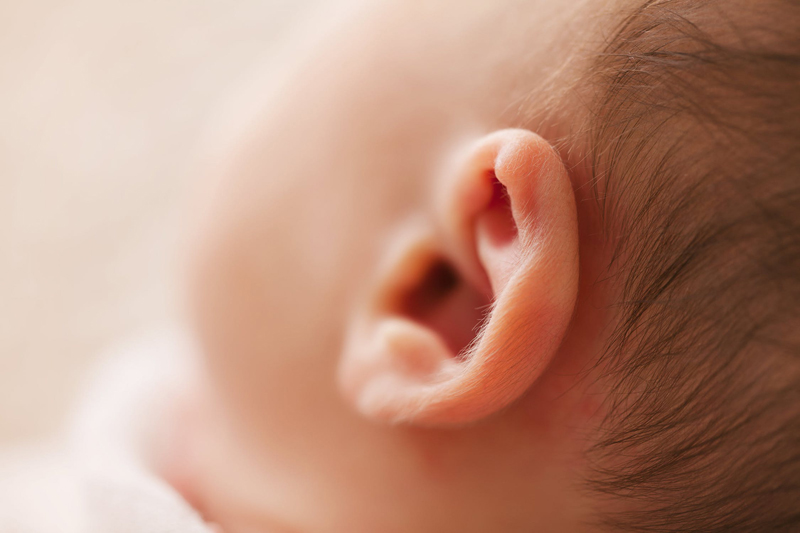 How could I explain what happened to me after the cochlear implantation? It's like somebody, who had always seen the world in black and white, who would now gradually discover the colour vision in all its richness and diversity.

Before the cochlear implant, I did know I was deaf indeed; I was frustrated because I couldn't understand voices, music ; because I was always dependent on somebody's good will to have access to all information given in school programs by the teacher or in the subway, by the loudspeaker. Above all, as soon as there was more than one person involved or when someone forgot to talk clearly all conversations were painfully hard to follow.

But I didn't really know the hugeness of what I missed: the range of different tones the human voice can make, the birds' chirruping, the gentle tickling of rain falling on the roof… I didn't hear them at all; I could only intellectually imagine them from descriptions in books.

I didn't know either that I lived in such a muffled world. Noises were blurred, distorted, as coming from a long distance or reaching me through thick cotton. The roaring of a car was a big annoying noise, but not so loud and not so disturbing as it is for hearing people. The thunder was a strange low noise, far too vague to scare me as much as the lightning. I couldn't even hear the phone ring or the doorbell, and I mistook the TV for my parents' voice.

Sounds were either disagreeable, or neutral, never nice. I never understood the pleasure you could find in listening to the blowing wind or in hearing a friend's voice: these details were far too subtle for me. Music was a noise as annoying as any other, without a hint of pleasure; just a rumbling to and fro in which I could feel only the rhythm - when I was lucky. No wonder, as I heard only the lower frequencies, except for a few of mild ones in my right ear and absolutely no high frequencies in both ears.

That being said, what I was missing didn't bother me as I was totally unaware of it.

However, I often saw other kids younger than me doing many things without thinking about it, while I was struggling with myself to manage only half of it. And THAT was infuriatingly frustrating.

When I was ten, my brother was seven; and it was easier and quicker for him to ask his way or explain the way to anybody. He could speak to a stranger in the streets and understand him instantly without even blushing, whereas I needed to repeat my words two or three times, sweating and stuttering, or to ask him to repeat, without any certainty this stranger would understand me or that I'd understand him – without any certainty it would be worth the effort.

At the same moment, in seventh grade, I was still scared to speak to my teachers, while my five-year-old sister already found it natural after her first day in her new pre-school!

That just couldn't go on like that; either I would end up withdrawing myself from all of the hearing society, or I needed to do something decisive.

I knew this by the time I was twelve, as I was already in eighth grade – in a mainstream secondary school – and totally drowning in all classes because I couldn't lip-read the teachers, the prefects and my schoolmates seven hours a day. That was just physically exhausting, and I still had to redo every program of the day with the schoolbook at home, to check what I understood, and to correct what I misunderstood. That took me two hours' extra work a day, and I still had to do my homework after that. I couldn't even imagine obtaining my high school diploma in four years – that would be far beyond my reach.

I also was really angry with my parents for locking me in this mainstream school, without listening to me saying I wanted to go in another school that would allow Cued Speech professionals to come and assist me.

And I was far more angry with myself for always losing my temper in school, getting involved in fights with my schoolmates who called me dumb, and talking back to my teachers when they yelled at me for "not listening to the instructions" - as I didn't hear or misunderstood them and they never bothered to repeat or to check if I had lip-read them well.

I knew I had to do something, and now. I just didn't know what.

You Should Also Read:
Issues faced by Deaf Children
Testing for hearing loss in babies
Deaf Culture, Community and Language


Related Articles
Editor's Picks Articles
Top Ten Articles
Previous Features
Site Map





Content copyright © 2022 by Cecile Tuarze. All rights reserved.
This content was written by Cecile Tuarze. If you wish to use this content in any manner, you need written permission. Contact Felicity Bleckly for details.