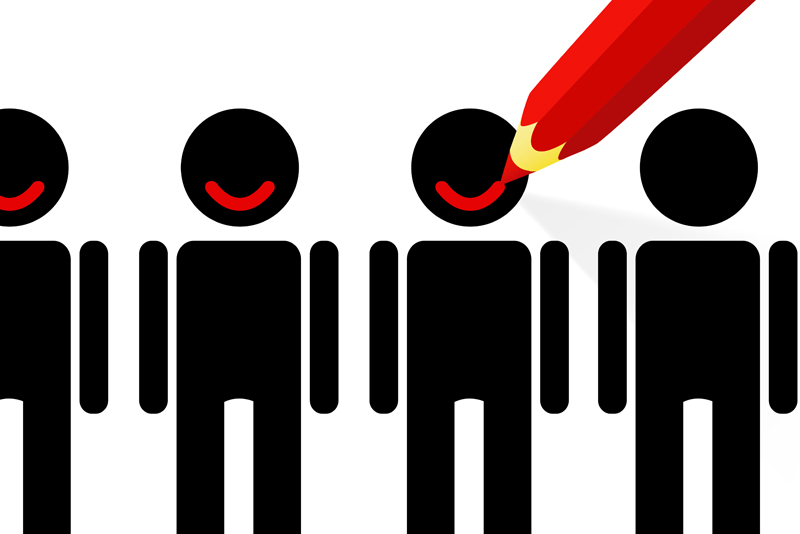 One of the first things many of us comment on when we remember our first 12 Step meeting is that we had a sense of belonging. We were amongst others who were like us; they understood; we didn't have to explain anything; and no matter what our story, there were worse.

We may have felt like everyone worked the Steps and these were all fine people who now had good morals, knew how to treat others, and were walking a sober path to peace and serenity. We thought there was no more gossip. We thought that this band of addicts/alcoholics (or whatever else your addiction might be) were a bit more kind than your average group of folks getting together. These are the kinds of expectations that have led many to resentment! I was one of them.

Since my first meeting years ago, I have finally accepted the fact that no matter how long a person has been sober he/she is still human. As a matter of fact, I find that there are many sober people who believe they are being of service to another addict but, in fact, they are telling another person what to do and how to do it. Not everyone takes this kindly! I was asked early in sobriety if I went into rehab. I responded that I had not and was very happy that I didn't have to. The response to me was, "Oh, you have to go. You'll never stay sober unless you go to rehab!" Not what kind of thing is that to say to someone new in sobriety looking for support? I remember sharing at a meeting that I sometimes forgot to pray and would be praying while I poured my coffee. The next person to share told me (or told the group), that this was absolutely not the way to pray and that it didn't work that way. Really???

Recently I have noticed a few of the recovery sites on Facebook that I like mention that certain discussions were going to end or a chat room completely eliminated because of the nature of the comments. Some, I guess, were mean-spirited or inappropriate and rather than permit this type of discussion, the consensus was to just stop. It was the right thing to do.

People can change but not all people do. This is not judgmental. This is the reality of recovery. If you have Group Conscience meetings in your area, you know exactly what I mean. Certain individuals do have to have it their way; they can be demanding; they want to lead and this is exactly why we have Traditions that keep all of this out of our mainstream recovery system. Our founders knew Mother Nature well and did not take any chances.

Cross-talk in most of the meetings I go is totally forbidden. Anyone can share but the idea is for those sharing not to comment in a personal way about anyone else's opinion or experiences. Unfortunately, when we go online people have the tendency to say anything and everything. I know for a fact that the written word can be taken in a wrong way and so some things should be better left unsaid, or in this case, unwritten.

The reason I wanted to write this article was not to criticize but to let those new in recovery know that it may take a while, but acceptance of others and their comments is critical to your own sobriety. If we permit others to keep us from a meeting or even from a website, then we are allowing others to have that power over us. And when all is said and done, the only person who really cares is you? I am a total 12 Step advocate. I have heard people say things in meetings that are totally unacceptable to me. I have heard arguments that usually are two hardheads with definite opinions but I keep coming back. Remember that the Big Book says that there are some sick people out there. All because you are in a group of recovering people doesn't mean that some of these folks still aren't in that "sick" category. Ours is not to judge but to accept and pray for those individuals. If we can't do these two things, we will end up with a ton of resentments, our number one enemy! There are wonderful people in recovery; most are. For every one negative person I am sure I have met 50! Amazing, though, how those few "Negative Nellies" are the people we remember!

I do not believe there are any recovery experts. We are human. Our goal is only to be the best we can be we can possibly be in the eyes of God. Sometimes we succeed; sometimes we fail. Each and every one of us works his/her own program. All we ever have to do is work our own to the best of our ability.

Namaste'. May you walk your journey in peace and harmony.

Like Grateful Recovery on Facebook. Kathy L. is the author of "The Intervention Book" now in print, e-book, and in audio.






Related Articles
Editor's Picks Articles
Top Ten Articles
Previous Features
Site Map





Content copyright © 2019 by Kathy L.. All rights reserved.
This content was written by Kathy L.. If you wish to use this content in any manner, you need written permission. Contact Kathy L. for details.