The Future of Black Children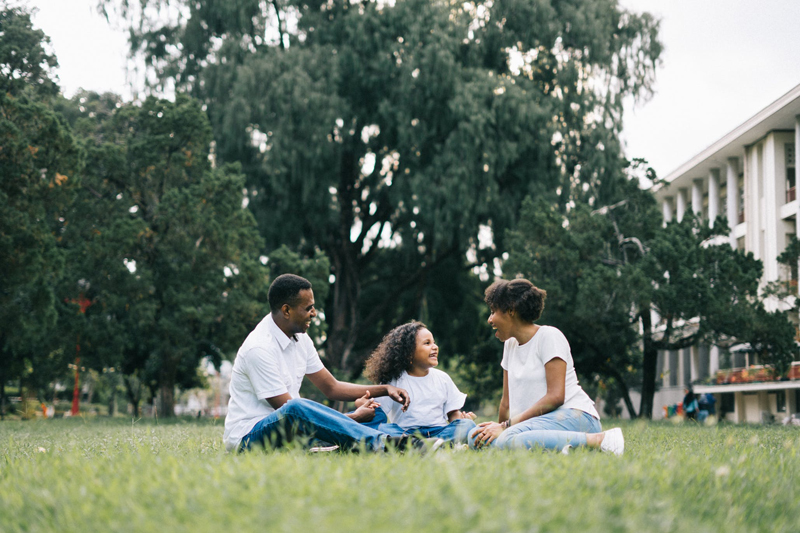 What does the future hold for Black children? Concerns for their future wellbeing and their ability to obtain all that they need to lead productive and successful lives are on many parents and grandparents minds.

With the continuing spike of death numbers among young Black children. Where does one begin? How to do we stop the genocide? Without them, we have no future. In order to save the lives of children, there must be clear, honest, and civil discourse amongst all parties. This includes parents, grandparents, teachers, coaches, community leaders, pastors, school officials, and even local police departments and their youth division.

It is heart-wrenching to see the death toll rise amongst Black children—taken out before they've got a chance to live. The saddest part is that the perpetrators of these crimes are other young Black children. Children that have experienced a lifetime of an adult twice their age; children that have been desensitized by the world they live in; children that have never known and have been deprived of love, structure, discipline, and something as small as hope.

There are, however, many young Black children making it. They are working hard, with bright futures ahead of them. There are those that grew up in the same environment, had the same struggles, yet still found a way to push forward and make their way in this world. It is almost a guarantee that they had at least one person in their lives that made all the difference. That one person they could confide in, find encouragement, and be accountable to for their actions.

It is time for the community as a whole to begin to work together to ensure the future of Black children. Responsibility and accountability need to take place. Otherwise, we will continue to lose children: those to death and others to prison.

Who dropped the ball? When did we get so apathetic about the rearing of children, that we no longer recognize who they are? When did we become so disconnected and disinterested in the future, and allow such atrocities to remain and continue to occur in the communities? Simply, when did we stop caring?

The Black community is a chain; connected by many links. Sometimes the chain gets knotted and needs to be straightened out. Some of the links have fallen away, leaving the chain broke. It is time to repair the links in Black communities. It is time to work on families and relationships with young people and those who have influence over children.

If we are going to raise strong, healthy and productive young Black men and women, then we have to start now, and we cannot leave anyone out—no matter where they live, or what their socioeconomic position in life is. EVERY child deserves to have a fighting chance in this journey we call life.

It is incomprehensible how we can allow so many schools to be closed in communities. It is a travesty when we make it difficult for children to learn and receive the necessary tools needed to go further. It is even more a travesty when we do nothing to stop the genocide of children because we cannot, as adults, come together and do what is right concerning Black children and their future.

We are all connected in some form or fashion. Not to believe so only lends to the belief that we no longer care about the community, but only about self. Selfishness is not an option when it comes to the future of Black children. There must be the regard for human life that takes precedent over self-preservation. We cannot continue to sit idly by and watch the lives of Black children be snuffed out.

Parents, grandparents, leaders, school officials, police departments, local government; all must work together in order to help heal, revive, restore, and ensure a productive life and future for Black children. We cannot continually point out what is wrong, but to come up with, and be a part of the solution that will have an impact on not only the present, but future lives of Black children.

We need social programs and incentives, and schools to remain open. We need a sense of hope and more examples of what is working and good. We must also work together to curtail the media, that on a daily basis pumps nothing but negative and disparaging pictures. When children constantly see this; many begin to wonder if there is any hope left for them, and if not, then why even try?

Things must change. We owe these children to do everything we can to ensure that they have a future, and not have to become what they see around them; that their environment does not determine who they are, but strengthens them to become who they desire to be. Let's give them their hope back.
You Should Also Read:
Reaching Our Teenagers
Reaching The Next Generation
Saving Generation Y


Related Articles
Editor's Picks Articles
Top Ten Articles
Previous Features
Site Map





Content copyright © 2022 by Ruthe McDonald. All rights reserved.
This content was written by Ruthe McDonald. If you wish to use this content in any manner, you need written permission. Contact Ruthe McDonald for details.