How to Use Prayer for Problem Solving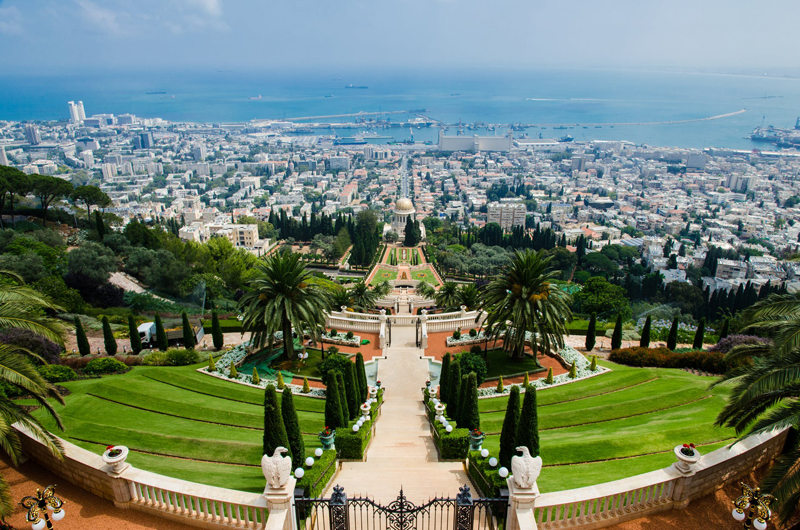 Many years ago, a dear friend gave me some advice that I have found useful in all sorts of crises since. The source is from something called Pilgrims' Notes, rather than authoritative religious texts. There are many of these interesting accounts from the diaries of people who traveled to the Holy Land to visit Bahá'u'lláh, (Prophet-Founder of the Bahá'í Faith) 'Abdu'l-Bahá, (His son and appointed Interpreter) and other Bahá'í leaders.

Much of what both 'Abdu'l-Bahá and his grandson, Shoghi Effendi, (appointed Guardian of the Cause of Bahá'u'lláh) wrote and taught was in answer to questions. Shoghi Effendi, according to one visitor, gave a concise and effective formula for the Dynamics of Prayer. The following five steps were to be used for any kind of problem for which a solution or help was needed:

First step: Pray and mediate about it. Then remain in the silence of contemplation for a few moments.

Second step: Arrive to a decision and hold it. This decision is usually born during the contemplation. It may seem almost impossible to accomplish, but if it seems to be an answer to prayer or a way of solving the problem, then immediately take the next step.

Third step: Determine to carry the decision through. Don't let the decision deteriorate into a wish or a vague longing. When determination is born, immediately take the next step.

Fourth step: Have faith and confidence that the power will flow through you, the right way will appear, the door will open, the right thought, the right message, the right principle or the right book will be given you. Have confidence, and the right thing will come to your need. Then as you rise from prayer take at once the fifth step.

Fifth step: Act! Act as though it had all been answered. Then act with tireless, ceaseless energy. And, as you act, you, yourself will become a magnet which will attract more power to your being, until you become an unobstructed channel for the Divine Power to flow through you. Many pray, but do not remain for the last half of the first step. Some who meditate arrive at a decision, but fail to hold it. Few have the determination to carry the decision through, and still fewer have the confidence that the right thing will come to their need. But how many remember to act as though it had all been answered? How true are those words "Greater than the prayer is the spirit in which it is uttered", and greater than the way it is uttered is the spirit in which it is carried out." Published in the Star of the West Magazine, vol. 10

While these steps have proven very helpful for specific issues, much of what prayer is about for Bahá'ís is not problem solving, but praise and gratitude. If one asks for something, it should be for assistance in improving character and deepening spirituality. "Pray to God that He may strengthen you in divine virtue, so that you may be as angels in the world, and beacons of light to disclose the mysteries of the Kingdom to those with understanding hearts." - 'Abdu'l-Bahá, Paris Talks, p. 61

Day by day each believer is trying follow what they believe is the purpose of life on earth--to develop their virtues, to become more spiritually oriented. Examples of the goals for which they ask divine assistance are:
"1. To show compassion and goodwill to all mankind.
"2. To render service to humanity.
"3. To endeavour to guide and enlighten those in darkness.
"4. To be kind to everyone, and show forth affection to every living soul.
"5. To be humble in your attitude towards God, to be constant in prayer to Him, so as to grow daily nearer to God.
"6. To be so faithful and sincere in all your actions that every member may be known as embodying the qualities of honesty, love, faith, kindness, generosity, and courage. To be detached from all that is not God, attracted by the Heavenly Breath..." - ibid, p. 73

I don't know about you, but I need all the help I can get to work on goals like those!
You Should Also Read:
How Do Bahá'ís Worship
Spirit, Not Drugs, for Depression
Prayer in the Bahá'í Faith


Related Articles
Editor's Picks Articles
Top Ten Articles
Previous Features
Site Map





Content copyright © 2022 by Cheryll Schuette. All rights reserved.
This content was written by Cheryll Schuette. If you wish to use this content in any manner, you need written permission. Contact Cheryll Schuette for details.