What Are We Teaching Our Black Children?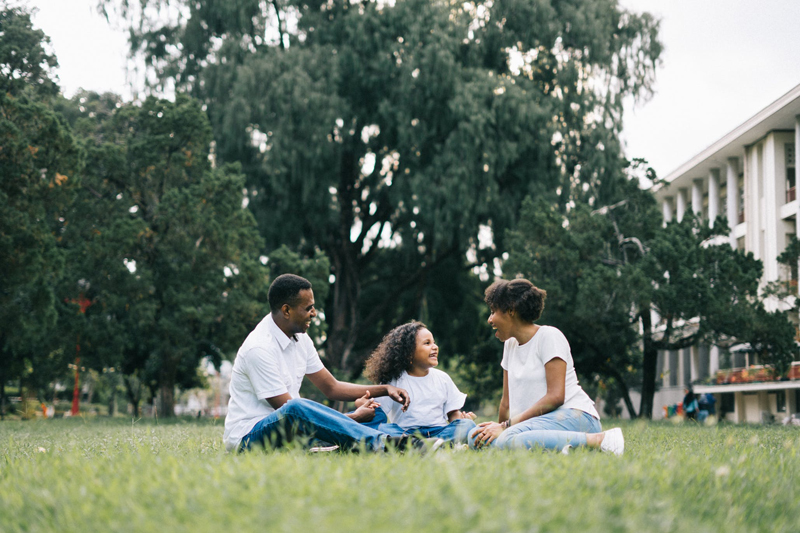 Things move quickly for this new generation. There seems to be no time to stop, think, develop before they are on to the next thing. Even technology changes before one has the opportunity to understand what was just purchased. What are we teaching our Black children? What lessons are they being taught that will not only have a lasting impact, but also changed their lives for the better?

Believe it or not, children do need us in all stages of their lives. No matter how honorary some may seem; or how out of hand or disrespectful; they desire for someone to care enough to step in and stop them. They crave discipline that will bring order and structure to their lives. Direction and life lessons from those that brought them into this world is necessary. There are far too many Black children that are currently raising themselves. And because of this, they are going for quick gratifications; seeking one thrill after the other, and people and things to fill a void that many parents and guardians have left empty. They are wandering in a desert without any covering or water for thirst.

What does it say to our children when we choose a lifestyle over their needs? What are we saying to our children when we choose a man or woman over them? How about the messages we convey when we do not take the time to listen to what is going on in their lives, or stop to notice the changes that are occurring in them?

How adults, parents, or guardians live their lives has a direct impact on any child under their influence. Parents that can provide for every need their child has, but withhold affection, encouragement and praise are doing a disservice to their child. Although they can provide well, and give their child all that they did not have; it does not take the place of quality time, and an intimate, loving, and attentive relationship that every child needs and deserves.

We have a responsibility to teach our children well; to leave them with knowledge and wisdom that will aid them in their journey into adulthood. However, far too many have dropped the ball and have robbed our Black children of the necessary care, commitment, and guidance that is necessary for them to make the best and informative decisions concerning their lives.

The actions one portrays speaks far louder than the words that are being spoken; especially if they are contradicting one another. It is not wise to speak one way and to live another. Children are sponges, absorbing everything around them. Living a life of contradictions is definitely one way to ensure that that child/children have issues with trust, keeping their word, and discerning who should or should not be a part of their life.

Whatever is not being given to a child at home, they will seek elsewhere. It is imperative that children are taught lessons that will help them not hurt them. The path one chooses in life takes on whole new meaning when children are brought in to the equation. There is a need to teach Black children not just about life, but also about opportunities, possibilities, and the consequences when one takes a road that seems easy, but can cause a lifetime of pain and heartache.

13% of the American population is African-American. Yet, the Black male makes for 40.1% of the inmate population. And the number of women inmates are rising also. A Black male born in 1991 has a 29% chance of spending time in prison at some point in his life. Nearly one in three African American males aged 20–29 are under some form of criminal justice supervision whether imprisoned, jailed, on parole or probation. One out of nine African American men will be incarcerated between the ages of 20 and 34. Black males ages 30 to 34 have the highest incarceration rate of any race/ethnicity*. (According to America Community Survey.)

What are we teaching our Black children? What are we instilling in them? What life lessons are we passing down? Black children are owed an opportunity to see past tomorrow; to see past and hope for more than what their eyes can see. But how do we do that? How do we teach our Black children about life, when the life they see seems filled with despair and hopelessness?

Everyone must become a parent/mentor. Every adult that has made their way in life, and has surpassed the statistics must come together and make a difference. Simply put: reciprocity must take place. For all that was received, we have to begin to give back. Give back to communities that are struggling. Bring hope to a generation that is dying too soon. Yes. There are parents that should be stepping up to the plate. However, some do not have the skills to parent. So, are we to allow the children to suffer, and fall into a trap of repeating the sins of their father and mother? Or do we do what we can, where we can?

What are we teaching our Black children? Do they know they matter? Do they know there is more to their world than the circumference of their neighborhood? Do they know how big this world is, and that rap and sports or dealing drugs are not the only way out of poverty?

We owe it to our Black children to come up higher. We owe it to them to teach them more than what we have been showing them. And yes, it does take a village to raise a child.


You Should Also Read:
Reaching The Next Generation
Reaching Our Teenagers
Single Black Mothers and Their Sons


Related Articles
Editor's Picks Articles
Top Ten Articles
Previous Features
Site Map





Content copyright © 2023 by Ruthe McDonald. All rights reserved.
This content was written by Ruthe McDonald. If you wish to use this content in any manner, you need written permission. Contact Ruthe McDonald for details.