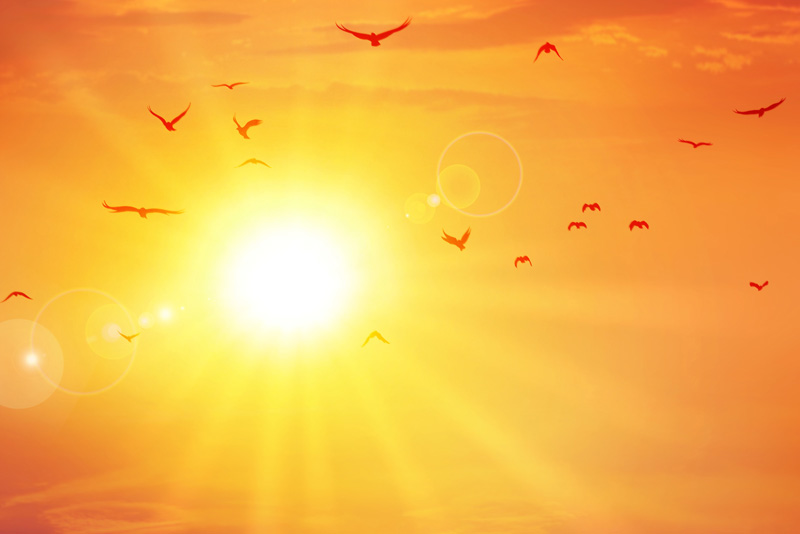 We all know what temptation is. We all have known that instance when we must make a choice between right and wrong. Mae West is quoted as saying, "Between two evils, I always pick the one I never tried before." Amusing.
Our culture tends to wink at temptation; to act as if it is something to laugh about while we anticipate the excitement of giving-in. Unfortunately, the longer we look at and think about a temptation, the more probability there is that we will surrender to it. There are all sorts of temptations and all have immediate or long-term consequences.
Some temptations lead to wasted time and missed opportunities; others lead to wasted and ruined lives.

Food temptations lead to obesity and poor health and shortened life-span.

Self-indulgence leads to pre-occupation with worldly things, over-shopping and financial problems.

The one time enticement of a mood enhancing drug can lead to addiction and a ruined life.

Sexual temptations lead to adultery, destroyed families, and broken-hearted children.
Temptation is common to all of us, but not nearly as innocent as we like to believe. For the Christian, or for anyone, the ability to resist and to make the right choice depends on prior-planning and preparation.
In this world, there is temptation, but God always provides a way to overcome it. (1 Corinthians 10:13)
Read your bible. Your particular temptation is in there. Find out what God has to say. Even Jesus was tempted by Satan, but he did not give in. Read Matthew 4 and Mark 1:13 to see how he used Scripture in each instance.
When faced with temptation, state your firm denial.
Don't entertain "good" reasons for bad behavior.
(1 Peter 5:9)
Avoid temptation.
Don't go to where temptation lives.
Change your habits in order to avoid all contact with the object of your temptation.
Turn away. Run away.
Friends and acquaintances often want company in such behavior. So, if someone is enticing you to give in to temptation, you must stand firm and possibly avoid that person.
Temptation will show its ugly head when we are at our weakest. Pray for God's strength – every day.
Pray for God's help to keep away from temptation. (Matthew 6:13, Luke 22:40, 46)
Remember that temptation comes from Satan, not from God. (James 1:13)
Worldly desires are from the world, not from God. Love of the things in this world is loving things that are not meant for eternal life. (1 John 2:16, John 12:31)
Temptation:

the act of tempting; enticement or allurement, especially to evil

something that tempts, entices, or allures
You Should Also Read:
Have We Lost Respect for God?
Chistian Attitude Adjustment
Not Enough Time for Bibe Stud


Related Articles
Editor's Picks Articles
Top Ten Articles
Previous Features
Site Map



Follow @LynneChapman
Tweet





Content copyright © 2022 by Lynne Chapman. All rights reserved.
This content was written by Lynne Chapman. If you wish to use this content in any manner, you need written permission. Contact Lynne Chapman for details.