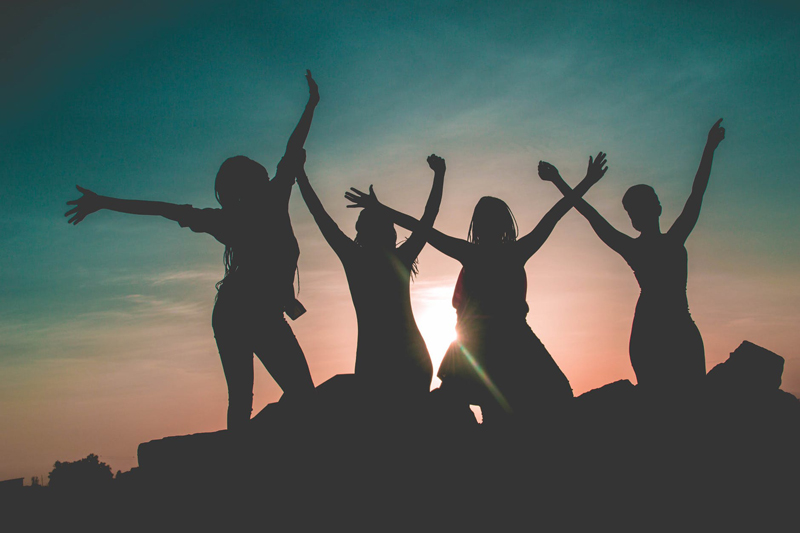 In the last 50 years more girls have been killed because of their gender than men have been killed fighting in all 20th century wars combined. Part information, part call to action, Half the Sky highlights this sobering fact along with a number of other alarming realities faced by women and girls worldwide.

Authors Sheryl WuDunn and husband Nicholas Kristof, both Pulitzer Prize winning journalists, have combined their talents and passion for justice to shine a light on the ways gender limits opportunities and shortens lives. In their 2009 book fully titled Half the Sky: Turning Oppression into Opportunity for Women Worldwide, the husband and wife team describe the harsh realities faced by women and girls simply because they are women and girls.

Despite their glaring focus on shocking inequities the book is not the tome of despair you might imagine. Instead Half the Sky is largely stories of hope and resilience in the face of what the authors have called gendercide. Their work provides examples of women empowering and empowered; creating opportunities to end poverty, find safety across settings, and fundamentally changing lives. Few readers will be unmoved.

In fact, many inspired readers have used these stories as a charge to change. Half the Sky has given birth to a movement with multiple access opportunities for individuals and groups to build awareness and become involved. These include Facebook, educational videos, NGO (non-governmental organization) partnerships, college campus groups, a classroom curriculum and of course through the Internet. There is even a film with the same name.

Half the Sky, the four hour PBS series includes interviews with survivors and advocates from countries throughout Africa and Asia including Cambodia, Vietnam, Sierra Leone and Pakistan. The film chronicles the experiences of women and girls navigating challenges borne of gender based oppression and the changes they are creating to combat it. As with the book, viewers will be moved in part by survivors' refusal to be powerless in the face of unspeakable atrocities.

Nicholas Kristof visits the featured countries and gives viewers intimate views of incredible stories of strength and survival. He is accompanied by women actors who have lent their names to increase visibility for the cause of equality and humane treatment of women and girls. Some of the women include Eva Mendes, Meg Ryan and America Ferrera. Originally broadcast in October 2012 the film is now available on DVD and Netflix on Demand. The take away? Half the Sky is helpful for understanding oppression on a global level and action on a micro level. Individuals can and do make a difference. Learn more at halftheskymovement.org.
















Related Articles
Editor's Picks Articles
Top Ten Articles
Previous Features
Site Map





Content copyright © 2022 by Barbara Gibson. All rights reserved.
This content was written by Barbara Gibson. If you wish to use this content in any manner, you need written permission. Contact Barbara Gibson for details.