Why Bahá'u'lláh Suffered for His Teaching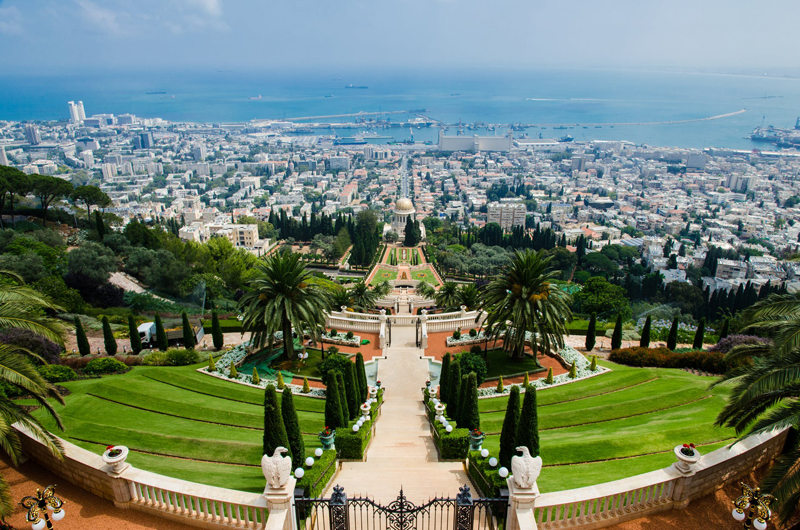 A discussion with some Christian friends led me to search out the explanation in the Bahá'í Faith for why the beginnings of every major religion have included opposition. I also wanted to know what Bahá'u'lláh, its Prophet/Founder, had to say about why such sacrifice would be necessary.

Is it just the nature of humanity to resist change and to wax violent when established norms and familiar traditions are threatened by new ideas? If so, what would God's purpose be in designing such a creation?

Early believers in each of the world's major religions have suffered such incredible trauma for their faiths that many are now considered saints. With the passing of Christ, Moses, or Muhammad, the added turmoil of internal schism caused rifts in the new religion, but each managed to survive. Testing of the individual's strength of faith could be external opposition or come from competing interpretations within the flock.

"Trials and sufferings, Bahá'u'lláh has repeatedly warned us in His Tablets, are even as the oil that feeds the lamp. The Cause cannot reveal its full splendour unless and until it encounters and successfully overcomes the very obstacles that every now and then stand in its way, and for some time appear to threaten its very foundations. Such obstacles, tests and trials are indeed blessings in disguise..." - The Compilation of Compilations vol. I, p. 147

And tests mankind has repeatedly supplied! Abraham was exiled from his home, rejected by his tribe, and forced to rebuild a tribe for himself in strange lands. Moses, too, suffered humiliation and exile. Jesus was crucified in a vain attempt to stop His revelation. Muhammad was banished from his own barbaric clan and considered worthy of death for trying to tame their uncivilized nature. The teachings of each, however, founded empires that last until today.

The Founder of what Bahá'ís believe is the latest chapter in God's religious book also suffered. "Bahá'u'lláh was a prisoner twenty-five years. During all this time He was subjected to the indignities and revilement of the people. He was persecuted, mocked and put in chains. In Persia His properties were pillaged and His possessions confiscated. First, there was banishment from Persia to Baghdád, then to Constantinople, then to Adrianople, finally from Rumelia to the prison fortress of 'Akká....He bore these ordeals, suffered these calamities and difficulties in order that a manifestation of selflessness and service might become apparent in the world of humanity; that the Most Great Peace should become a reality; that human souls might appear as the angels of heaven; that heavenly miracles would be wrought among men; that human faith should be strengthened and perfected; that the precious, priceless bestowal of God--the human mind--might be developed to its fullest capacity in the temple of the body; and that man might become the reflection and likeness of God, even as it hath been revealed in the Bible, "Let us make man in our image." Briefly, [He] bore all these ordeals and calamities in order that our hearts might become enkindled and radiant, our spirits be glorified, our faults become virtues, our ignorance be transformed into knowledge; in order that we might attain the real fruits of humanity and acquire heavenly graces; in order that, although pilgrims upon earth, we should travel the road of the heavenly Kingdom, and although needy and poor, we might receive the treasures of eternal life. For this has He borne these difficulties and sorrows." - 'Abdu'l-Bahá, The Promulgation of Universal Peace, p. 28

"Look how Abraham strove to bring faith and love among the people; how Moses tried to unite the people by sound laws; how the Lord Christ suffered unto death to bring the light of love and truth into a darkened world; how Muhammad sought to bring unity and peace between the various uncivilized tribes among whom he dwelt. And last of all, Bahá'u'lláh has suffered forty years for the same cause--the single noble purpose of spreading love among the children of men....

"Thus, strive to follow the example of these Divine Beings, drink from Their fountain, be illumined by Their Light, and to the world be as symbols of the Mercy and Love of God. Be unto the world as rain and clouds of mercy, as suns of truth; be a celestial army, and you shall indeed conquer the city of hearts." - 'Abdu'l-Bahá, Paris Talks, p. 171
You Should Also Read:
The Eternal Covenant
Prophesy & the Bahá'í Faith
What Bahá'u'lláh Taught


Related Articles
Editor's Picks Articles
Top Ten Articles
Previous Features
Site Map





Content copyright © 2023 by Cheryll Schuette. All rights reserved.
This content was written by Cheryll Schuette. If you wish to use this content in any manner, you need written permission. Contact Cheryll Schuette for details.