Prophesy and the Bahá'í Faith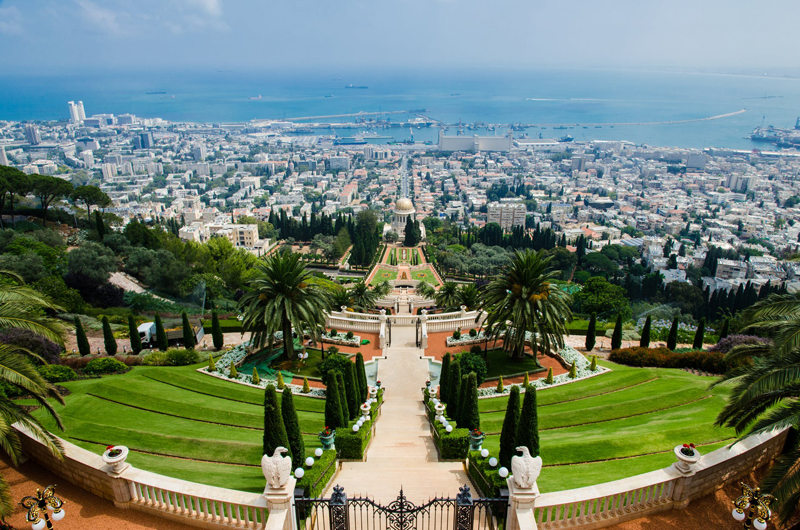 Bahá'ís believe that Bahá'u'lláh is the return of the Spirit of Christ--not the body of Jesus of Nazareth, but the same Spirit which appeared in Christ at the moment of his anointing. And not only is He the return of Christ, but also He is the One spoken of by all the great religions of the past, who would come in the last days to unite the world in universal brotherhood.

As such, Bahá'u'lláh is also:
- The Tenth Avatar of Krishna of the Hindus,
- The Messiah of the Jews, the Lord of Hosts,
- The Sháh Bahrám of the Zoroastrians (Parsis),
- The Maitreye, the Buddha of world fellowship, of the Buddhists,
- The return of Christ, the Son who would come in the glory of the Father, and
- The Imám Husayn and Mihdí of the Moslems.

Historian Adib Taherzadeh explains, "It is important to note that the mission of all the Manifestations of God in the prophetic cycle, up to and including Muhammad, was to prophesy the advent of the Day of God. Hence they are included in the 'Prophetic Cycle'. Muhammad was the last one among them and is therefore designated 'Seal of the Prophets'. Bahá'u'lláh's claim, on the other hand, makes it clear that He is not a Prophet in the category of those who prophesy, but His station is that of the...Manifestation of God who inaugurates the 'Cycle of Fulfilment' and ushers in the Day of God whose advent had been so clearly foretold by all the Prophets gone before Him." -The Covenant of Baha'u'llah, p. 33

The early nineteenth century was alive with speculation across all segments of society, religious and philosophical, the credulous and the scoffers. Passions ran high enough to make newspaper headlines around the world. Believers gave up their possessions and prepared for the end of the world and/or the beginning of a new millennium. The rest of the world more or less tolerated the show, but could not ignore it.

In the US, for instance, the Millerites went up to their hill and Christ did not come floating down to them on the clouds, nor did He appear to the German Templar colony at the base of Mount Carmel in Palestine. Those who had prophesied with such certainty were disgraced, believers' hearts were broken, and afterwards many were ashamed to admit that they had been among those who hoped. People who turned away from what they considered blind religious fanaticism developed an equally fanatic attachment to the coldest scientific realities available.

Meanwhile, Bahá'ís believe, "...the New Era was dawning in a lost, forgotten country. In 1844, in that decade which historians call the dividing line between our times and the dead past, the Báb announced the coming of a great World Teacher... Persia in 1844 was a synopsis of all the diseases which can afflict humanity: there was despotism, poverty, ignorance, mutual hatred; the masses entirely relying for guidance on a grasping, tyrannical priesthood; the women, the educators of humanity in its most impressionable years, degraded to a menial position; a despotic government; a country where idealism and spirituality had guttered out; a people hermetically sealed against salvation. Yet even there, a group of men awaited a millennium, felt the imminence of a spiritual rebirth. These recognized the Báb, not only from the prophecies which they had studied and which His coming fulfilled, not only from their years of prayers and meditation, but also from His radiant, majestic bearing, His inspired knowledge, His triumphant message. And so it was that the East was awakened and prepared for Him Who was heralded, for Bahá'u'lláh." - Marzieh Gail, Dawn Over Mount Hira, p. 167)

It is not possible to fully explore, within the confines of so short an article, the depth of religious prophesy leading up to the Bahá'í era. I can only point out that it is an interesting topic and that there sources for further information. George Townshend's Heart of the Gospel, for instance, or Thief in the Night, or The Missing Millenium, by William Sears -- as well as The Book of Certitude (Kitáb-i-Iqán), which is a treatise on progressive revelation by Bahá'u'lláh.

I am not a scholar of any religion, even my own, nor do I want to engage in the seriously slippery slope of argument over interpretation of prophesy! But prophesy has been a part of religion and culture throughout human history, and is also a part of the Bahá'í Faith. The concept of a better world, as promised for millennia, is central to Bahá'í teachings, as is the belief that now is the time.

"Verily I say, this is the Day in which mankind can behold the Face, and hear the Voice , of the Promised One." Gleanings from the Writings of Baha'u'llah, p. 10

"With faces beaming with joy, hasten ye unto Him. This is the changeless Faith of God, eternal in the past, eternal in the future." ibid, p. 136

You Should Also Read:
Progressive Revelation
What Bahá'ís Think is Happening
How to Change the World


Related Articles
Editor's Picks Articles
Top Ten Articles
Previous Features
Site Map





Content copyright © 2023 by Cheryll Schuette. All rights reserved.
This content was written by Cheryll Schuette. If you wish to use this content in any manner, you need written permission. Contact Cheryll Schuette for details.