Pubs and Alehouses in the UK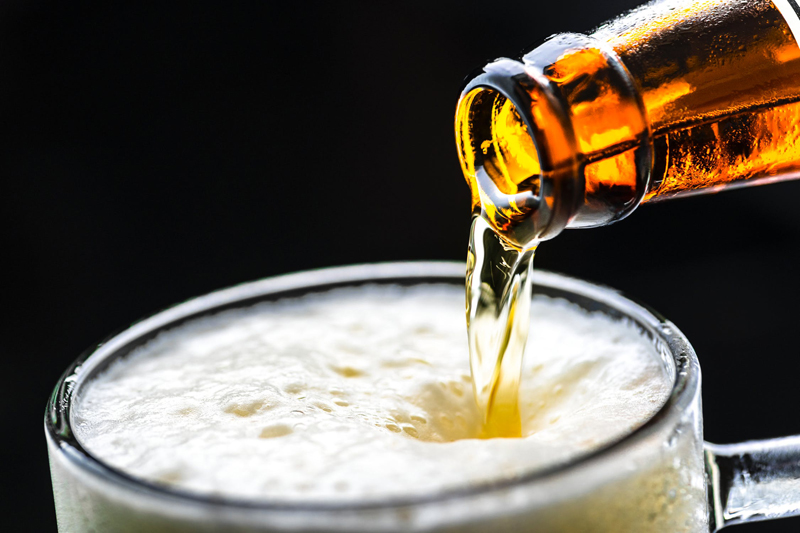 Foxes are pretty adaptable when it comes to particle transporters, so jet lag was not a factor when this Beer Fox landed in London for the Great British Beer Festival that summer of 2006. As a guest of Beer Hunter Michael Jackson, it was
cracking
to attend the Judges Reception at the White Horse on Parson's Green the evening of my arrival. My mind was reeling with big names from the international beer scene: Mark Dorber, world famous cellarman and proprietor of the White Horse in London and The Anchor in Suffolk, Theo Flissebaalje of PINT in Amsterdam, and Hiroyuki Fujiwara, Publisher of Beer & Pub Magazine in Tokyo, to name only a few.
During the festival, it was
the mutt's
to meet John Keeling and Georgina Wald of Fuller Smith and Turner, John White of White's Beer Travels (1945-2007), and Carl Kins,
Beer Fanatic
and Writer from Belgium. Carl was a life member of CAMRA, an organization founded in England for the preservation of a dying culture, that of Real Ale.
Real Ale
is a funny term, one which implies that some ale is not so real. What is meant by this separation between
"ale"
and ale? Is it a proprietary term like
"Trappist"
beer? Perhaps some ale is only imaginary.
Certainly, CAMRA began as a figment of the imagination of four young imbibers on a fishing trip in Ireland, somewhere west of the River Shannon. The River Shannon, named in honor of
Sionna,
(pronounced
Shan
-nen) a Celtic goddess, seems an appropriate source for such inspiration. Sionna became a deity while searching for the hazelnuts of wisdom.
In March of 1971, these four men – Michael Hardman, Graham Lees, Bill Mellor and Jim Makin – were lamenting about the erosion of cask-conditioned ale in the UK. They lived in the region of St Albans, just north of London, where bland, mass-marketed beer (think
Bud
and
Miller
) was taking over the pub scene, making it increasingly difficult to find good beer. According to Hardman, they formed a group called the Campaign for the Revitalisation of Ale, expecting to be the only members. Word got out and the group quickly expanded to a membership of 6,000. They had hit a nerve in the soul of the traditional pub drinker.
Within a year, they realized their group appellation had to be simplified. It was too hard to say while on a bender. Hell, it was even hard to say when sober!
After changing it to the Campaign for Real Ale, abbreviated as CAMRA, in 1973, the founders were assaulted by a barrage of criticism from lovers of hand-crafted, filtered beers that did not fit the "real ale" definition, a term which exclusively referred to unfiltered ales with live yeast, ciders and perries. CAMRA seeks to preserve this culture and heritage, while promoting laws that will benefit both the consumer and beer industry professionals. At times, they get a bit cheeky about it.
Membership in 2013 stood at over 149,424 members. With such growing numbers, conflicts arise. Purists within the membership throw a wobbler about what constitutes
real ale:
for example, whether such non-invasive practices as layering a blanket of carbon dioxide over cask ale would disqualify it from the "real ale" designation; or CAMRA's right to disparage any pub that uses such practices to protect beer from oxidation. It's horses for courses, I suppose. The group had begun with good intentions, and for the most part, upholds the vision of the founders. As a dying breed, cask-conditioned ale, English cider and perry needed protection. So did the British pub, or public house.
In the United States, we view the term
"public house"
as a quaint moniker, reserved for historic landmarks established in the early days of our country's youth. Public houses served as rest-stops on long journeys, a place to water the horses and nourish the body and spirit. These were places where revolutionaries gathered, where men talked of potatoes and politics, but they no longer exist in our homogenized society.
In Britain, they remain the center of community life in many regions. Current figures in 2013 set the number of public houses in the United Kingdom at 57,000, a number which is declining each year. At one time, nearly every village had one, and pulling pints made the English pub a unique institution. In Michael Jackson's first book,
The English Pub,
he writes of these houses as institutions that were born of English soil, rooted in culture. Cask Conditioned ale and the barmaids who pulled pints were revered, he said.
The New Statesman
illustrated the point:
"Not turning taps, but pulling pumps, gives barmaids splendid busts and rumps."
Rooted in the soil, each pub holds a flavor unto itself that is somehow different from anything that exists in America. The Dove on the River Thames, Thatched House and Andover Arms … The White Horse on Parson's Green, Hammersmith Ram – each holds a home-grown feel that urges you to settle in, backed by the hospitality of the couple who runs each one. That feel is intangible, ambiguous. Perhaps it is nothing more than the aroma of cask-conditioned ale and the swell of chatter and cheers.
Two drunks are walking along the road in London. One turns to the other and slurs, "Is this Wembley?"

"No, it's Thursday."

"So am I! Let's go for a drink."Cheers!
Celebrate the Pub with a classic Pub glass:
Luminarc Guinness 16-Ounce Assorted Pub Glasses
The real deal for your home or bar
Winsome Wood S/2 Wood 30-Inch Bar Stools, Espresso Finish
You Should Also Read:
Mead Evaluation for the Novice or Expert
Mensa Menu - Upscale Beer & Food Pairings
Competitive Homebrewing


Related Articles
Editor's Picks Articles
Top Ten Articles
Previous Features
Site Map





Content copyright © 2018 by Carolyn Smagalski. All rights reserved.
This content was written by Carolyn Smagalski. If you wish to use this content in any manner, you need written permission. Contact Carolyn Smagalski for details.