Mead Evaluation for the Novice or Expert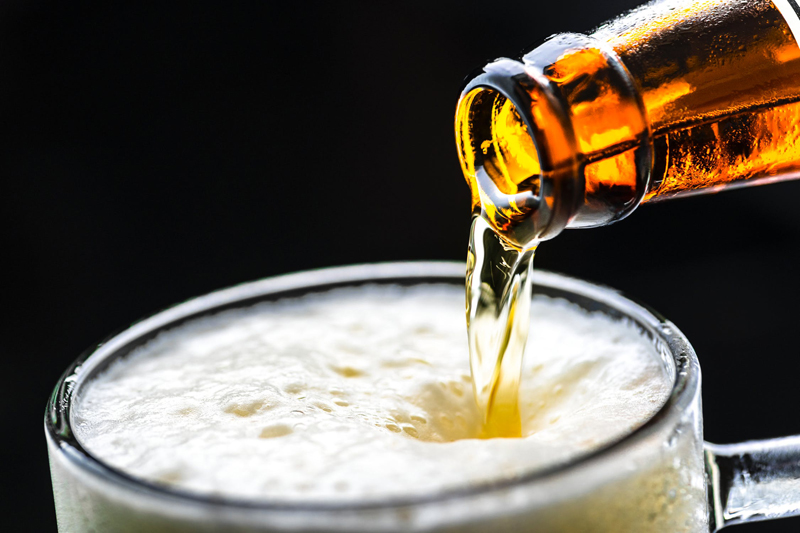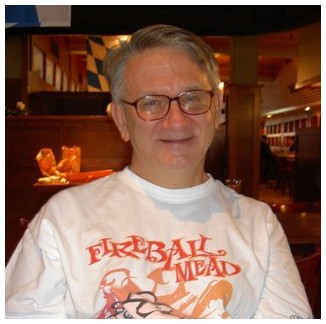 When I began learning to judge mead, I felt like a bit of a … what's the technical term? ... doofus. Mead terminology was a bit unfamiliar, I knew little about the different varieties of honey, and had difficulty keeping the words in their proper place. Was hydromel a style of mead? How was Cyser different from Melomel? What is a meniscus? Is Cider the same as Cyser? Was Perry a style of mead, or a singer, or a detective, or none of the aforementioned? I felt like I was treading water, totally dependent on the Style Guidelines, and unsure of my own qualifications to dive into the broader responsibilities of the Mead Judge.

Dave Houseman, Gordon Strong, Suzanne McMurphy, and Christopher Clair – all active members of the Beer Judge Certification Program – were there to help. By playing an active role in presenting Continuing Education Programs, organizing Mead Competitions, or giving pre-competition refreshers on Mead, Cider and Perry, they increased my understanding, and that of scores of other judges. Dave Houseman and Gordon Strong seized the opportunity to present to a large group of judges during a first round national AHA competition, maximizing the number of judges who would benefit from their knowledge. Suzanne McMurphy was so delightfully enthusiastic about mead that, Valhalla, The Meading of Life,(an AHA sanctioned competition she founded) became an annual event. Chris Clair took the reins when Suzanne accepted a professorship in Canada, and continues the traditions associated with honey mead.

The BJCP has been actively promoting mead as a new branch of the program. In September, 2009, they developed a Mead Study Guide and had tested a pilot exam beginning August 3, 2008 for the Continuing Education Program. A Mead Judge is a rank for non-BJCP judges, but is considered a Continuing Education endorsement for BJCP judges, one that becomes a part of a judges' active record.

In response to this support within the organization, I no longer shy away from mead. The opportunity to expose others to this sweet aspect of fermentation expands my role as a beer writer, and provides me with another avenue to introduce the culture of fermentation and craft brewing to those who find enjoyment in food and drink.

With this in mind, I have organized the structure of Mead into easy-to-follow segments. Follow along and you may soon be enjoying your own favorite Mead for your wedding toast or "honeymoon."

Categories of Mead

Traditional Mead – Made with water, honey and yeast - Subcategories are Dry, Semi-Sweet, and Sweet

Melomel - Mead with fruit added – Subcategories are Cyser (made with apples), Pyment (made with grapes), Other (raspberries, cherries, strawberries, blueberries – honey flavor should not be overpowered by the fruit)

Other Mead – Subcategories are Metheglin (with spices added), Braggot (with malt), Open Category (with non-traditional ingredients or using non-traditional methods)

Note: Cider and Perry are not a part of the Mead category. Cider is made from fermented apples, while Perry uses fermented pears. They are not made from common dessert fruits, but with those that are generally inedible, with high levels of tannins and malic acid. In addition, Ciders and Perrys are fermented with natural or ale yeast (not wine yeast), and have alcohol levels that do not exceed 8% ABV.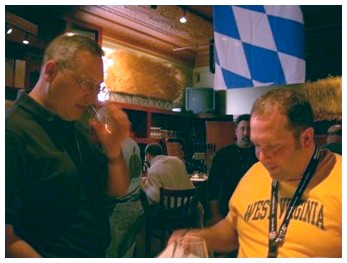 Mead attributes that must be specified

Sweetness: Dry, Semi-sweet, or Sweet

Carbonation: Still, Petillant, or Sparkling

Strength: Hydromel (3.5-7.5% ABV), Standard (7.5-14% ABV), or Sack [aka Hock] (14-18% ABV)

Honey Variety: It is strongly recommended that the mead maker specify the varietal of honey used

Special Ingredients: In order to properly evaluate mead, the mead maker is advised that it is to his/her advantage to provide clear information to the judges.

Characteristics that are evaluated in Mead

Appearance:

Clarity is of utmost importance. Particles (even tiny ones) are unacceptable. Clarity is described (in order of best to worst) as: Brilliant, bright, clear, hazy/dull, cloudy/turbid.

Surface (also called the meniscus) should be well defined and reflectively brilliant. Meniscus is from the Greek word for "crescent," and represents the curved, disc-like, upper surface of the liquid, as it adheres to the glass.

Color is the hue or shade of the mead, due to the varietal of honey used combined with any fruit or additives that may lend their profile to the honey. The hue is based on primary or secondary colors. Saturation should also be observed. This is the depth of color and can range from pale to intense.

Mead may be still (almost no visible carbonation), petillant (with tiny active bubbles rising to the surface with constancy), or sparkling (may have a fizzy style champagne head that settles quickly or a mousse-like cloud of fluff, an active pop upon opening, and a dancing performance of bubbles that persist. Upon the swirl, you may observe a coating of the glass, or long, thin legs (indicates higher alcohol levels). In meads that are highly carbonated, the bubbly character may interfere with the appearance of legs.

Aroma:

You should pay immediate attention to the aroma upon pouring, observing any volatiles before they are able to dissipate into the air. The smell of clean honey should be perceived, but it should not have the profile of unfermented honey (like breakfast tea with honey, for example). Honey selection should blend well with the style of mead. It is important to know the honey variety and any special ingredients so you can assess whether the aromas are appropriate. Mead may be vinous (wine-like), fruity, floral, spicy, complex, woody, herbal, or clean.

It should not display any of the following characteristics: Oxidation (stale, paper, or wet cardboard), Acetic (vinegar), Cloying (tongue-coating, syrupy, raw honey – incomplete fermentation, sleepy yeast, or sugars out of balance), harshness (biting or stinging on the tongue), Metallic (iron, copper, blood, coins), Moldy (musty or cellar-like), waxy (beeswax, fattiness, candle shop), phenolic (medicinal, smoky, plastic, band-aids), solvents (nail polish, hot-burning in the aftertaste), sulfury (matches and rotten eggs), tannic (bitter, dry, caused by fruit skins and fruit pith), or vegetal (rotten or overripe vegetables and fruits).

Flavor:

In dry meads, you should detect no residual sugars. Semi-sweet will have more balance between dry and sweet, while sweet meads will give the illusion of more intense flavors. A long finish is highly desirable. Additives should enhance the profile, but should blend smoothly in layers of complexity. The result should be an elegant, smooth drink, without tartness, astringency, or an overpowering punch of fruit or spice.

Mouthfeel:

Highly carbonated meads will have a fuller mouthfeel, with lots of activity on the palate. Most meads will have a medium-light or medium-full body. Proper aging tends to smooth out flavors and mouthfeel, and may impart a feeling of velvet or silkiness on the tongue. Thin and watery is undesirable, as is a syrupy "cloying" of thickness across the teeth or tongue. Warmth may be felt in the throat, but is generally softened by aging.

Overall Impression:

The goal of the meadmaker should be to produce a pleasant, harmonious blend of flavors, reflecting the characteristics of sweetness, acidity, honey flavors, tannins and alcoholic warmth. The silky, smooth mouthfeel of dry mead may be desirable, but pleasure can also be enjoyed with a party in your mouth, as produced by sparkling, highly carbonated mead. Complexity is desirable, as is the purity of well-attenuated, clean flavors.

Cheers!

Photos are (from top): Dave Houseman, Multi-Degreed Grand Master Beer Judge Dave Houseman; Beer/Mead Judges Peter Garofalo, at left in foreground with Christopher Clair in the background, middle of the photo

Making mead? Have honey shipped right to your door:

HoneyTree's Organic Rainforest Honey, 16-Ounce Bottles (Pack of 6)


Wedderspoon Raw Organic Manuka Honey Active 16+, 17.6-Ounce Jar
You Should Also Read:
How to Judge Mead
B. Nektar Meadery Showcases Ultra Premium Meads
Happy Hour Bees , Mythology and Mead


Related Articles
Editor's Picks Articles
Top Ten Articles
Previous Features
Site Map





Content copyright © 2018 by Carolyn Smagalski. All rights reserved.
This content was written by Carolyn Smagalski. If you wish to use this content in any manner, you need written permission. Contact Carolyn Smagalski for details.