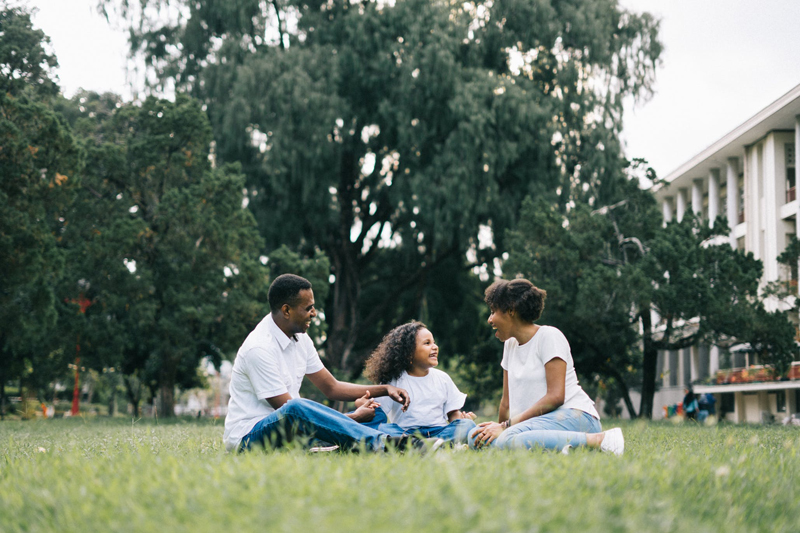 I can't even begin to express the gratitude that I have for the women who raised me. It is something so phenomenal about the strength and dedication of a mother. There are things in life that we may often take for granted, but there is one thing I hope that none of us would take for granted: Our mothers.

In being the first to admit, my mother and I did not always get along. How many young women can attest to that? I'm certain many; especially when you get to those teenage years. However, my situation with my mother was a bit different. We had gone through some changes in our lives that were profound, and at times almost unbearable. But one thing I can say for certain: my mom was always there, to the best of her ability, for her children.

It is unfathomable to me to even think of what my life would be like without my mother. She is a close friend, confidant, sounding board, my backbone, the person who will keep me in check! According to her, it is her job to be certain that I remain grounded. Have to love her for that. She is definitely not afraid to speak her mind. So I know for certain that is where I get that trait from. My husband can thank her!

I was fortunate to also be raised by my Grams. For whom I am named after. She taught me life lessons that are priceless. She poured into me invaluable lessons on life, love, and faith. It is because of her that I can share so many of my own struggles and triumphs with each of you through this site. I honor her always. She taught me to never be afraid to try, or to be ashamed of who I am and where I come from. My Grams taught me about having pride in who I am and my history. I come from a history of strong, Black women who love their family fiercely, and open not only their homes, but their hearts to those in need.

I cannot recall a time while growing up that I did not see these women mothering someone. Whether it was their blood, or a stranger on the street. Is your mom like that? Does she have that kind of heart that just reaches beyond her self and own family, and extends to those around her; even strangers? Well if that is so, you need to honor her each and everyday. Because I have learned over the years that not everyone is blessed to have a mother or even a grandmother that extends herself in such a manner. And that hurts. It hurts me to the core.

I think of my children, and the kind of mother I desire to be. I can only hope that I am the kind of mother that exemplifies all that I have been given in this life. That, I would impart into the lives of my children a sense of pride for who they are and where they come from. That, I can instill in them a sense of unconditional love, so that they will always know that they are loved completely, unequivocally, unconditionally, without reserve. And that they, too, will learn to love the same.

It is my sincerest prayer that each and every mother would enjoy this most special day. Each day, in my opinion is Mother's Day. Because your job as a mother is never done. Not even when your children are grown. I salute you, along with my mother, and pray God's blessings upon your and your family's lives.

Happy Mother's Day!


You Should Also Read:
A Mother's Worth
Celebrating Mother's Day
Soul-food For The Soul


Related Articles
Editor's Picks Articles
Top Ten Articles
Previous Features
Site Map





Content copyright © 2022 by Ruthe McDonald. All rights reserved.
This content was written by Ruthe McDonald. If you wish to use this content in any manner, you need written permission. Contact Ruthe McDonald for details.