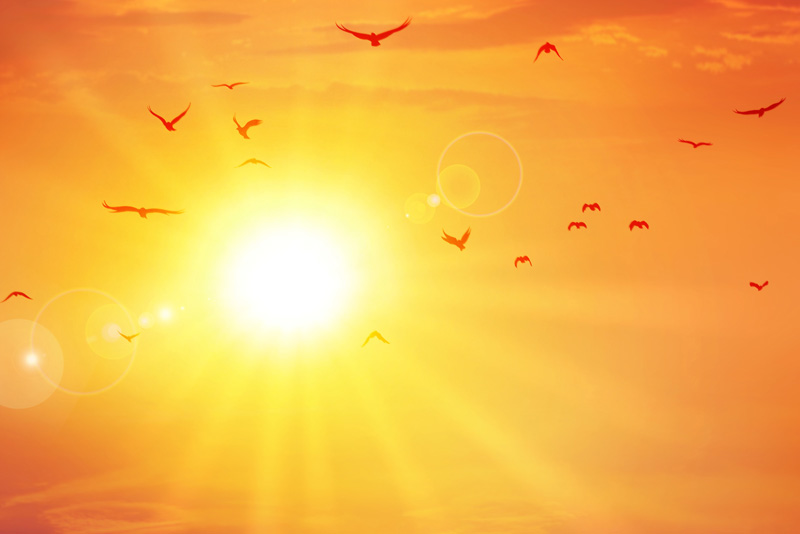 It is common for Christians to refer to themselves as followers of Jesus. I call myself that, but what does it really mean? I study the bible and I worship corporately every week. But I wonder if I am truly following or am I striking out on my own, going the way that seems right to me. I may not like the path set before me or the timing of the journey. I might decide on another destination at another time. Relying on God to get me through life is a bit different.
When a small child is informed by his parents that they are taking him on a trip, he rarely questions the motives and the methods. He goes. He may ask where they are going and they may answer, "Oregon." The child doesn't know where Oregon is but he trusts that his parents know the way. He doesn't know what Oregon is or what it looks like. He knows only what his parents tell him. He goes because, as a child, it is his place to do so. He is excited by the journey because he has been told that it is a good trip. No matter how much information the parents give the child about Oregon, he can only imagine a very limited picture of it. This is because, even though he is a product of his parents and looks very much like them, he has not had their life experiences. His mind cannot expand to receive the full picture of Oregon with its mountain vistas and waterfalls, sights, smells and opportunities.
The child knows only the reason for the journey that he has been told by his parents. He receives only a small part of the real reason – only what his parents want to share with him and what he can understand.
The child trusts his parents and goes willingly. He gets into the car or the train or airplane and he knows how to behave on the trip because he has been taught. He trusts his parents to guide him and would be unable to make the trip without them.
The faith that a child has in his parents is the faith we are to have in our Heavenly Father. There will be many times that we don't know where the Father is leading, how to get there or why we must make the journey. Following Jesus is trustingly following step by step, one step at a time.
Our Father's thoughts are nothing like our thoughts. His ways are far beyond anything we can imagine. There is as much difference between the mind of God and our mind as there is between heaven and earth. (from Isaiah 55:8-9) We can't conceive of the journey. We can't travel on our own. We follow because it is our Father who leads.
There are times when a small child may break away from his parents and run off, following his own fanciful imagination. The parents will run after him and search for him. They will do whatever it takes to bring him back, take him by the hand and set him on the right path again. God is like that with us, too.
Following the Father is the best method of travel through life as well as being the safest place to be.
You Should Also Read:
Experienc the Power of God - El Shaddai
Everyday Christian
Chistians Look Like This


Related Articles
Editor's Picks Articles
Top Ten Articles
Previous Features
Site Map



Follow @LynneChapman
Tweet





Content copyright © 2022 by Lynne Chapman. All rights reserved.
This content was written by Lynne Chapman. If you wish to use this content in any manner, you need written permission. Contact Lynne Chapman for details.