Christians Look Like This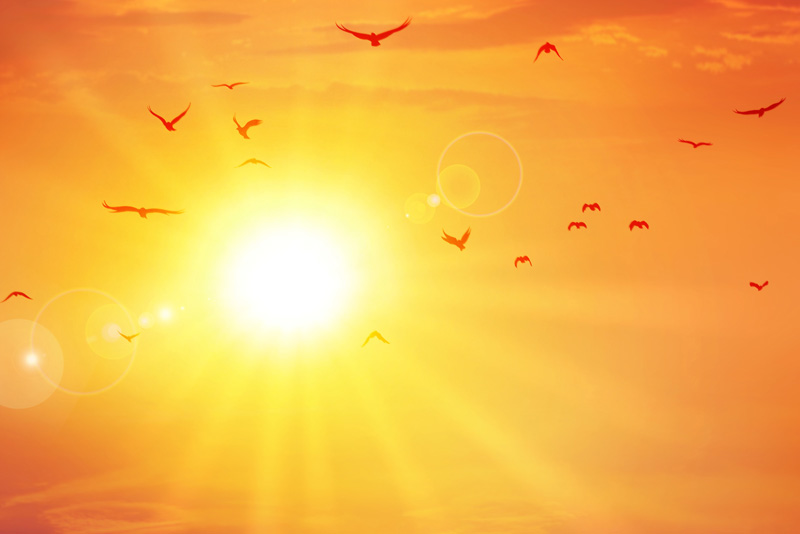 When the world looks at you, Christian, what do they see? Do they see a devoted follower of Jesus Christ? Do you look like a Christian?
There are many qualities that make up a Christian. Below are a few of the characteristics of Christians found in the Bible. They are:
Childlike faith, Joy, Courage and Delight
Childlike Faith:
Jesus said that a person must come to him with humility like that of a child in order to receive the kingdom. (Luke 18:17) As a child, I would look toward my parents with expectation and trust. It was apparent to me at that young age that I could not provide for myself. I was not sufficient for the task. I was too small, too weak, too young, too inexperienced, too dumb. Biblical Christians look on Christ with childlike trust, total dependence and complete sincerity. There is no holding back. They jump in with both feet. There is no straddling the fence.
Joy:
Christians are joyful. There are no bored or boring Christians in the Bible. Jesus had great joy in living a fruitful life according to His Father's will. The purpose of His teaching was to give His followers an abundant life not a satisfactory life. (John 15:11) The Christian way is never dreary, for Jesus desires His disciples' joy to be complete.
The Christians in the first church were joyful. They met together every day in the temple courts and shared their meals in their homes with gladness and generosity. These were simple meals, not meant to put on a show but to enjoy the company of their brothers and sisters in Christ. (Acts 2:46)
Courage:
Courage is that certain boldness characterized by the assurance, authority and forthrightness of the apostles. Biblical Christians were courageous. They shared the gospel of Jesus Christ easily and eagerly. They were not shy and standoffish, worrying whether the listeners would believe them. They stated the truth of the gospel, not worrying whether they had enough education or whether they sounded intelligent enough. Sharing the good news was a privilege not a duty. (Acts 4:13)
Delight:
All of these attributes combined show delight in the Lord. Biblical Christians take delight in the Lord's holy day. In Isaiah 58 it is said that if one delights in the Sabbath and call's it honorable, he will find his joy in the Lord. God honors those who honor Him.
Delight
Noun : a high degree of pleasure or enjoyment; joy
Something that gives great pleasure
Verb: to have great pleasure; take pleasure in
The person who delights in the Lord will find that his desires coming into alignment with God's will. God will in turn, give him the desires of his heart. (Psalm 37:4)
If the Lord delights in a man's way, He makes his steps firm. (Psalm 37:23)
The psalmist says, "I delight in your decrees; I will not neglect your word." (Psalm 119:16)
Again the psalmist says, "Let your compassion come to me that I may live, for your law is my delight. " (Psalm 119:77)
And "If your law had not been my delight, I would have perished in my affliction." Psalm 119:2
Are you overwhelmingly delighted with the Lord because He has clothed you in the glory of salvation? (Isaiah 61:10)
Are God's words your delight? Do you devour them? (Jeremiah 15:16)
God is with you and is mighty to save. He delights in and rejoices over you. (Zephaniah 3:17)
Christian, take a look in the mirror. Take stock of your attitude. Do you trust Jesus completely - as a child would? Are you joyful and courageous? Do you take delight in God, in His holy day and in His commands? To start living the abundant life that Jesus planned for you, ask Him to help you realize and develop these characteristics now.
You Should Also Read:
Glory Days
Judgmental Christians
Overcoming Fear


Related Articles
Editor's Picks Articles
Top Ten Articles
Previous Features
Site Map



Follow @LynneChapman
Tweet





Content copyright © 2022 by Lynne Chapman. All rights reserved.
This content was written by Lynne Chapman. If you wish to use this content in any manner, you need written permission. Contact Lynne Chapman for details.