What does it mean to Fear God?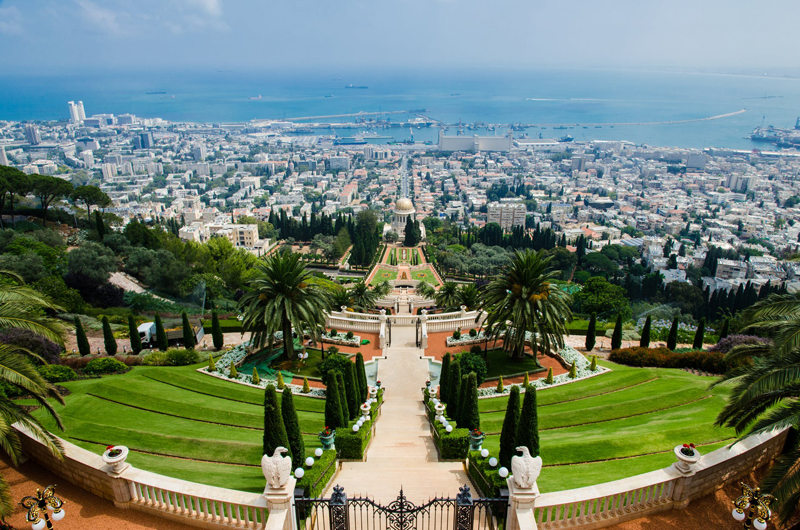 I have had a hangup with the whole fear of God thing since I was a child attending a small rural church school in 1950s. A major part of primary education there was religious, with a Biblical tone that I now would call fundamentalist. The main thrust of both my early spiritual and parental training seems to have been to frighten me into good behavior--at least, that was my six-year-old understanding. God was gonna get me if I even thought about sinning!

My parents enforced the laws of God at home and the teachers did so in the classroom and on the playground. However, when my family moved into town and I entered public school in fifth grade, I discovered that the world did not operate the way I had been taught. God did not instantly punish sinners, and neither did parents or teachers. I was disillusioned by those who called themselves Christian because they didn't behave the way I believed the righteous were supposed to. In fact, immoral or unethical behavior seems to be considered good social and business practice even today. I was mad at God and religion for a decade!

Then I encountered the Bahá'í Faith and found an explanation that has worked for me. "Verily I say: The fear of God hath ever been a sure defense and a safe stronghold for all the peoples of the world. It is the chief cause of the protection of mankind, and the supreme instrument for its preservation. Indeed, there existeth in man a faculty which deterreth him from, and guardeth him against, whatever is unworthy and unseemly, and which is known as his sense of shame." - Tablets of Baha'u'llah, p. 63

Then He adds something very interesting in a masterful summary of mankind's religious teachings throughout history, published in English as The Hidden Words. Speaking as the voice of God throughout, one of the passages reads, "Love me that I may love thee. If thou lovest Me not, My love can in no wise reach thee." - #5 from the Arabic, p. 4

Perhaps what is to be feared is not so much an unloving or vengeful God, but being unable to feel loved because of having turned away from the spiritual? It is certainly true of mental depression that when one is feeling down, one is definitely feeling both unloved and unlovable!

Bahá'u'lláh, Prophet/Founder of the Bahá'í Faith, gives his followers ways to avoid such a condition: "Fear God, and be not of those who are shut out as by a veil. Burn ye away the veils with the fire of My love, and dispel ye the mists of vain imaginings by the power of this Name through which We have subdued the entire creation." - The Kitab-i-Aqdas,[The Book of Laws] p. 66

And He promises, "Whoso hath known God shall know none but Him, and he that feareth God shall be afraid of no one except Him, though the powers of the whole earth rise up and be arrayed against him." - Gleanings from the Writings of Bahá'u'lláh, p. 126

Surely any imperfections I have will neither surprise nor anger an omniscient, omnipotent and omnipresent Creator who loved enough to make the universe. At least, not any more than the immature behavior of my own children would change the way I loved them. But they would certainly know when they had failed to live up to the standards I set for them, even as I know when I have fallen short in obedience to God's laws. Even as a child should be hugged while being corrected, and often resists the embrace at first, so God's love is always there, but we have to turn towards the Spirit and ask in order to feel it.

So that's what fear of God means to me these days: remembering to keep the connection open, knowing that God loves me even when I'm disappointed in myself, and adhering the best of my ability to the laws provided for my spiritual education and development.

Here are some of the guidelines I can use to do this: "Other attributes of perfection are to fear God, to love God by loving His servants, to exercise mildness and forbearance and calm, to be sincere, amenable, clement and compassionate; to have resolution and courage, trustworthiness and energy, to strive and struggle, to be generous, loyal, without malice, to have zeal and a sense of honor, to be high-minded and magnanimous, and to have regard for the rights of others." - 'Abdu'l-Bahá, The Secret of Divine Civilization, p. 39

You Should Also Read:
The Eternal Covenant
The Purpose of Religion
The Value of Ritual


Related Articles
Editor's Picks Articles
Top Ten Articles
Previous Features
Site Map





Content copyright © 2023 by Cheryll Schuette. All rights reserved.
This content was written by Cheryll Schuette. If you wish to use this content in any manner, you need written permission. Contact Cheryll Schuette for details.