What is a Bahá'í Pioneer ?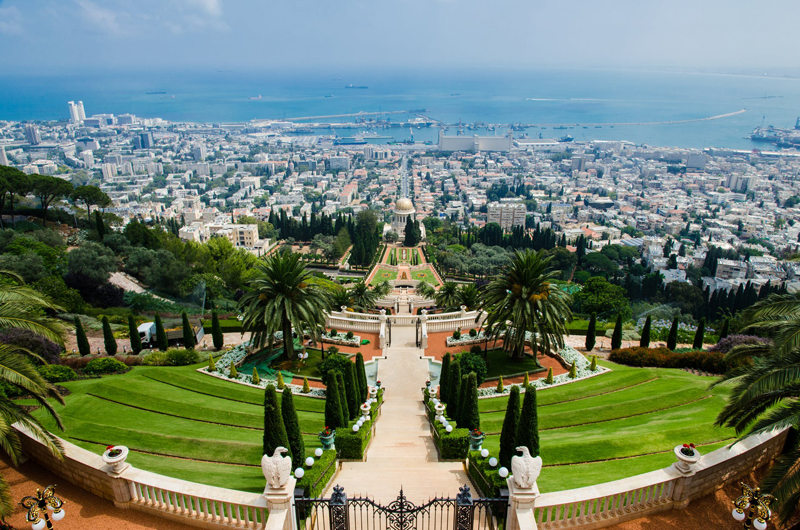 Because there are no clergy in the Bahá'í Faith, much of their duties--including teaching--are the responsibility of elected institutions and the individual believers.
What does teaching mean to Bahá'ís? "Believers must show their belief in their daily lives, so that the world might see the light shining in their faces." -
'Abdu'l-Bahá in London,
p. 131
Why do they teach? To "...spread abroad the teachings and ordinances of the loving Lord so that the world may become another world, the darkened earth may become illumined and the dead body of the people may obtain new life." - 'Abdu'l-Bahá,
Bahá'í World Faith,
p. 216
For Bahá'ís, who do not have an itinerate class doing the expansion work, there are opportunities to travel to foreign lands and settle, much like those hardy pioneers who have expanded frontiers throughout history. How does one prepare to pioneer as a Bahá'í?
"It behoveth whosoever willeth to journey for the sake of God, and whose intention is to proclaim His Word...to bathe himself with the waters of detachment, and to adorn his temple with the ornaments of resignation and submission. Let trust in God be his shield, and reliance on God his provision, and the fear of God his raiment. Let patience be his helper, and praiseworthy conduct his succorer, and goodly deeds his army." - Bahá'u'lláh, quoted in Messages to America, pp. 25-26
As a rule, Bahá'ís who relocate away from their homeland, plan to be self-supporting and productive citizens of their new home. In most cases, they are not financially supported by their religion, and never solicit donations from their new neighbors.
How do they teach? "The difference between spiritual philosophers and others is shown by their lives. The spiritual teacher shows his belief in his own teaching by himself being what he recommends to others...The life and morals of a spiritual man are, in themselves, an education to those who know him." -
Divine Art of Living,
p. 45
'Abdu'l-Bahá's instructions to his Father's followers, from
Promulgation of Universal Peace,
"You must manifest love and affection towards all mankind. Do not exalt yourselves above others but consider all as your equals, recognizing them as the servants of one God...never speak disparagingly of others but praise without distinction. Pollute not your tongues by speaking evil of another...Let not your heart be offended with anyone...Do not complain of others...Turn all your thoughts towards bringing joy to hearts...Be the source of consolation to every sad one, assist every weak one...and shelter those who are overshadowed by fear. In brief, let each one of you be as a lamp shining forth with the light of the virtues of the world of humanity. Be trustworthy, sincere, affectionate and replete with chastity. Be illumined, be spiritual, be divine, be glorious, be quickened of God, be a Bahá'í." - p. 452
That is a pretty hefty set of goals, and lest we normal mortals be so overwhelmed by our own inadequacies that we just want to forget the whole thing: "If only the friends could realize it, the glory of our Faith is not that people with unique abilities do the work of the Cause, but that it is done by the sacrifice of loving and devoted souls who arise selflessly to undertake work they feel themselves incompetent, sometimes, to achieve. God works through them and endows them with gifts they did not dream they could ever possess." - Shoghi Effendi,
Victory Promises,
p. 17
Two sources of comfort and instruction, which I have carried around with me for so many years that they are pretty tattered:
Quickeners of Mankind: Pioneering in a World Community,
a compilation of quotations from the central figures and institutions of the Bahá'í Faith, and
A Manual for Pioneers,
put together originally as a guide to the practical application of the theology to daily living for those arising to carry the Message of Bahá'u'lláh to their fellowmen.
Both books have been revised and updated many times since their first printings, so that copies should be available from Amazon, BahaiBookSource and assorted used book sellers.
Quickeners
is digitized and can be read free online at bahai-library.net, although it is not paginated there and consequently challenges the reader!
You Should Also Read:
How Does the Bahá'í Faith Grow?
What Bahá'ís Think is Happening
The Divine Art of Living - book review


Related Articles
Editor's Picks Articles
Top Ten Articles
Previous Features
Site Map





Content copyright © 2023 by Cheryll Schuette. All rights reserved.
This content was written by Cheryll Schuette. If you wish to use this content in any manner, you need written permission. Contact Cheryll Schuette for details.