Reviving Our Black Communities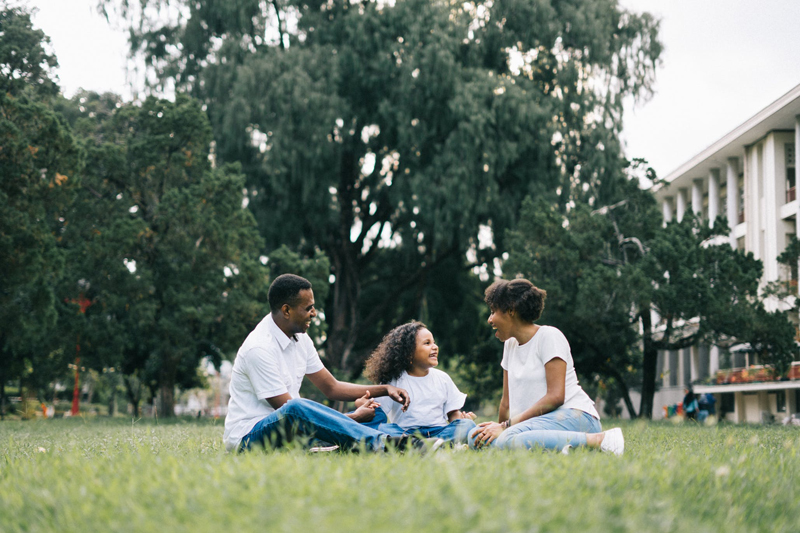 The downward spiral began decades ago. Visit any urban city, compare its neighborhoods, and one may think they are in a third world country ravished by war, seized by blight and daily devastation. While there has been much work to restore Black communities, there are many that have yet to see a salvation coming there way, and have planned an exodus.

It is hard to understand the plight of a community that was once thriving with possibility and hope, and now seems abandoned and riddled with dilapidated buildings, overgrown shrubs, junkyards as backyards, and trash strewn about, if you have not experienced it for yourself. Or, witnessed the community when it was once thriving and populated with life and a promising future.

How can a few blocks make a difference in neighborhoods? How is it possible for communities within the same city, separated by a one number difference in zip-code, be experiencing something so different? Perhaps it's politics. Or maybe it's the residents. Who knows for certain. Yet, is unmistakable that there are vast differences between neighborhoods, and many black communities are not fearing well.

A sign of decline in any community is to look at its schools. Schools are often a reflection of what is going on within its neighborhood. When schools in the community begin to close its doors, then one can surmise that the decline of one's community is at hand.

Schools are the heart of a community. It is its pulse and what gives a community life. When schools are lacking, and a decline is noted, then one must look at the state of its community. Often times the signs are there, but are not recognized soon enough. And if the signs are ignored, it is most difficult to pinpoint the origin of the decline to fix it, because it has become a massive overhaul, in which the entire community is in jeopardy.

How does one stop the destruction of their neighborhood? How can a community come together and fight for what is right? It is time to take stock of the communities and begin to come together and rebuild. It is not an easy task to get organized, but it is necessary to the survival of the community and the future of its children.

Vote

Let your voice be heard. Do not just vote in presidential elections. Each and every election at every level is imperative to each community's survival. It is imperative that communities come together and fight for themselves and their neighbors. There is so much that is lacking in many urban communities where just a few blocks away, are in abundance. Why? Most often than not, there is an invisible line that is drawn between those who vote and do not vote. And it is a fact that the district or community that shows up to vote gets the financial aid to help their community thrive and survive.

Organize and Have a Plan of Action

Communities must come together in a unified voice and fight for what it is that they want. Be diligent and organized, and have a plan of action that shows the community wants and expects. Organize committees and leaders to represent the community, that will be able to speak and attend city council and government meetings. A community that is organized and has a plan of action can and will make a difference.

Reach Out
Over the years, communities have lost communication amongst themselves. The village no longer exists. When communities are no longer neighborly, then it loses its support and structure. Part of any thriving community is one where its residents not only know one another, but interact and have concern for the well being of each resident as a whole. If one doesn't know what is needed, than how can help be given? It's time to go back to the basics and begin dialogues and community meet and greets.

Some may say it's too late for many communities. However, as long as there is someone left willing to fight and to make a change—then there is an opportunity to make things better; an opportunity to rebuild. It is time to start caring again about the communities as a whole, and bring life back to these neighborhoods.

You Should Also Read:
Saving Schools In Our Balck Community
Working Together in Our African-American Communities
Ensuring a Future For Our Children


Related Articles
Editor's Picks Articles
Top Ten Articles
Previous Features
Site Map





Content copyright © 2023 by Ruthe McDonald. All rights reserved.
This content was written by Ruthe McDonald. If you wish to use this content in any manner, you need written permission. Contact Ruthe McDonald for details.