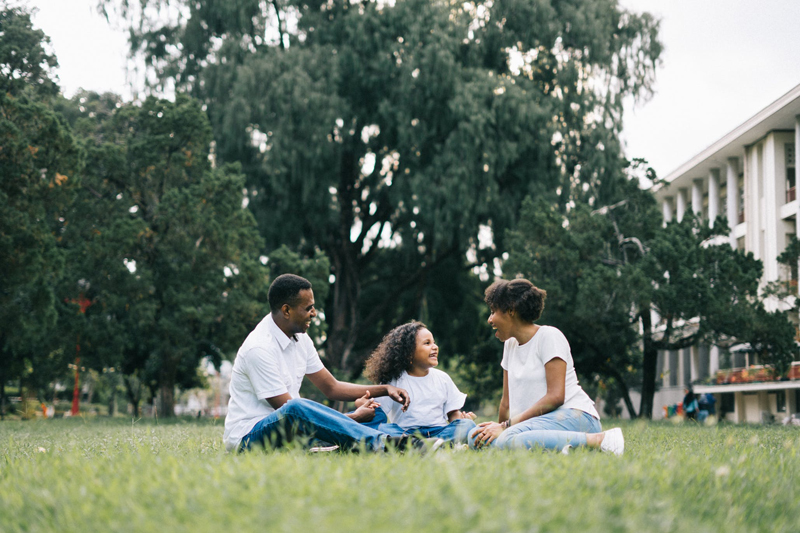 As we celebrate Father's Day, let us be mindful of the struggles that many black fathers face each and every day. It is a rough road to navigate when you have a past and are trying to make amends, a single father trying to do what's right, or a father that is having a hard time supporting their families in this economic meltdown. Or, even a father that has been there all along, but still carries in his soul the question: Am I doing enough?

It is time to celebrate these Fathers. Enjoy them. Appreciate them. Let them know exactly how much you love them, and are rooting for them each and every day. Men also suffer feelings of inadequacy, regrets, worry and anxiety. They hold much upon their shoulders, while maintaining a strong and sometimes tough exterior for their families; especially their children.

Not Every Father Is Created Equal

There is a terrible habit of comparing black men; especially black fathers. Not every man is the same or has had the same experience. Yet, many are lumped into a category. And as they fight to provide and be the best human they can be, they find themselves often having to pay for the mistakes of another.

Let it go. Every man deserves an opportunity based upon their own merits. It is not their fault if you or they were abandoned by their father. It is not their fault if another black man broke your trust and your heart. It is not their fault if the father of your children from a previous relationship is not living up to their duties as a father. Not every father will get it right. But at least give those black fathers that are doing their best and putting forth an effort, a chance to be a father. Should be encouraged and not hindered or maligned because of the failures of someone else.

Support Is Essential

It is essential that we show support of our black fathers. That, we encourage them from the very beginning, whether they are young or more mature when they become fathers. It is no secret in the black community how many young men are being raised in single parent homes, and how many do not know their father, or have had no strong male role model in their lives. So when these same young men become fathers—who do they go to for instructions? Who will guide them and teach them about fatherhood? Often times, they parent from what they lacked and from what they learned from their mothers or have picked up along the way.

Encouragement of our black fathers is vital in their developing relationships with their children. When they have a strong support system in place, and can come and express the things that are going on—even just as men—it allows them to navigate fatherhood, becoming the parent their children need. And perhaps, that man they missed growing up with.

Celebrate Him

Black men seem to have always gotten the short end of the stick; beginning with slavery. But if our ancestors taught us anything, it was that black men are fighters. They are ingenious, inventive, strong, courageous, fearless, providers, and warriors. These are inherently in our black men, and it needs to be noted, encouraged, and celebrated.

Black fathers have taken a hit for many things. Many were torn from their homes, taken from this earth, and some never even knew they were fathers. Yet, there is a remnant of fathers that are standing tall and fighting. Fighting to provide. Fighting to preserve who they are, and how their children see them; especially in a world where much disrespect is directed towards our black men, and so many black fathers are incarcerated.

Even in his mistakes, a black father still deserves to be celebrated in his fatherhood, and encouraged to keep trying and fighting. Encouraged to never give up, and maintain that bond between them and their children; especially their sons who may be fathers themselves one day.

Happy Father's Day to All the Fathers! We salute you and honor you, and send encouraging words and prayers your way during your journey of Fatherhood! Blessings!


You Should Also Read:
Honoring The Men In Our Lives
Celebrating The Fathers In Our Lives
The Measure of a Great Father


Related Articles
Editor's Picks Articles
Top Ten Articles
Previous Features
Site Map





Content copyright © 2022 by Ruthe McDonald. All rights reserved.
This content was written by Ruthe McDonald. If you wish to use this content in any manner, you need written permission. Contact Ruthe McDonald for details.