Celebrating The Fathers in Our Lives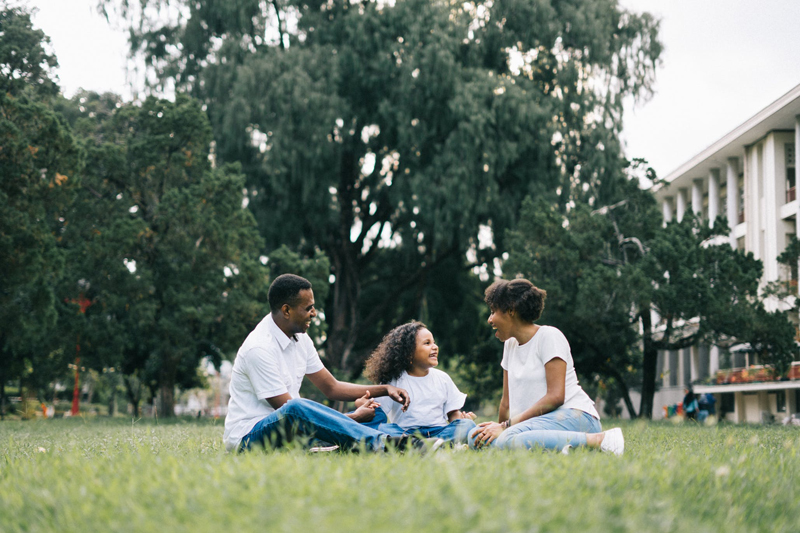 There is nothing quite as endearing to my heart than to see a Father's love for their child. Or, to see a man be a father to a child that is of no biological connection to him. Sometimes fathers get a bad rap; and are not quite celebrated as mothers are. We often have great fanfare and emotional salutes to our mothers; sending flowers, writing poetry, doting on them with accolades for the fine mother they are.

What do we do for fathers? Oh, we celebrate. But I find it's not as great of a whoop-de-doo as it is for mothers. Sure; we get them their favorite tool or toy! We may make a nice meal, give that proverbial tie. But what about the heart of the father and their soul? For certainly they deserved to be recognized and highly esteemed and celebrated for all that they do. And for the heart that beats with so much love.


Oh how I was a Daddy's girl. The sun rose and set upon my father in my eyes. I loved my father with a passion. He was not only my father; he was my best friend. I could tell him anything and he would listen. He instilled in me a thirst for knowledge and a love for myself. He was the King and I was the princess. And no matter what he did, he was still the best Daddy ever.

Now of course, as I got older, I understood that there were some flaws and imperfections. But the greatest thing my father ever gave me was his unconditional love. Regardless of the ups and the downs; the battles that he would endure; there was one fact that I knew: my father's love. It never changed. It never wavered.

Many people I know did not have the kind of relationship that I had with my father. As an adult, and having worked with so many juveniles and even grown men and women; I have come to understand the power and importance of the love of a father.

Never let it be said that a father is not necessary. For a father has something to give that a mother does not. Just as a mother has something to give that a father cannot. But today is about the fathers. And the fact of the matter is: the love a father can transform a child's life; laying a foundation that is stronger than one may think.

I was sixteen when my father died. I was devastated. No one knew me or understood me or loved me the way my father did. Or least I thought. Who was going to be on my side? Who was going to tell me I could when I felt like I couldn't? The pain felt unbearable, as if I were losing my life as well.

The love of a father brings strength and confidence. It shapes our heart and our minds and gives a depth of fortitude we never knew we had.I've seen many try and fill the void of that love that a father gives, only to find themselves on a road of destruction leading to a life of hell, and sometimes death.

The love of a father can be like a healing balm to an open wound. And that is what the Heavenly Father's love is to us all: a healing balm that soothes the aches and wounds and pain that so many suffer.

This is why I have to salute each and every father for all that they do. Not just biological fathers, but every man that has stepped into the role of fatherhood, and has taken a stand to show the worth of a father's love.

I salute you and honor you for all that you do, knowing that the task is not often easy and can feel at times laborious. For every man that has taken the time to bandage a cut, quiet dark dreams, kill the monsters in the night; for every man that has read a story, acted out a character, been a child's hero; for every man that works a job, sometimes two, providing a roof for your family, paying the bills, putting food on the table; for every man that has ever shed a tear, who knows and understands a father's fear; for every man that has made some mistakes but decided to get back up; for every man that desires to be there and do what is right even though circumstances may prevent him from doing so; for every man that has decided in his heart that no matter what, you are going to do your part; for every man that holds the pure love of a father's heart; I salute you and honor you this day, asking God to bless you and cover you and smile upon you. I call forth blessings from the North, the South, the East and the West to shower you, and add to your strength. And if no one has ever told you, I tell you today; you are appreciated and highly esteemed. Happy Father's Day…each and every day!

You Should Also Read:
The Measure of a Great Father
Celebrating Black Fatherhood
Feeding Your Spirit


Related Articles
Editor's Picks Articles
Top Ten Articles
Previous Features
Site Map





Content copyright © 2023 by Ruthe McDonald. All rights reserved.
This content was written by Ruthe McDonald. If you wish to use this content in any manner, you need written permission. Contact Ruthe McDonald for details.