Spider, Spiders - Dream Symbols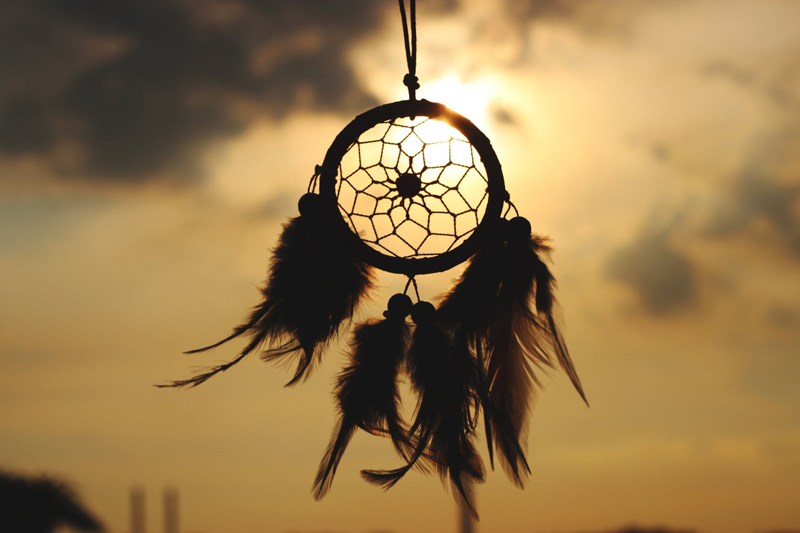 There is a song that starts out by stating, "I don't like spiders and snakes..." For many people this is true. Spiders are creatures that often inspire fear. They are foreign beings with strange anatomy and habits and anything foreign is often interpreted with fear.
Spiders, like cats, have many superstitions associated with them: killing a spider is very bad luck as according to legend a spider spun a camouflage web over the infant Jesus when Herod was hunting him down to kill him; seeing a spider in your doorway means visitors are coming soon; seeing a spider crossing a wall means money is coming your way.
Dream spiders are enigmatic, much like their waking life counterparts. On one hand, a spider may be seen as venomous, poisonous and as such may indicate a poisonous aspect of yourself, something causing you to engage in self-sabotage. Or it may indicate a toxic relationship, one that has an insidious hold one you, draining away your life force. It may also indicate that you feel trapped in a situation or relationship. On the other hand, spiders are stealthy creatures who patiently wait for the right moment to take action. In this case a spider may be urging you to follow its example and hold off taking action until you have carefully gathered all the facts.
Spider webs, too, have different meanings. Even with the fear that spiders inspire, it is difficult to deny the ingenuity and marvelous creativity of their web building abilities. Seeing a spider building a web may indicate industriousness on your part, or a creative project coming into being. Alternatively, seeing a spider web may indicate a sticky situation, or a complex series of events or emotions.
Now that the 'world wide web' has come into being, a spider may actually be interpreted in that context. Perhaps the web has information you need, or maybe the spider is a warning that you are becoming 'web dependent'!
Another possible interpretation is that of the spider as a hero. Peter Parker is transformed into spider man--a human being with all the power of a spider: he is agile, uses his spinneret to sail through the air, has amazing strength. Perhaps you wish you had the power of a spider, or perhaps you feel a need to rescue someone from a web of intrigue or a situation where they feel powerless.
Look at the action of your dream spider and your own associations with spiders. If you fear them intensely, it is likely that the spider is appearing as a warning or it is appearing in its negative context. If you happen to like spiders, and believe it or not there are people who do, or even if you are non-committal towards them, it is likely that the spider can be translated in its positive connotation. Looking inward is always the best way to interpret your dream and find its meaning in your own life.
Until next time, sleep well and dream out loud!
---
*~Aisling Ireland~* is an ordained Spiritual Counselor providing dream interpretation and Tarot readings. To make an appointment check out her website at:
web.mac.com/aisling.ireland
Two of my favorite reference books are the two below by Barbara Walker. Both have interesting information about god/desses, mythology, and symbols. I use both frequently to help interpret symbols in my own dreams!
You Should Also Read:
Native American Spirituality and Dreams
Kids' Books: The Eensy-Weensy Spider
Totem Animals


Related Articles
Editor's Picks Articles
Top Ten Articles
Previous Features
Site Map





Content copyright © 2022 by Aisling Ireland. All rights reserved.
This content was written by Aisling Ireland. If you wish to use this content in any manner, you need written permission. Contact Lori Chidori Phillips for details.