Literary Writing - Editing Your Work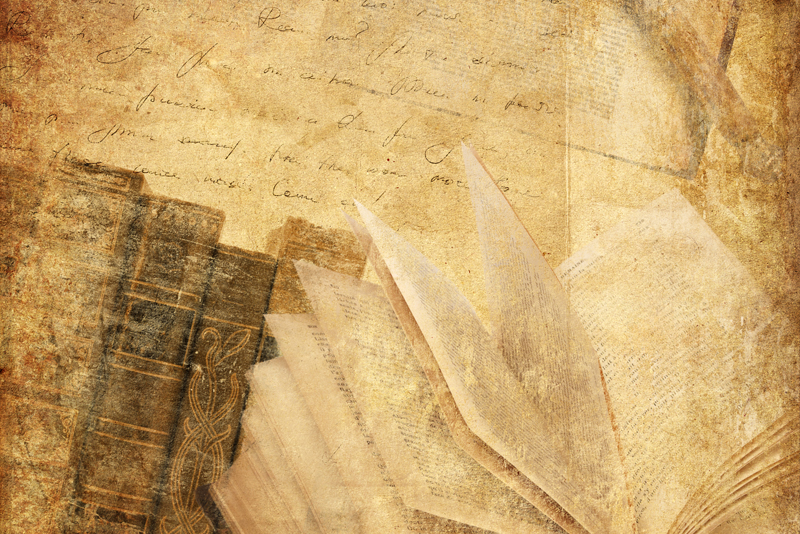 Now you've finished your work of fiction, either a short story, novella, or full-length novel. You're ready to begin the important process of editing. Whether you'll be sending your work to professional editors to edit your work for you or whether you'll be doing it yourself as a self-publisher, you should always be the one to perform the first level of editing for your work. This is so that if there are any misplaced sentences or plot in the story that shouldn't belong in a particular place but rather elsewhere, you have the liberty of fixing it yourself first, dotting and crossing the initial Is and Ts first, before it reaches the critical eye of a pro editor.

One important thing to note: Do not start the editing process until you've reached the end of your fiction work. Do not try to edit while you're still working on it. Begin only when you have completed it. Also note that if you decide to perform the whole editing/proofing job yourself, it always helps - and is thus advisable - to print out the whole manuscript for easier visualization of the work as a whole.

The first thing to do before you start editing altogether, or perhaps after the first draft has been edited, is to leave your work for a while. 'Abandon it' and then come back to it after, say a month, with fresh eyes. You'll be sure to see things differently and be able to make multiple edits in the form of adding, taking out, elaborating, and so on. This way, you'll have forgotten details of some things you'd written, and rather than finishing your own sentences in your mind while reading it (i.e. skipping phrases because it's your work and you can recite what you wrote because it's still very familiar to you), you'll be able to read each sentence of each paragraph fully, and thus be able to catch simple spelling errors or grammatical incorrectness, etc. In other words, you'll be reading your work with fresh eyes as though you were a true editor reading it for the first time, and errors will stand out easier.

Restructuring/substantive editing – It is necessary to always read slowly when editing, especially in this phase of the editing process. Does one sentence flow after the other? Are you jumping from one point to the other in a back-to-back sentence? Are each of your characters making sense when they speak? Are your words/grammar making it easy for the reader to connect the dots properly, to understand what happened or what is about to happen? Are there any 'hidden stones' that are still left unturned by the end of the novel? (Perhaps you may have forgotten about it; it happens sometimes in a work where there are so many mysteries to be solved). Are you planning for your work to have an open ending, or do you mean for it to have closure? Does each chapter makes sense, i.e. is there a lesson to be learned, a secret to be discovered, does each chapter flow well into each other? These are the things to keep in mind when doing the first level of editing.

Are there paragraphs, sections, or a whole chapter to take out? Are there more facts to add? Do your characters seem real to you? We all know they obviously aren't real; they are figments of our imaginations. But as a writer, it is your job to bring these characters to life in the minds of readers. They are depending on you to make your story look and feel as real as possible. Are you using proper tones, proper singulars – 1st, 2nd or 3rd person as appropriate? Consider all these as you edit and re-write your work.

Copy editing - When you start to feel fairly good about the overall structure of your work, then you can start looking out for incomplete sentences, grammatical errors, typos and wrong spellings. Cut out unnecessary words, redundant phrases, confusing sentences or improper use of certain words. This is when you use your spell check feature, but of course you can't be a hundred percent reliant on it, you need to use your eyes as well. Always have your dictionary on stand-by, some words will seem tricky with its spelling, and your spell check feature might not necessarily tag it as a typo.

Proofreading - Then comes the proofreading stage. This is when all other stages have been done and you're feeling close to confident about your work. Be on the lookout for misplaced commas and apostrophes, missing periods, hyphens, and incorrect spellings. Again, it's up to you if you want to take your work over to a professional editor in which case you might not necessarily do the whole steps, but I'd advise you to sleep on your work again and come back to it after a little while.

If your work is a full novel, I'd recommend you hand it to a professional editor (even if you plan to self-publish), they're professionals for a reason, because they are experts at what they do. Your job is to write; theirs is to edit. The only exception would be if you, the writer, is also a professional editor. Even so, a third critical eye wouldn't hurt.

If you do give over your work to a professional or a third party to edit, it's important not to shy away from criticisms, or take offense by them. Criticisms are the only way we can improve ourselves and be better at what we do. True that it is easier said than done, criticism is not really something that we humans are wired to accept graciously without batting an eyelid; it is only normal that a part of us tenses up in defense of our works. However, we have to remind ourselves that there is always room for improvement, no one is perfect, and it is okay to accept correction, because that is the only sure way to make our work better.

More tips on editing to be posted on future articles!





Related Articles
Editor's Picks Articles
Top Ten Articles
Previous Features
Site Map





Content copyright © 2019 by Ije Yvonne. All rights reserved.
This content was written by Ije Yvonne. If you wish to use this content in any manner, you need written permission. Contact Ije Yvonne for details.