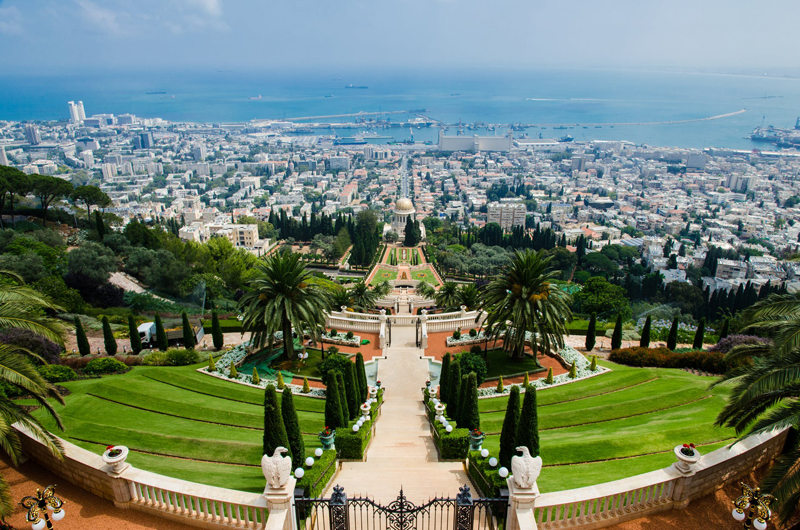 For most of mankind's history, religion has been the source of both physical and spiritual health. Guidance for diet and hygiene was as common as religious instruction. Then came the art and science of medicine, largely separating the body and soul for a few generations, and now coming together again as scientists begin to study the interaction between them.
The Bahá'í Faith teaches that humans are basically spiritual beings having an association with physical form for a short period of time. Thus, they can suffer from illness or disease from either the body or the soul, and feedback between them enhances/effects both. Sickness can result. Bahá'ís are encouraged to consult expert physicians when needed, as well as to develop and maintain their spiritual wellness through prayer, meditation and study of their religious texts.
"There are two ways of healing sickness, material means and spiritual means. The first is by the treatment of physicians; the second consisteth in prayers offered...to God and in turning to Him. Both means should be used and practiced.

Illnesses which occur by reason of physical causes should be treated by doctors with medical remedies; those which are due to spiritual causes disappear through spiritual means. Thus an illness caused by affliction, fear, nervous impressions, will be healed more effectively by spiritual rather than by physical treatment. Hence, both kinds of treatment should be followed; they are not contradictory. Therefore thou shouldst also accept physical remedies inasmuch as these too have come from the mercy and favour of God, Who hath revealed and made manifest medical science so that His servants may profit from this kind of treatment also. Thou shouldst give equal attention to spiritual treatments, for they produce marvelous effects." - Selections from the Writings of 'Abdu'l-Bahá, p. 151
Of course, a great many of mankind's illnesses are the result of ignorance, immoderation and bad behavior--all of which religion seeks to eliminate. AIDs, alcoholism, poverty-induced malnutrition, warfare, etc., for examples. There is also a modern tendency to use pharmaceuticals to solve problems that could be prevented, if there were both knowledge and the will to make change.
A Bahá'í vision for the future is that, "At whatever time highly-skilled physicians shall have developed the healing of illnesses by means of foods, and shall make provision for simple foods, and shall prohibit humankind from living as slaves to their lustful appetites, it is certain that the incidence of chronic and diversified illnesses will abate, and the general health of all mankind will be much improved.
This is destined to come about.
"
Selections from the Writings of 'Abdu'l-Bahá,
p. 156
Until that time, however, I rely on keeping abreast of both medical and spiritual developments, consultation with experts and those whose perspectives I trust, and learning to live in moderation. Also, I make use of some healing prayers, keeping the following in mind:
"The prayers which were revealed to ask for healing apply both to physical and spiritual healing. Recite them, then, to heal both the soul and the body. If healing is right for the patient, it will certainly be granted; but for some ailing persons, healing would only be the cause of other ills, and therefore wisdom doth not permit an affirmative answer to the prayer." -
Selections from the Writings of 'Abdu'l-Bahá,
p. 161
That said, these are my two favorites:
"I am but a poor creature, O my Lord; I have clung to the hem of Thy riches. I am sore sick; I have held fast the cord of Thy healing. Deliver me from the ills that have encircled me, and wash me thoroughly with the waters of Thy graciousness and mercy, and attire me with the raiment of wholesomeness, through Thy forgiveness and bounty. Fix, then, mine eyes upon Thee, and rid me of all attachment to aught else except Thyself. Aid me to do what Thou desirest, and to fulfill what Thou pleasest. Thou art truly the Lord of this life and of the next. Thou art, in truth, the Ever-Forgiving, the Most Merciful." - Prayers and Meditations by Bahá'u'lláh, p. 22

"Thy name is my healing, O my God, and remembrance of Thee is my remedy. Nearness to Thee is my hope, and love for Thee is my companion. Thy mercy to me is my healing and my succor in both this world and the world to come. Thou, verily, art the All-Bountiful, the All-Knowing, the All-Wise." - ibid, p. 262
You Should Also Read:
The Purpose of Religion
The Value of Ritual
Divine Art of Living - Book Review


Related Articles
Editor's Picks Articles
Top Ten Articles
Previous Features
Site Map





Content copyright © 2023 by Cheryll Schuette. All rights reserved.
This content was written by Cheryll Schuette. If you wish to use this content in any manner, you need written permission. Contact Cheryll Schuette for details.