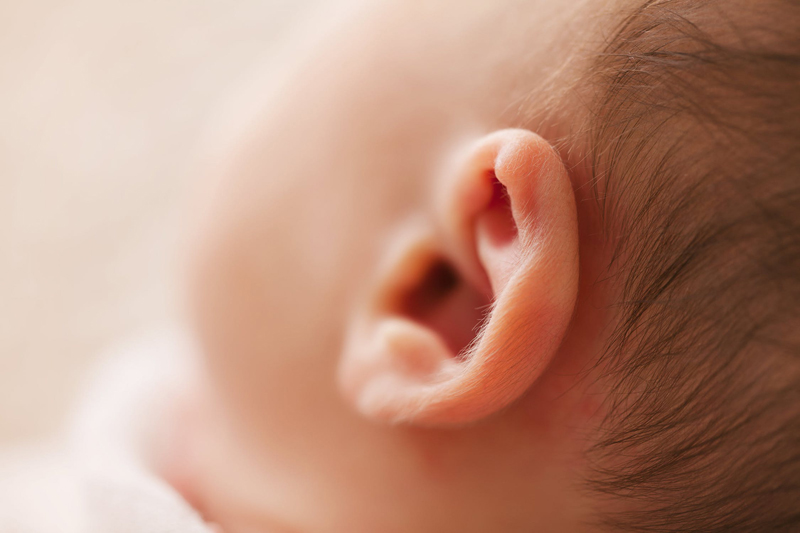 Bone anchored hearing aids - what are they? It's a bit of a misnomer actually because, while in one sense they are hearing Aid (ie: they do help hearing), they are not a traditional hearing aid. Traditional hearing aids (simplistically) amplify sound conducting this amplified sound through the middle and the inner ear.

However a Baha works quite differently. Did you know that we don't just hear sound through our ears? To some greater or lesser degee we also pick up sound through our skull. Of course we are not hearing with our skull, but rather the sound vibrations are felt in the bone and this vibration moves through our hearing system so we get additional sound.

For someone who has no outer ear, a blocked or badly performing middle ear, provided their cochlea is working correctly, sound can be augmented by creating vibrations in the skull bones. And this is just what a Baha does. It by-passes the damaged outer and middle ears and takes the sound vibrations directly to the cochlea.

The implantation of the Baha pin into the skull is a routine surgical procedure and through a process known as osseointegration, the titanium pin integrates with the bone. Once this is strong enough, the Baha processor can be attached and usually the quality of sound improvement is instant.

Even if someone has just one ear working a Baha may still help. With implantation of the system on the deaf side, the sound can be transferred via the skull bones to the opposite ear.

The sound quality with a Baha is said to be excellent, clear and natural and there is no re-learning process such as is required with a Cochlear Implant. This is because the sound is created and transferred using the natural hearing processes.

Young children may not have strong enough bones for a Baha, however, they can still use an external system. The Baha can be attached to a soft band which is worn a little like a head band. The sound is picked up by the Baha and transferred externally into the skull bones. Sound may not be quite as good this way, but it still provides an excellent alternative during a child's very important speech development years.

Baha has been available for 30 years and more than 70,000 people enjoy the benefits of better listening, simply because they have a Baha. It is a unique hearing system which can be tried before you buy it, which allows you to determine the benefits you will get.

There are Baha professionals in most major cities. To find someone near you visit cochlear.com clinic finder.

You Should Also Read:
Baha to combat deafness - what is it?
What is a Cochlear Implant?
History of Hearing Aids


Related Articles
Editor's Picks Articles
Top Ten Articles
Previous Features
Site Map





Content copyright © 2022 by Felicity Bleckly. All rights reserved.
This content was written by Felicity Bleckly. If you wish to use this content in any manner, you need written permission. Contact Felicity Bleckly for details.