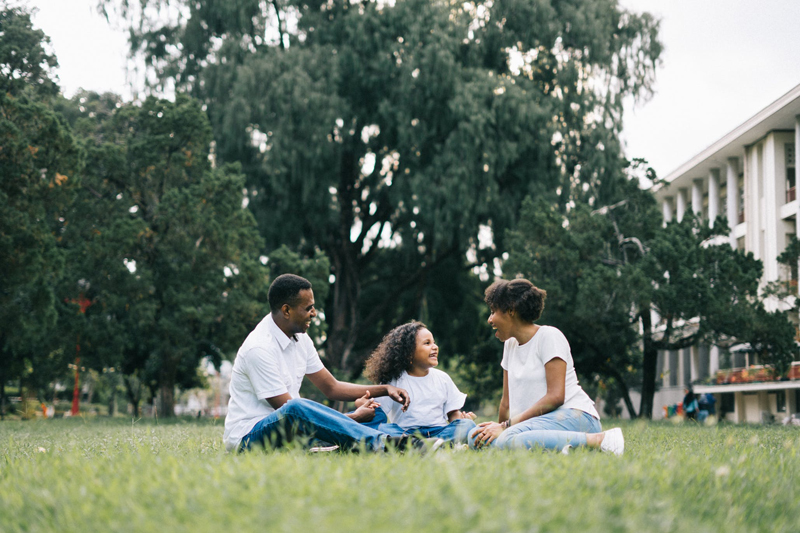 There has been discussions and even heated debates about Soul Food—the standard fare which graces many African American's dinner table—and how detrimental it has been to the African American community. How, it has contributed to the many ailments that plague us. Such as, high blood pressure, high cholesterol, diabetes, and obesity.

Is Soul Food killing us? Is it the only thing that we can attribute to our shortening life span? Or, are other things at play? I don't believe anyone can place the blame solely upon Soul Food for what is taking place in the area of health for many African Americans. Too many other factors are contributing to what ails us: poor nutrition, lack of exercise, poor healthcare, preventive healthcare, stress, unemployment, poverty, etcetera.

I think of my Grandparents and great-Grandparents and other ancestors. They lived pretty long and healthy lives. These are the ones that created the recipes for which so many of us love, and will fill restaurants to capacity just to get our full of. If anything is the culprit, it would be the copious amounts of consumption. Our too large of portions, and the fact that many people, unlike our ancestors, eat this fare on an almost every day occasion, and live less active lifestyles.

What I know is, Soul Food is not necessarily the kind of food that you eat; it is the manner in which the food is prepared. Soul Food is food that is prepared with love and comes from the soul of the chef that warrants pleasant smiles and satiated appetites from its diners, who understand the love that went into its preparation with the explicit intent to not only nourish the body, but also the soul.

I know for certain that my great grandmother and her parents before her did not eat the fanciful meals that we associate with Soul Food every day. They ate for longevity. They ate to stay nourished and strengthened to do the tasks that lie ahead of them. They did the best with what they were given. And when special occasions came, they would cook meals that they would not normally have had through the week or even months. As time went on, the classic fare would only be prepared on Sundays. Most of their weekly meals consisted of vegetables and stews. To have chicken or meat was a treat.

We are living in a time where our food is not like the food of the past. Have you not seen the ads and the petitions against genetically modified organisms (GMO)? It is like reading a sci-fi novel! A (GMO) is an organism whose genetic material has been altered using genetic engineering techniques. (Wikpedia) We have more foods that are pumped up with hormones and have been modified to stretch its normal shelf-life, with preservatives and dyes, and other chemicals. Foods have been enhanced to trigger our taste-buds, triggering sugar and salt cravings. Whereby, we have been addicted and do not know why or how.

As a culture, as with many other cultures, we celebrate with food. We identify with food. We show love through food. However, we can still celebrate the same way by altering the way in which we prepare our meals, and altering the way we think about and see food. Sometimes it is as simple as going back; going back to the days of our grandparents and great-grandparents. Eating for longevity. Eating what is necessary for strength and nutrition. Limiting our intakes of the higher Caloric foods for special occasions, or on Sunday suppers when we invite family and friends over.

All my life I struggled with weight issues. Food and I have had a secret war going on for some time. I finally learned that I was given some misinformation. And in finding this out, I began the task of unlearning all the bad information, and learning the right information, and what is good for me. Eating for longevity has taught me that I can't starve myself to release weight. That I have to eat to release the weight. That, if I ate certain combinations of food, and ate on a regular basis, my body would begin to reprogram itself correctly. When eating for longevity, I am not just eating for today, or to satisfy my hunger; I am eating to supply my body with the necessary tools and nutrients it needs to accomplish the tasks of each day I live. I am eating to protect my body for the changes that come with age. I am eating to prepare my body for pregnancy. I am eating to extend the years of my life, and to accomplish all that I need to accomplish in life.

What a revelation for me! I also realized that that is what my grandparents and great grandparents, and their parents before them had done. Our African American Culture lets us know of our slave past. It lets us know of our ancestors and the hardships that they endured. Food was an integral part of their life. They understood what was needed to sustain them through the grueling hours of work and in being under the hot sun and the conditions they were forced to adapt to. They made adjustments and did what they had to do. That included what they put into their bodies. They celebrated with food. They created recipes that grace the dinner tables of many generations this day. But they also ate for longevity; to sustain their strength and fortitude. To be able to live and endure another day.

I look at Soul Food in a totally new light. I see food from a whole other perspective. The war between food and I has been won! I won, but I won't lie and say there aren't some battles! That's where exercise comes in, and the knowledge that tomorrow is a new day.
You Should Also Read:
A Heart Matter...African-Americans and Heart Disease
Black Women and Obesity
The Mind and Body Connection


Related Articles
Editor's Picks Articles
Top Ten Articles
Previous Features
Site Map





Content copyright © 2022 by Ruthe McDonald. All rights reserved.
This content was written by Ruthe McDonald. If you wish to use this content in any manner, you need written permission. Contact Ruthe McDonald for details.