Caleb and Kate - Book Review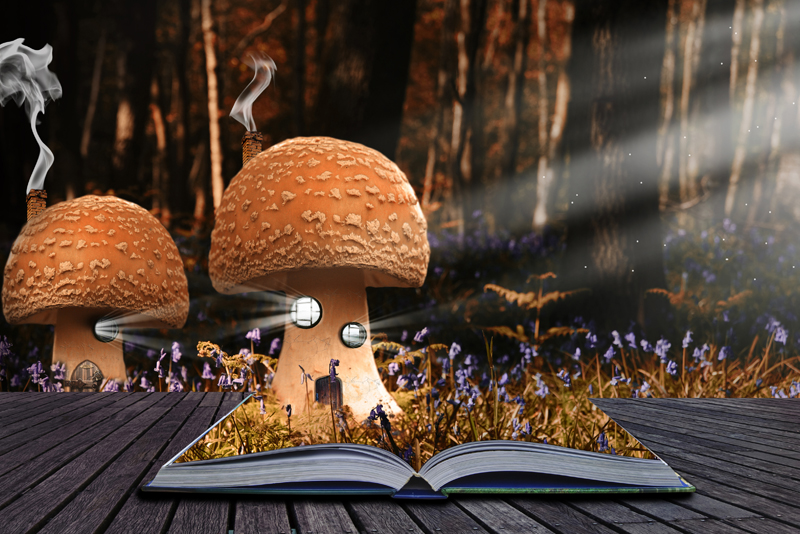 Caleb and Kate are a husband and wife who love each other very much but sometimes they quarrel and occasionally they use unkind words.
Caleb and Kate by William Steig
It seems like they don't appreciate each other as much as they used to or as much as they should.
One day they have a really big fight and each say some unkind things to one another.
Then Caleb stamps out of the house and walks deep into the forest. Caleb sat down to think, but after a while he forgot why he was mad, and instead started to think about how much he loved his wife.
He was tired from being so disagreeable and so he lay down in the forest for a short nap.
Unfortunately, while he was asleep a mean witch came and cast a spell on him.
She touched his finger and turned him into a dog. When he woke up he didn't know he was a dog, but when he returned home he saw how worried Kate was because her husband hadn't returned. She knew her husband loved her and she was so worried that something had happened because she knew her husband would come home to her if he could.
Kate didn't know the dog was Caleb, and although she was kind to the dog she continued to look for her husband. Through many months she still worried and looked for Caleb. Dogs came to the house and wanted to play with Caleb, but he wanted to remember he was a man so he didn't play with them very much. Caleb, the dog continued to stay with Kate and gave her comfort, but she really missed her husband.
One night some robbers tried to break into the house, but the dog wouldn't let them and so they attacked the dog. The dog was cut on the foot which was actually Caleb's finger that the witch had touched when she cast the spell. It released the spell and he turned back into Caleb. This really scared the robbers. Imagine seeing a dog turn into a man! They jumped out the window and escaped through the forest never to be seen again.
Caleb wanted to explain to Kate what had happened, but he wasn't quite sure. He just knew that he loved her, and he knew that she loved him because she had continued to look for him and worry about him when he was gone.
Caleb and Kate is a story that teaches forgiveness, gratitude and appreciation.
William Steig has written many other books. If you enjoy this one you might want to check out some of his other books:

• Abel's Island
• Amos and Boris
• Brave Irene

• Doctor De Soto

• Pete's a Pizza
• Grown-ups Get To Do All The Driving
Note: This book is from my personal collection of children's books.
Learn about Appreciation, Forgiveness and Kindness-


Related Articles
Editor's Picks Articles
Top Ten Articles
Previous Features
Site Map





Content copyright © 2022 by Launa Stout. All rights reserved.
This content was written by Launa Stout. If you wish to use this content in any manner, you need written permission. Contact Launa Stout for details.