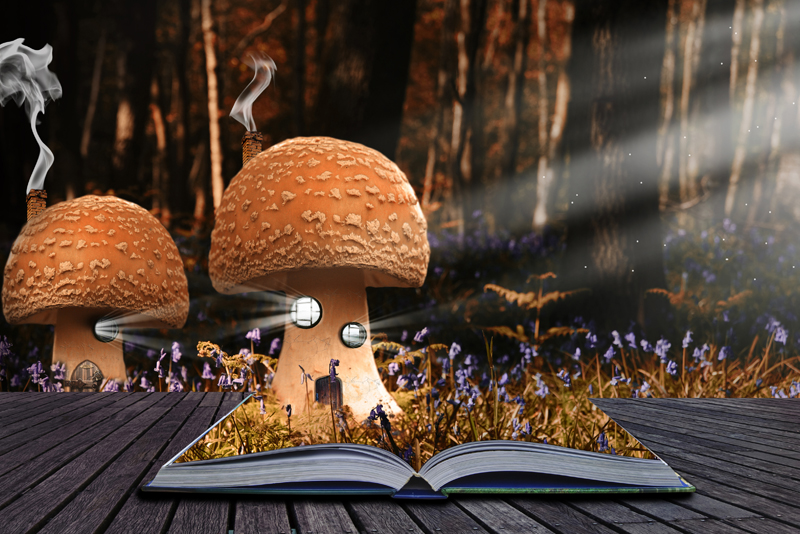 "Reading is So Delicious", the theme of a local libraries summer program.

When I was growing up we might sometimes dare to sneak a small pack of licorice or a stick of gum into the library hoping not to get caught. Now it seems that gone are the days of sitting quietly in the library while the librarian puts her finger to her lips and says "shhh". Library time is much more interactive.

Check out your local library to see what they have cooked up for fun summer activities….

This "Reading is So Delicious" theme opens up the library to teach and encourage kids with healthy eating activities. Some of the activities that were specifically food related were:

• Guacamole Party – learn to make your own guacamole. It's fun to smash the avocados and learn about the healthy fats in avocados.

• Milky Madness – in the chemistry kitchen activity kids learn how milk can be changed to butter, curds and even art.

• Kitchen Concoctions – create a one-of-kind recipe book. Make self-hardening clay, pigments and other art materials from everyday items.

• The Little Red Hen Makes a Pizza –make pizza dough, then pile high with veggies to eat in class.

• My Sandwich Can Save The World - Eating healthy can be fun. Kids may already be eating nutritious foods and not realize it. Learn about nutrition while making a sunflower butter and apple sandwich.

• Cucumber, Watermelon and Mint Salad- Is it a fruit or vegetable salad? Learn the difference between fruits and vegetables while making this salad. Learn how to read and use a recipe.

• Jazzy Desserts – Reading is SO delicious! Jazz up a plain white dessert plate with some hand painted food motifs or decoupage techniques. Make a simple dessert too!

• Summer lunch at the library- free lunches provided for kids 18 and under from their local school district Foods & Nutrition program

• Marshmallow structures – build yummy buildings with toothpicks and marshmallows. (this one might not be so healthy but sure seems like it would be fun)

• Summer Art and Snacks – a great time to learn how to make your own healthy lunch and make an illustrated lunch bag.

• Yoga and a Smoothie at the library. Learn beginning yoga moves then make and enjoy a health smoothie.

• Munch- Munch- Munch – Delicious – cooking 101 for bookworms. Take a delicious adventure and nibble their way through history and science.

• A Taste of History – learn about Wonder Bread and Campbell Soup and learn what goes on behind the foods we eat.

Go to your library to see what is happening. Check out some books and sample some treats.




Related Articles
Editor's Picks Articles
Top Ten Articles
Previous Features
Site Map





Content copyright © 2022 by Launa Stout. All rights reserved.
This content was written by Launa Stout. If you wish to use this content in any manner, you need written permission. Contact Launa Stout for details.