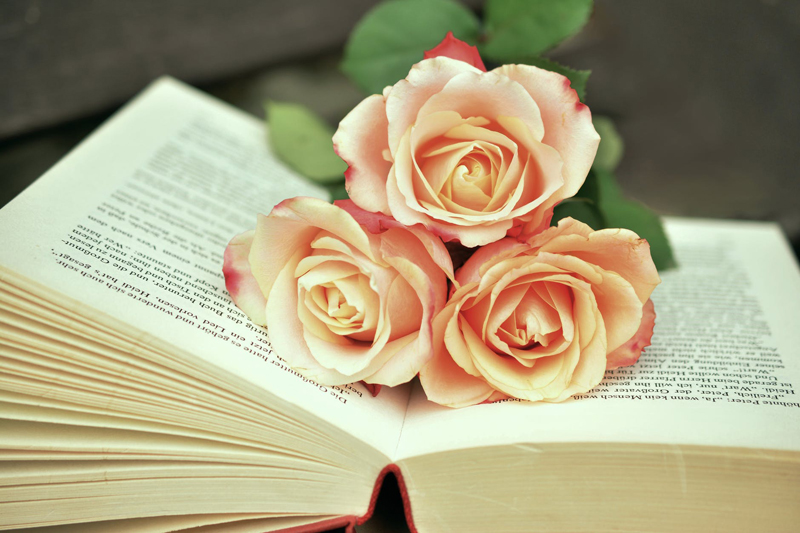 I used to think of book categories in very simple terms: fiction, nonfiction, romance, sci-fi, history, etc. Perhaps that is why book purchases were sometimes disappointing. When I typically think of a "romance" novel, my thoughts dash off to Barbara Cortland or Harlequin romances. They are flowery, predictable, and often full of lustful innuendo. Truly, not something I enjoy. Something I've learned since becoming an editor is that there are, in fact, several categories within categories. Romance novels can be quite enjoyable.

So, what is contemporary romantic suspense? Generally, a novel is considered contemporary when the setting for the time period is after World War II. Romantic Suspense melds the two genres of mystery and romance equally together. A simplified explanation; therefore, is a novel that is set after WW II whose plot centers around a mystery and involves romance for the protagonist. With Christian contemporary romantic fiction, there is also a biblical lesson to be learned. Whew! That's a lot going on for one little book.

Christy award winner, DiAnn Mills has more than 40 books in print and has sold over 1.5 million copies. Pursuit of Justice, a contemporary romantic suspense novel will make the third in the Call of Duty series. Mills is able to blend the romance and mystery genres together without being predictable. More importantly, she is able to get across a Christian message without sounding trite, condescending, or elementary. Her characters are well developed, and the plot will keep you guessing until the end.

Bella Jordan, FBI agent, is sent to West Texas to work a murder case. Chief suspect, Carr Sullivan, has a past that includes violent rages. The bodies were found on his land. While facing the demons of her past, Bella weeds through the evidence that points to Carr until she finds the truth. In the process, her hardened heart opens to find God, love, and her long lost family. The novel offers a story of redemption, trust, love, and forgiveness.

Recently released, look for it in your local bookstore or at online retailers such as www.amazon.com. If you know someone who enjoys secular writers such as Nora Roberts, this would make a great Christmas or birthday gift.

Disclaimer: This novel was provided by the publisher in exchange of a fair review






Related Articles
Editor's Picks Articles
Top Ten Articles
Previous Features
Site Map





Content copyright © 2023 by Lyn Sedmina. All rights reserved.
This content was written by Lyn Sedmina. If you wish to use this content in any manner, you need written permission. Contact Lyn Sedmina for details.