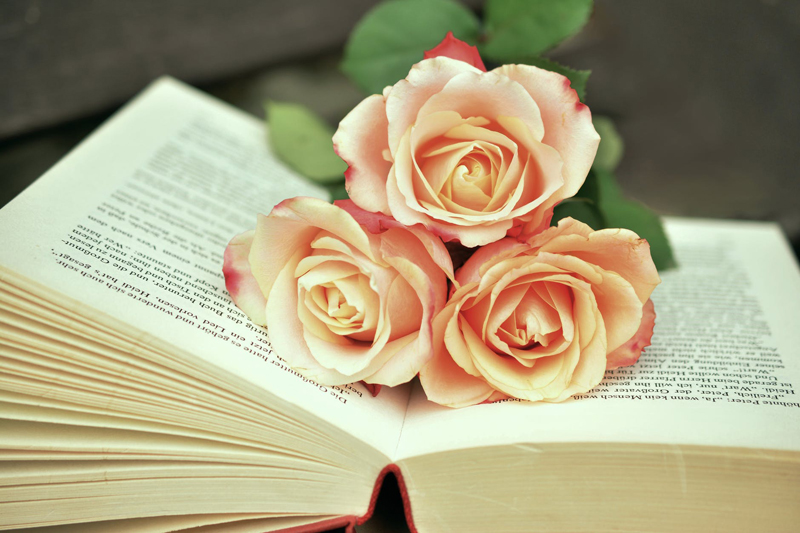 Biography, autobiography and modern day issues.
All Over but the Shoutin´


National bestseller, New York Times Notable Book of the Year, Pulitzer Prize winning author, Rick Bragg´s memoir of growing up in the dirt-poor South. You´ll laugh, you´ll cry, and you´ll learn a lot, especially about southern religion in the ´50s. Hard to put down. Totally mesmerizing.
Author Interview with Matt Baglio


The Rite, starring Anthony Hopkins, was recently released in theaters. It is based on Matt Baglio's book. Check out my interview with the author.
Author Interview--April Alisa Marquette

Behind the Personality Book Review


A review of the life of Florence Littauer, author of Personality Plus.
Blind Hope


You don't have to be a dog lover to appreciate the story of an abused dog and her rescuer. Or, is it the other way around? As in the case of Laurie Sacher, sometimes, our furry friends can actually rescue us. See how God spoke to Sacher by using a helpless dog to teach a valuable lesson.
Blue Like Jazz Movie Review


What happens when a youth who feels the church has failed him is exposed to radical non-Christian ideas? Does it make for a good movie?
Discerning What You're Reading


You've found a book that promises to be an interesting read. The authors quote several experts. How do you know if these so-called experts can be trusted? What should you look for? Is there any way to know if the book veers from a traditional, Christian outlook and biblical Chiristianity?
Embracing Obscurity


Pride is one of the seven deadly sins, but human nature makes it hard to be humble. What if we all start to strive to take a step back and do the right thing regardless of whether or not we are noticed?
Fear To Freedom


Fear To Freedom will provide inspiration to anyone who suffers from fear. Rosemary Trible's example will show you how to rely on God when times are tough.
From The Cauldron to the Cross


A sudden traumatic event in the life of a young woman leads her to convert to Christianity and leave behind her Wiccan practices. Join her on her journey to freedom in Christ.
Heaven Is For Real


Do you believe it is possible to meet God in a blink of an eye, and then be returned to your body? Follow the out of body experience of four year old Colton Burpo.
How to Pick Up A Stripper


Is God's work too dirty for you?
Interview with Isabel Anders


Isabel Anders, author of multiple books including Becoming Flame and Soul Moments, transforms Jane Marple, a beloved Agatha Christie character, into an example of Christian stewardship. Join me as Isabel explains how she became interested in using Marple as an model for Christian living.
Margin


Does your life include margin? Are you over-stressed, over-mortgaged, over-worked, and overdrawn physically and emotionally? Read Dr. Richard Swenson's prescription for putting this necessary element back into your lifestyle. This book is a lifelong dose of Margin under the care of a specialist.
One


If you are looking for an journal for the new year, consider this book that is offered at your local Starbucks.
One Simple Act


Recently, God's Guest List by #1 selling NY Times author, Debbie Macomber, was reviewed. Having loved it, I purchased the first of her Christian books. One Simple Act will inspire you to give of your time and heart.
Parent's Guide to Facebook


This book is an invaluable tool for parents who want to ensure their children's online safety. Despite the fact that we use Facebook regularly and thought we knew everything, we were able to glean some useful information.
Personality Plus


Do some people FRUSTRATE you to no end? Ever wonder why you naturally are drawn to certain people while others repel you? Personality Plus presents a fun quiz that will lead you to your personality type and help you to understand others.
Prayers for Married Couples


Blessings and Prayers for Married Couples presents prayers, quotes and stories that will help to strengthen your marriage. It is a refreshing poetic approach to a couples' Bible Study/devotional that will help you reflect on your marriage vows.
Princess - More Tears To Cry Book Review


What goes through your mind when you see a women in a hijab or abiya? Whether you admit it or not, you probably have an opinion...an opinion which may be part stereo type. If you want to better understand women in Islamic society, pick up a copy of Jean Sasson's book.
Pursuing Hope: A Journey from Sorrow to Triumph


What does it take to forgive? Journey along with one man as he overcomes the lasting effects of an abusive childhood.
Seedling--The Youngest Years


The story of Jessica Jana's life is so well narrated, you will be squirming along with her as she tells of the bugs in her boots in the cotton fields. Settle in with a glass of lemonade and enjoy the unique and quirky lessons to be learned from her childhood story.
Soul Moments


In her characteristic style, Isabel Anders uses moments from day-to-day life to show us the beauty of life and God's handiwork.
Sowing


Is it possible to overcome carnal abuse? Would you turn from God or run towards Him?
Swimming Solo


If you will ever face the prospect of deciding to care for a loved one or to place them into a skilled nursing facility, I would highly recommend Swimming Solo. Susan Rava's poignant telling of the decline of both of her in-laws and own parents will have you laughing and reaching for tissues.
Tea With Patsy Clairmont


The elegant art of tea provides warm memories and chances for uplifting fellowship. Patsy Clairmont regales readers with stories from tea time adventures. Patsy shows the reader that, just as cracked tea pots can be mended and used, God finds ways to fill those of us who deem ourselves unworthy.
The Christian Atheist Book Review


Is it possible to be both Christian and atheist? What does the term, Christian atheism, mean?
The Genesis One Code


Man has long been perplexed by the dating of biblical events and the dating of scientific events. Are they at odds with one another?
The Pope Who Quit


Popes are Popes for life, right? Would it surprise you to learn there once was a pope who quit?
The Power of Words


Words are powerful. They can build you up or tear you down.
The Rite


Strange voices, uncharacteristic actions....is it a psychological disorder or a demonic possession? The Rite explores the world of exorcism and will open your eyes as it dispels Hollywood myths.
The Year of the Cicadas


What do you do when your whole world is turned upside down? Find out how one woman was able to find her voice as God led her through unimaginable tragedy.
Under the Overpass


Feeling God's pull to step out and live their faith, two young men drop out of college and leave the comforts of home behind to minister to the homeless.
Unsqueezed


Body image affects all women at one time or another. Who hasn't worried about jiggling body parts or how we look in a certain outfit? Why does it matter? How should we view ourselves? What did God say?
Warrior Princess


There are those in life who are always positive. Princess Kasune Zulu takes that to a new extreme. Rather than succumb quietly to AIDS, she became an outspoken advocate. Now an associate pastor, always a remarkable woman. You will be amazed at her story and will learn a lot.
What I Learned While Destroying A Church


A concise leadership lesson from a prominent pastor.
Editor's Picks Articles
Top Ten Articles
Previous Features
Site Map
Content copyright © 2018 by . All rights reserved.
This content was written by . If you wish to use this content in any manner, you need written permission.
Contact Lyn Sedmina for details.