The Kitáb-i-Aqdas - A Summary of Bahá'í Laws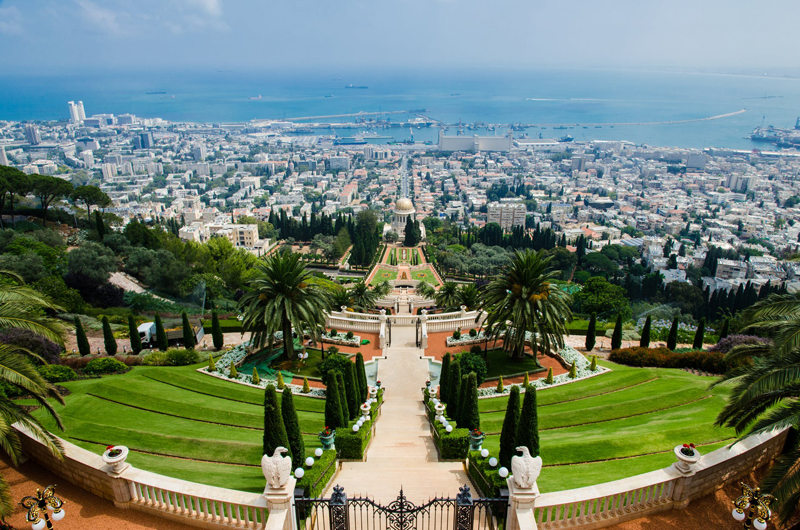 In the Kitáb-i-Aqdas, [The Book of Laws,] Bahá'u'lláh, the Prophet/Founder of the Bahá'í Faith, provides an amazing summary of His teachings. I like to think of this terse outline of His revelation as a sort of core dump of everything He thought important to reiterate. It is essentially one long list of subject headings, about which further explanation must be found in other texts revealed previously.

In The Book of Laws, "Bahá'u'lláh:
- prescribed obligatory prayers
- designated the time and period of fasting
- prohibited congregational prayer except for the dead
- set the direction to face during obligatory prayer
- instituted the Huququ'lláh (Right of God), a specific form of religious tax
- formulated the law of inheritance
- ordained the institution of the Mashriqu'l-Adhkar, the seat of community administration, the first instance in human history defined by the Prophet Himself
- established the Nineteen Day Feast, festivals, holy days and the Intercalary Days
- abolished the institution of priesthood
- prohibited slavery, asceticism, mendicancy, monasticism, penance, the use of pulpits and the kissing of hands
- prescribed monogamy
- condemned cruelty to animals, idleness and sloth, backbiting and calumny
- censured divorce
- prohibited gambling, the use of opium, wine and other intoxicants
- specified the punishments for murder, arson, adultery and theft
- stressed the importance of marriage and laid down its essential conditions
- imposed the obligation of engaging in some trade or profession, exalting such occupation when done in the spirit of service to the rank of worship
- emphasized the necessity of providing the means for the education of children
- laid upon every person the duty of writing a testament and of strict obedience to one's government."

Apart from these provisions Bahá'u'lláh reminds His followers that He has "exhorted them repeatedly to consort with amity and concord and without discrimination with the adherents of all religions." He warns them to "guard against fanaticism, sedition, pride, dispute and contention." He stresses "immaculate cleanliness, strict truthfulness, spotless chastity, trustworthiness, hospitality, fidelity, courtesy, forbearance, justice and fairness in all their dealings. His followers are counseled on the importance of unity, that they must be "even as the fingers of one hand and the limbs of one body." - from the introduction to The Kitab-i-Aqdas, p. 14

There is little or no explanation or discussion of any of these topics in this book, nor are they grouped in any particular order. Shoghi Effendi, Bahá'u'lláh's great-grandson, translated the text into precise Oxford English and added paragraphing, footnotes to further information in other texts, and answers to specific questions, in the end notes.

There are more than 100 volumes of Bahá'u'lláh's writings translated into English, including essays, letters, answers to questions, prayers, meditations and laws. In fact, His teachings have been translated into about 2000 languages to date, so that information on the Bahá'í Faith is accessible to just about everyone on the planet. Further, there are thousands of letters and speeches made by His son and appointed interpreter, 'Abdu'l-Bahá, which expound and clarify the teachings.

To process and understand the Kitáb-i-Aqdas, it is essential to have these other resources that expand upon the topics. Many of these books are available in on-line resource libraries, searchable at no charge. They are also being released in free electronic formats from BahaiBookstore.com, and are part of the free Ocean Religious Resource Library. Links to both are under Web Resources in the Subjects side bar of Bahai.BellaOnline.com home page.

I am not affiliated with the publishers, and the book was my own purchase.
You Should Also Read:
What Bahá'u'lláh Taught
What is a Manifestation of God?
The Eternal Covenant


Related Articles
Editor's Picks Articles
Top Ten Articles
Previous Features
Site Map





Content copyright © 2023 by Cheryll Schuette. All rights reserved.
This content was written by Cheryll Schuette. If you wish to use this content in any manner, you need written permission. Contact Cheryll Schuette for details.