What is a Manifestation of God?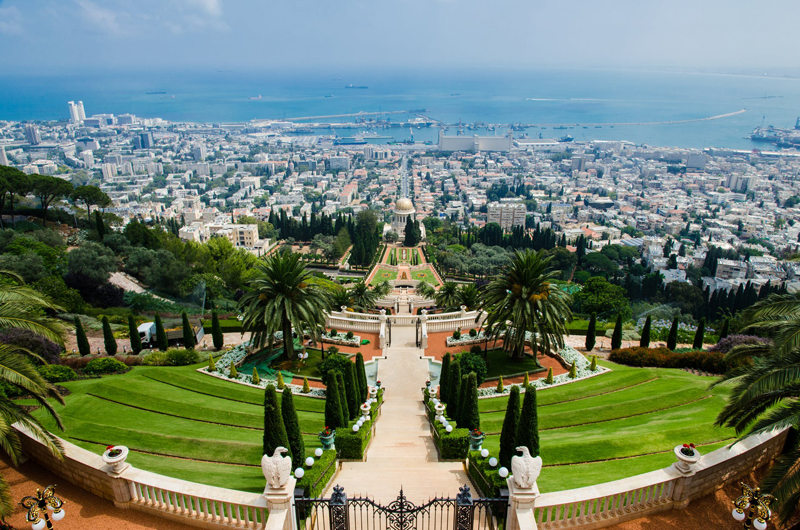 The title Manifestation of God, when capitalized, is used in the Bahá'í writings to refer to Those divinely inspired Leaders who founded the world's great religions. A common title for Them is Prophet.

Bahá'ís do not consider Bahá'u'lláh a prophet because Muhammad was the last of the Prophetic Cycle, Whose purpose was to prepare mankind for this Day, the beginning of a new cycle of maturity. It has been described similarly in most religions as that day whereon God's Kingdom will be on Earth as it is in Heaven. Bahá'u'lláh ushers in a new cycle of human growth and civilization, though He is not the last of God's Messengers to come from the beginning that hath no beginning to the end that hath no end.

Bahá'u'lláh describes His use of the term this way, "The door of the knowledge of the Ancient Being [God] hath ever been, and will continue forever to be, closed in the face of men. No man's understanding shall ever gain access unto His holy court. As a token of His mercy, however, and as a proof of His loving-kindness, He hath manifested unto men the Day Stars of His divine guidance, the Symbols of His divine unity, and hath ordained the knowledge of these sanctified Beings to be identical with the knowledge of His own Self. Whoso recognizeth them hath recognized God. Whoso hearkeneth to their call, hath hearkened to the Voice of God, and whoso testifieth to the truth of their Revelation, hath testified to the truth of God Himself. Whoso turneth away from them, hath turned away from God, and whoso disbelieveth in them, hath disbelieved in God. Every one of them is the Way of God that connected this world with the realms above, and the Standard of His Truth unto every one in the kingdoms of earth and heaven. They are the Manifestations of God amidst men, the evidence of His Truth and signs of His glory." - Gleanings from the Writings of Bahá'u'lláh, XXI, pp. 49-50

Who are we talking about here? Those sanctified Messengers of God throughout history, some of Whose names have been recorded: Adam, Abraham, Moses, Krishna, Zoroaster, Christ, Buddha, Muhammad, The Báb, Bahá'u'lláh. And there were more before and will be more into the future. They have appeared every 600 to 1000 years in the past, and Bahá'ís expect another not sooner than 1000 years from when Bahá'u'lláh declared His mission in 1863.

To be a Christian, one accepted Moses, Abraham and Adam. Followers of Muhammad, recognize the Prophethood of Christ and Moses, Abraham and Adam. In fact, there is more written of Them in the Qur'an than in the Christian Bible. To be a follower of the teachings of Bahá'u'lláh, I not only accept and revere these Judeo-Christian Prophets, but also Krishna, Buddha, and Zoroaster--because They are part of an unbroken line of contact, love and guidance from God to humankind.

Thus, I do not have to fear or compete with followers of these Manifestations of God's love, nor do I need to struggle to fit into only one definition of religion while rejecting any others, for I believe these apparent differences are temporal variations on a single theme: there is only one Religion on Planet Earth, but with many chapters in Its Book, many Teachers in Its School.

We are all children of the same Creator, loved equally, designed in that spiritual Image, capable of flawed judgment and great evil if we choose to disobey, but also of unparalleled excellence and morality when we follow the core teachings. Labels are not what's important; hearts are.

You Should Also Read:
Progressive Revelation - All Religions are One
Who is God?
The Purpose of Creation


Related Articles
Editor's Picks Articles
Top Ten Articles
Previous Features
Site Map





Content copyright © 2023 by Cheryll Schuette. All rights reserved.
This content was written by Cheryll Schuette. If you wish to use this content in any manner, you need written permission. Contact Cheryll Schuette for details.