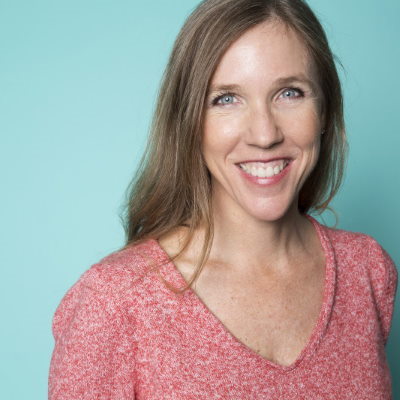 Who doesn't love a yummy hummus dip? Not only is it easy to make in your RV, but it's a simple dish to prepare for your next RV potluck. While hummus made with chickpeas –also known as garbanzo beans– is already bursting with nutrition and flavor, I recently discovered a way to make it even better—by sprouting the chickpeas first! Not only does sprouting increase the nutritional value of your chickpeas, it makes them much easier to digest as well.
For years I was intimidated by the idea of sprouting. It seemed like a whole new science to learn. However, lately I've been coming across more information about the health benefits of sprouts, so I decided to take a chance on some chickpeas. The best thing about this recipe is that you need no special equipment, just a little patience as you won't be able to make the make the hummus for about three days from when you start the sprouting process.
What you'll need to begin:


2 cups dried chickpeas

A large colander

A large bowl

A large towel

STEP ONE: Put the dried chickpeas into your bowl and cover them with water. Cover them with your towel and let them soak overnight. The following morning (day 2), rinse your chickpeas and transfer them to the colander.
Put the colander in the bowl to catch any extra water draining and cover the colander with your towel. Rinse the chickpeas two or three times during the day. On day 3, continue to rinse your chickpeas several times per day. By now, you should notice all the tiny sprouts showing up. Usually by day 3 your sprouts are long enough to be ready for cooking. If not, give them an extra day.
STEP TWO: The next step is to cook your chickpeas. Give them one more good rinse and then pour them into a pot. Pour enough water on top of the chickpeas so that there is at least one inch above them. Put them on medium-high heat on the stove and allow them to boil. Turn down the heat to simmer, and allow the chickpeas to simmer for about 45-60 minutes. Once your chickpeas are done, rinse them in cold water. It's time to turn them into hummus!
STEP THREE: It's hummus creation time.
Recipe:


2 cups cooked, sprouted chickpeas

¼ cup water

¼ teaspoon salt

1 ½ Tablespoons tahini

4 Tablespoons olive oil

2 cloves garlic, minced

3 Tablespoons lemon juice

Combine all ingredients in the blender and whirl away until you get a creamy, delicious hummus!


Related Articles
Editor's Picks Articles
Top Ten Articles
Previous Features
Site Map





Content copyright © 2023 by Erin Lehn Floresca. All rights reserved.
This content was written by Erin Lehn Floresca. If you wish to use this content in any manner, you need written permission. Contact Erin Lehn for details.