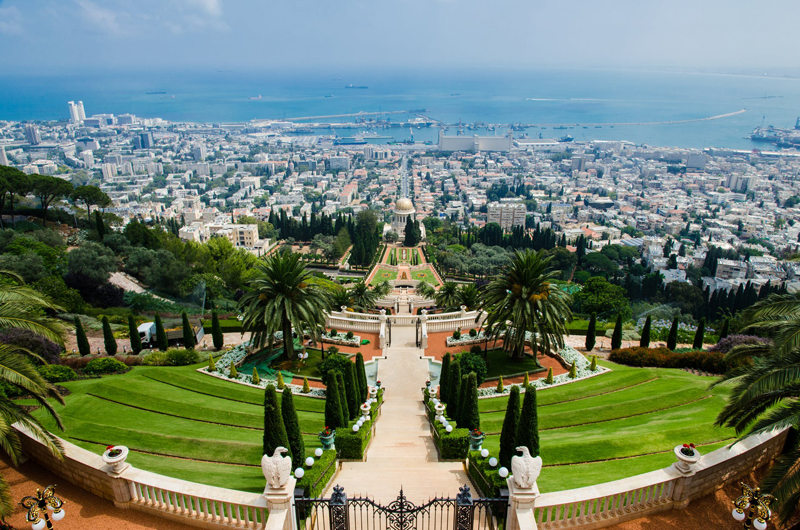 Joy and happiness would seem to be the number one selling point for everything from love to sports teams, clothing to makeup, politics to automobiles, and on and on. People seem to respond eagerly to any promised happiness, while searching for the perfect shortcut to joy.

However, they are actually two different things. Happiness is transitory and can be superficial, often based upon material things, whereas joy is a fundamental state underlying every other emotion. For me, joy stems from gratitude for being alive and having found a spirit path that works for me. What happens to me on any given day becomes less important when viewed from that perspective.

For Bahá'ís, this material world is not the true human reality. Their faith teaches that mankind is basically spirit, associated for a time with a physical body and living in a physical dimension. Life on Earth is a temporary learning experience, where virtues necessary for eternal life can be developed. Spirit is the reality--not Earth, nor riches, nor fame, nor finding the perfect mate or the best fitting little black dress.

"The divine messengers come to bring joy to this earth, for this is the planet of tribulation and torment and the mission of the great masters is to turn men away from these anxieties and to infuse life with infinite joy. When the divine message is understood, all troubles will vanish. Shadows disappear when the universal lamp is lighted, for whosoever becomes illumined thereby no longer knows grief; he realizes that his stay on this planet is temporary and that life is eternal." - 'Abdu'l-Bahá, Divine Philosophy, p. 69

So, one of the best ways to find joy is to develop a relationship with God so that you can feel God's love. Children who feel loved face challenges better because they have confidence in a parent who is there for them, no matter what. Every member of the human race is a child of God, all brothers and sisters in the same family. Realizing that brings joy.

"The greatest gift of man is universal love--that magnet which renders existence eternal. It attracts realities and diffuses life with infinite joy. If this love penetrate the heart of man, all the forces of the universe will be realized in him, for it is a divine power which transports him to a divine station and he will make no progress until he is illumined thereby. Strive to...make your hearts greater centers of attraction and to create new ideals and relationships." How? "First of all, be ready to sacrifice your lives for one another, to prefer the general well-being to your personal well-being. Create relationships that nothing can shake; form an assembly that nothing can break up; have a mind that never ceases acquiring riches that nothing can destroy." - 'Abdu'l-Bahá, Divine Philosophy, p. 111

The key is that, "God has given man a heart and the heart must have some attachment..." and "...nothing is completely worthy of our heart's devotion save reality, for all else is destined to perish. Therefore the heart is never at rest and never finds real joy and happiness until it attaches itself to the eternal...Man must attach himself to an infinite reality, so that his glory, his joy, and his progress may be infinite. Only the spirit is real; everything else is as shadow. All bodies are disintegrated in the end; only reality subsists. All physical perfections come to an end; but the divine virtues are infinite." - 'Abdu'l-Bahá, Divine Philosophy, p. 136

And when I get to fussing about things not going my way, it helps me to remember this promise: "Sorrow not if, in these days and on this earthly plane, things contrary to your wishes have been ordained and manifested by God, for days of blissful joy, of heavenly delight, are assuredly in store for you. Worlds, holy and spiritually glorious, will be unveiled to your eyes. You are destined by Him, in this world and hereafter, to partake of their benefits, to share in their joys, and to obtain a portion of their sustaining grace. To each and every one of them you will, no doubt, attain." - Gleanings from the Writings of Baha'u'llah, p. 329
You Should Also Read:
The Purpose of Religion
Be Happy - Serve
Peace and Tranquility


Related Articles
Editor's Picks Articles
Top Ten Articles
Previous Features
Site Map





Content copyright © 2022 by Cheryll Schuette. All rights reserved.
This content was written by Cheryll Schuette. If you wish to use this content in any manner, you need written permission. Contact Cheryll Schuette for details.