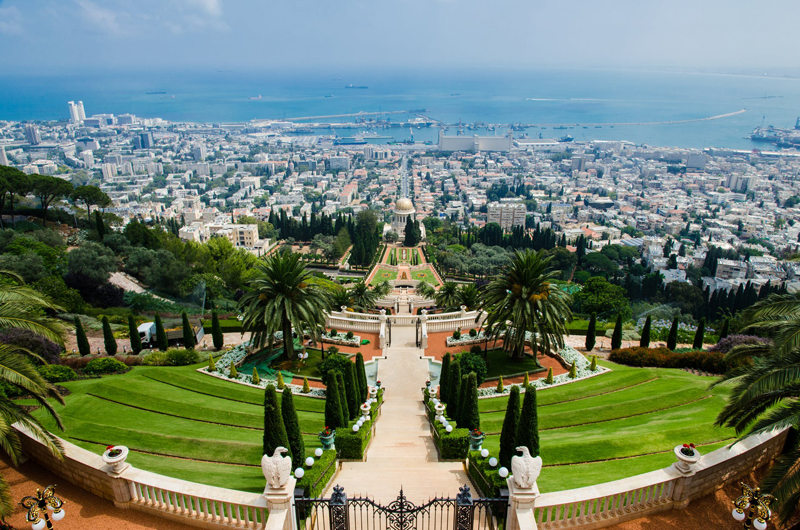 I like helping, being of service to others--whether people, animals, the environment, even plants. (I have been known to stealth water poor wilting philodendrons in other people's offices!) Even as a child, it was more fun to hand my mother the clothespins as she hung up wash on the line, than it was to play with my toys.

My understanding of the tenets of Bahá'í Faith reassures me that I'm not misdirected in using service as a road to personal happiness. Not only is humble servitude considered the highest spiritual goal of the individual, but also, work done in the spirit of service is equated to worship of God.

Humanity is not, as a species, solitary by nature. Evolutionary survival required closely knit compassionate groups--and not rugged individuals--in order to thrive over time. Families, neighborhoods, businesses, and nations that are fragmented and dysfunctional, that have cultures of everyone for themselves first, do not last long. "Some of the creatures of existence can live solitary and alone. A tree, for instance, may live without the assistance and cooperation of others. Some animals are isolated and lead a separate existence away from their kind. But this is impossible for man. In his life and being, cooperation and association are essential. Through association and meeting we find happiness and development, individual and collective." 'Abdu'l-Bahá, Promulgation of Universal Peace, p. 35

Further, the most successful of cultures are ones that prize altruistic goals, that take care of both the very old and the very young, that value creativity and responsibility, and above all, recognize importance of both community and individual health. "The supreme need of humanity is cooperation and reciprocity. The stronger the ties of fellowship and solidarity amongst men, the greater will be the power of constructiveness and accomplishment in all the planes of human activity." ibid, p. 338

2400 years ago Aristotle argued that happiness lay in maximizing one's personal excellence--or virtue--and in using that virtue in the service of one's community. His predecessor, Aristippus, argued that happiness arose from maximizing pleasure and minimizing pain. Not so long ago, Michael Steger [at that time, director of the Laboratory for the Study of Meaning and Quality of Life, University of Louisville, Kentucky, USA] set out to assess whether either philosopher was right.

He and his collaborators asked college students to complete daily logs that indicated whether they had engaged in virtue-building activities (like writing down their goals or volunteering) or pleasure-seeking activities (like using drugs or alcohol, or going for a walk). They also filled in daily questionnaires designed to indicate how happy they were.

The findings, published in the Journal of Research in Personality, (vol 42, p22) seem to support Aristotle's argument: the more virtue-building activities people engaged in, the happier they said they were both on the day in question and on the following day. Even more surprising: there appeared to be no relationship between happiness and pleasure-seeking!

For me, I this isn't an either/or proposition. Combining service and pleasure seeking would seem the best of both worlds, LOL. Taking a walk with a friend, helping my grandson master pie baking, knitting a scarf for someone's birthday gift--all of these could be considered either service or pleasure seeking for me. Cleaning the bathroom is probably not so high on my list of fun things, however, though I did once have an Aunt for whom cleaning ranked high in her pleasure spectrum.

Isn't it wonderful that life provides so many pathways to happiness?


You Should Also Read:
Creativity
Perks of Bahá'í Community Life
Friendship


Related Articles
Editor's Picks Articles
Top Ten Articles
Previous Features
Site Map





Content copyright © 2023 by Cheryll Schuette. All rights reserved.
This content was written by Cheryll Schuette. If you wish to use this content in any manner, you need written permission. Contact Cheryll Schuette for details.