How Bahá'ís Find Peace and Tranquility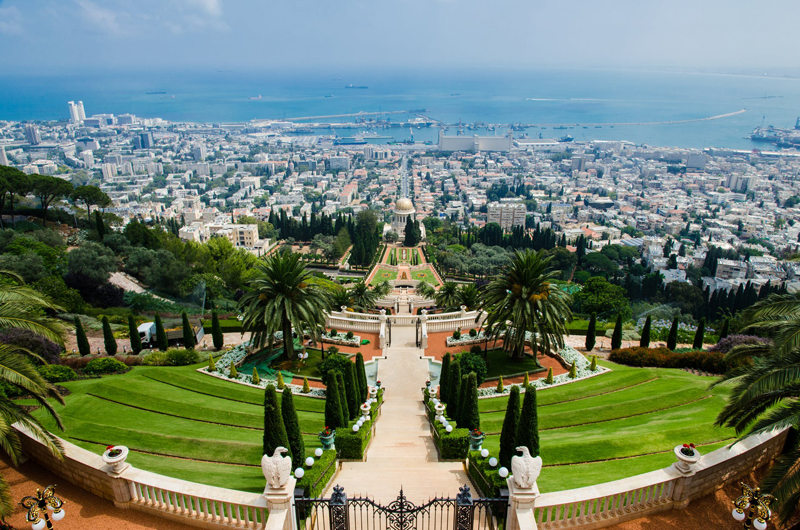 The pause for Winter holidays should provide a welcome island of calm in a year's worth of excitement and troubles. It should leave us recharged and invigorated, ready to begin a new year. If that happened in 2012, I missed it!

The recent election year has shown conclusively that diversity of opinions and ignorance of factions do not allow one breath of tranquility to world governments trying to adjust internal conditions and improve foreign relations, let alone to families or business management. The manic urgency of both political and economic marketing have left us all so strung out that the anxiety thus created for profit has boiled over into End-of-the-World nightmares.

Religion has always addressed the problem of anxious stress as well as the process of creating peaceful ease. "If thou art seeking after spiritual tranquility, turn thy face at all times toward the Kingdom.... If thou art desiring divine joy, free thyself from the bands of attachment...." because, "Undoubtedly, when a soul engages in commemoration of the True One, he will naturally feel the rest of soul and tranquility of heart." - Tablets of 'Abdu'l-Bahá v3, p. 557 and p. 547

The Bahá'í Faith, like all the chapters of religion previously, teaches that life will never be free of tests, but fear and worry can be mitigated. "For any soul who walketh in the path of guidance, there is no doubt he shall endure hardships. Consider thou their Highness the Apostles; likewise the Assembly of Christians, who were sanctified souls; what calamities and persecutions hailed them in the Cause during the first and second century and even up to the third century!

"Look thou around the world of existence: A little worldly transaction cannot be brought about except through surmounting many an obstacle. How much more important are the objects of the Supreme World! Certainly there existeth troubles, trials, afflictions, persecution, censure and contempt...But the end of all these is bliss, overflowing joy, everlasting exultation, happiness and supreme contentment. It is eternal life, never ending glory, a lordly gift and divine sovereignty!" - ibid, p. 547

It is an age-old promise. "Therefore, enter thou completely into this divine Kingdom; that is, acquire heavenly bliss and beatitude and turn thy face to the Luminous Realm, so that the hurtful powers may be dispersed at once, eternal felicity, composure and tranquility become realized, the heart find glad-tidings, the soul, peace, and even the body, grace and beauty." - ibid, p. 552

Bahá'ís, ever practical, look to specific activities that can achieve such peace: "If thou seekest after a work which is brighter and more attractive, sweeter and more delightful...Forget thou entirely the ease, tranquility, composure and living of this transitory world and occupy thyself with the well-being and service of the human world and conduct thyself in accord with the advice and exhortations of God." - ibid, p. 658

What "advice and exhortations" would that be? To develop personally all the virtues mentioned in previous religious dispensations, plus those specific to this day and age, such as, eliminating all forms of prejudice, recognizing the of equality of women and men, guaranteeing education and opportunity for all children, harmonizing science and religion, and unifying the planetary population into one human family.

However, no matter how lofty the goal, I can't make progress alone. Especially when I'm tired, overburdened with unrealistic to-do lists, and unwilling to ask for help--divine or otherwise. To succeed, I must begin with calm, grateful optimism--which can only come from communion with the Divine, given how good I am at fussing over every little thing. For me, prayer and meditation help create that state.
You Should Also Read:
How to Ask for Divine Assistance
Steps to Peace - Virtues
Feed the Soul, Change the World


Related Articles
Editor's Picks Articles
Top Ten Articles
Previous Features
Site Map





Content copyright © 2022 by Cheryll Schuette. All rights reserved.
This content was written by Cheryll Schuette. If you wish to use this content in any manner, you need written permission. Contact Cheryll Schuette for details.