An RV Trip to Pasadena, California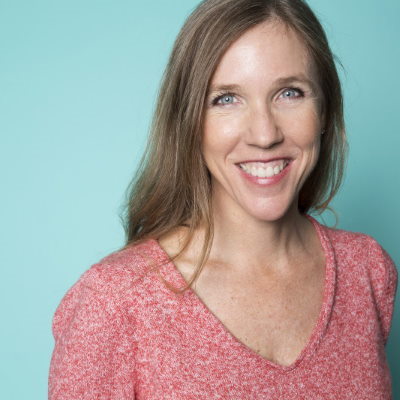 I'll admit. Before I spent time in Pasadena, California, I rarely gave the city a thought. Sure, I knew that the jolly Rose Bowl parade took place there every year that corresponded with some massive sporting event, but other than that, I was clueless about what Pasadena has to offer.
Turns out, it has plenty. When we stayed in East L.A. for a month this past winter, we discovered that the best place for us to do our errands and grocery shopping was Pasadena. This thriving miniature metropolis, located about 10 miles northeast of downtown L.A. has everything we could ask for in a community--and then some.
To begin with, Pasadena is home to the original
Trader Joe's
store on Arroyo Parkway which opened in 1967, and is still in operation today. It was one of the two grocery stores I frequented on a regular basis. The other store was an amazing two-story
Whole Foods Market
also on Arroyo Parkway that not only features a massive hot and cold foods bar in their upstairs dining area, but a lively bar as well.
However, grocery shopping isn't the only amazing feature of Pasadena. There are also many amazing places to wander around and eat in Pasadena! If you want to be near all the action, all you have to do is take a stroll down Colorado Boulevard in Old Pasadena on any weekend evening and you will be engulfed in the lively vibes!
Old Pasadena offers tons of boutique shops, restaurants, ice cream parlors, coffee shops, and other fun retail shops to keep your attention. Several places that shouldn't be missed include
Intelligentsia Coffee
, located at 55 East Colorado Boulevard, where you can hang in their cozy coffee shop and sip on a cup of amazing fresh-brewed, Direct Trade coffee;
Jake's of Pasadena
, established in 1947, a darling hamburger stand that offers an eclectic array of burgers to choose from, including a veggie option; and
Piccomolo Italian Ice Cream
at 20 East Colorado Boulevard which offers up creamy, whippy desserts with plenty of dairy free options!
And, of course, I can't visit a new place without falling in love with a few healthy restaurants.
Green Earth Vegan
, located at 37 South Fair Oaks Avenue, is an upscale dining establishment that serves up an eclectic menu of tasty vegan dishes sure to please every diner's palate. We were enamored with their fresh salad rolls, among with two Asian tofu and mixed vegetable dishes that we ordered.
My Vegan
, located at 633 S Arroyo Parkway, is a super yummy restaurant that serves up a huge variety of Asian-inspired dishes. But they don't stop there. If you aren't in the mood for Pad woon Sen, they also have pasta dishes, burgers, soups, salads and American-style desserts. We found the Mixed Vegetable dish with tofu to be super delectable. And although we didn't get a chance to make it there before lunchtime, it was nice to know that My Vegan also serves breakfast.
Charm Vegan
located at 711 Fair Oaks Avenue, is a tastefully decorated small restaurant that features a healthy variety of Asian dishes mixed in with yummy wraps, veggie burgers and other sandwiches. You definitely feel like you did your body good when you eat at this restaurant. Favorite dishes include the veggie delight with tofu and Pho noodle soup.
Those in the mood for something sweet should visit
KindKreme
at 319 S Arroyo Parkway which features a vast array of dairy-free almond milk and coconut milk ice cream varieties. It comes in both scoop and soft serve style and there is a huge variety of fun flavors. Don't want to stop at just a cone? Well then take some of those scoops and transform them into delectable banana splits, brownie and gluten-free waffle sundaes, floats and shakes. Not in the mood for ice cream? Not to fear! The also serve up smoothies, green juices, and coffee including the usual suspects like lattes and mochas and a few specialties like French press and cold pressed coffees and chai. If you find yourself craving KindKreme and you've bounced out of the area, KindKreme has two L.A. locations as well.
And once you're done eating all of those delicious meals, it's only natural to want to work it off. Our favorite place to play is
Brookside Park
located at 360 N Arroyo Boulevard. There are two awesome play structures for our daughter to work off all of that KindKreme. Not only that, it's a great place for the whole family to get some exercise.
Brookside Park is actually much larger than it seems. So be sure to walk around and check it out. And don't miss the pirate themed play structure, Reese's Retreat, located behind the Rose Bowl Aquatics Center. Your kids will love you even more for that!


Related Articles
Editor's Picks Articles
Top Ten Articles
Previous Features
Site Map





Content copyright © 2022 by Erin Lehn Floresca. All rights reserved.
This content was written by Erin Lehn Floresca. If you wish to use this content in any manner, you need written permission. Contact Erin Lehn for details.