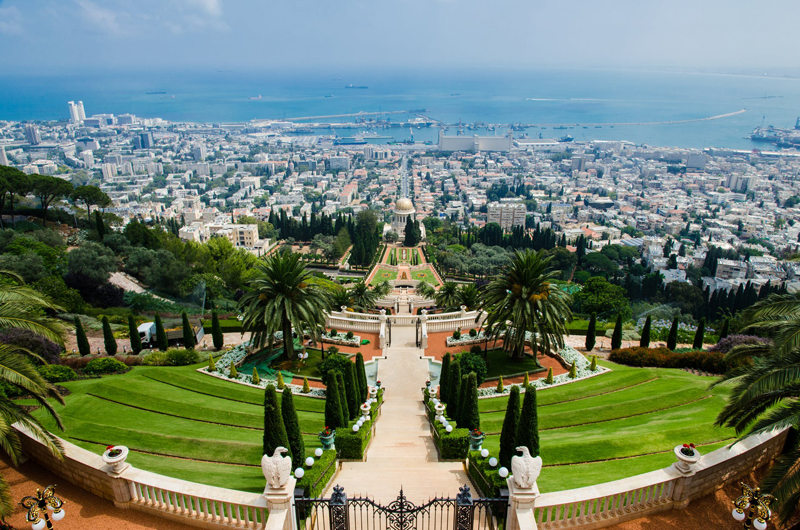 "Through the power of faith, obey ye the teachings of God, and let all your actions conform to His laws." - Selections from the Writings of 'Abdu'l-Bahá, p. 35

But what does it mean to have faith? Is it, as I once believed, a crutch used to shut out reality and cling to some fantasy that I didn't have to be responsible for my actions if only I "believed" what someone told me? Is it a powerful tool that may be the only way to change the world, because it alone fuels altruism? Or, can faith be both, since any tool can be misused?

In the past, people who had faith were 'believers' and those who didn't were enemies of the cause of God. For instance, those who believed Moses was a prophet became members of the faithful. Those who believed that Jesus was the Word became disciples. Faith in those times consisted of blind acceptance of those truths--those who accepted were considered saved, the rest were doomed to perdition.

For Bahá'ís, faith is not belief; it is deeds. It is not sufficient to believe in Bahá'u'lláh and to say, "I am a Bahá'í." 'Abdu'l-Bahá, in his treatise, Divine Philosophy, exhorts his father's followers, "...we must act in accordance with the teachings of Bahá'u'lláh, who commands us to become centers of divine attraction, so that the attributes of God may emanate from us, that we may become wise and well intentioned to all the peoples of the earth in order to better the condition of all." (p. 41)

The purpose of this material life, according to Bahá'u'lláh, is to acquire those virtues that will be necessary for eternal life of the spirit. Since what I learn for myself has more power than just memorizing what someone else has learned, I assume God's creation works that way, too. If so, what is needed in the Kingdom which transcends the life and limitation of this mortal world? "That world beyond is a world of sanctity and radiance; therefore it is necessary that in this world [ye] should acquire these divine attributes. In that world there is need of spirituality, faith, assurance, the knowledge and love of God..." which must be attained in this world. "...That divine world is manifestly a world of lights; therefore man has need of illumination here. That is a world of love; the love of God is essential. It is a world of perfections; virtues or perfections must be acquired. That world is vivified by the breaths of the Holy Spirit; in this world we must seek them."

By what means can humanity acquire these things? "First, through the knowledge of God. Second, through the love of God. Third, through faith. Fourth, through philanthropic deeds. Fifth, through self-sacrifice. Sixth, through severance from this world. Seventh, through sanctity and holiness." - 'Abdu'l-Baha, Foundations of World Unity, p. 63

Personally, I find all of those tasks challenging, and would not even begin to work on them without holding faith that there is an ultimate purpose for such effort. After nearly 50 years as a Bahá'í, I have learned that when I'm working on this personal spiritual transformation, my life goes much better. This system keeps me functioning and making progress; my initial leap of faith has been rewarded by tangible results.

I believe that what I understand of the Bahá'í Teachings is all that keeps me from becoming the negative, disillusioned activist and all around grumpy old woman that my nature and nurture inclines me to be! It requires a leap of faith to believe in an all-powerful and compassionate God, but after that, faith is all that actually succeeds in improving relationships, whether personal or global. Faith, often in the face of huge obstacles and opposition, is what changes the world.

About faith and loving God, 'Abdu'l-Bahá said, "This love is the origin of all philanthropy; this love causes the hearts of men to reflect the rays of the Sun of Reality." - Paris Talks, p. 180
You Should Also Read:
The Purpose of Religion
How to Ask for Divine Assistance
What does it mean to fear God?


Related Articles
Editor's Picks Articles
Top Ten Articles
Previous Features
Site Map





Content copyright © 2023 by Cheryll Schuette. All rights reserved.
This content was written by Cheryll Schuette. If you wish to use this content in any manner, you need written permission. Contact Cheryll Schuette for details.