Making Perfume From Essential Oils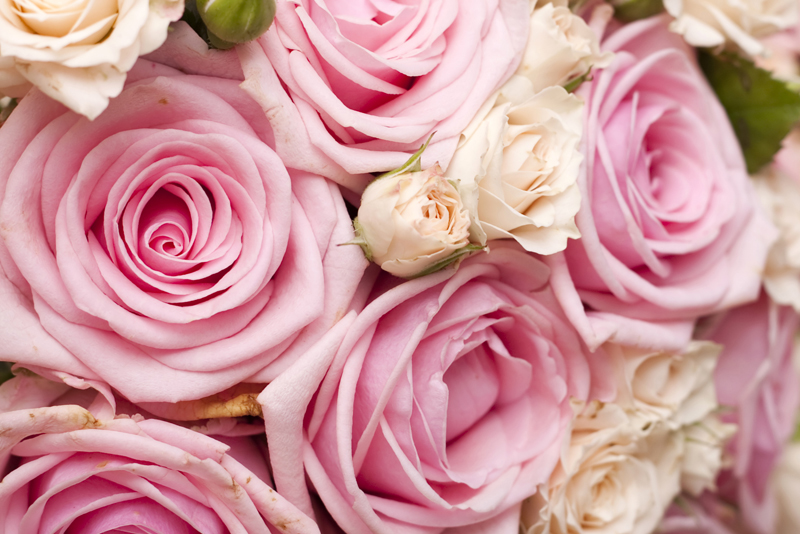 I recently took a refresher course in aromatherapy and it reignited my passion for perfume making. My oils had been talking to me so I guess this was a way of getting my attention. I'm not ready for the white coats to show up when I say my oils had been talking to me but every time I opened my storage cabinet for my oils , the most sensual and alluring aroma would overtake my senses.
So this week was playtime with my essential oils. I thought I'd share the process of making perfume with those of you that might be interested. To the rest of you, become friends with perfume makers and you'll be privy to some of the most intriguing scents ever made.
Tools of the Trade for Making Perfume:
A perfumer's funnel
A glass dropper or pipettes
Several quarter ounce and one ounce bottles
Jojoba oil or vodka
Coffee or wool scarf to clear your nasal palette
Essential oils of your choice
Make your work area safe by laying plastic wrap on your counter or work surface. I add an extra layer by covering the plastic wrap with brown paper.
Keep your work room well ventilated and keep paper towels or napkins on hand to use as a blotting surface.
Warm soapy water and clear water in an open glass container to keep near you as you work for cleaning droppers between oils, will be a welcome addition. You can also use unscented alcohol.
Perfumes will spoil if the containers you store them in are not perfectly clean, so make sure there's no oil, dust or dirt particle inside of them. Soak your bottles your bottles in soapy water and then rinse them in very hot water before using them. Use a cotton swab to dry your bottles thoroughly.
Allow them to stand upside down overnight before you begin your blending.
Your containers must be
completely
dry before you add one drop of oil. The bottles will be used for blending purposes and once you're happy with your perfume blends, you can transfer them into a more decorative container.
You'll be able to add a few drops of your blend to bath salts, bath or body oils or straight into your bath water.
Choosing Essential Oils for Perfume
A quick study of essential oils in general will introduce you to the basic language and properties of the oils. Working with them will give you your greatest advantage. You'll learn to create your own formulas and compositions.
One important thing to remember is to write your recipes down. There's nothing like creating a scent to die for and you forgot what the combination of oils were. Been there, done that!
Some of the basic essential oils to have in your collection are Lavender, Jasmine, Rose, Geranium, Sandalwood, Lemongrass, Orange, Rosemary, Frankincense, Myrrh, Chamomile and Bergamot.
With these oils, you can create everything from perfumes that are sensual and sultry, to skin and hair care oils for treating skin challenges and conditions. Some oils you will grow into affording, others you will purchase right away. Rose, Jasmine, Blue Chamomile and Geranium are not cheap oils so test small samples from companies until you find the perfect scent for you. Then, you can scale up to larger sizes.
Creating perfumes and scented products can be lots of fun. Have coffee or a wool scarf on had to sniff and clear your palette after each creation you make.
Life Never Smelled So Sweet!
Juliette's Website
https://www.nyrajuskincare.com



Related Articles
Editor's Picks Articles
Top Ten Articles
Previous Features
Site Map





Content copyright © 2022 by Juliette Samuel. All rights reserved.
This content was written by Juliette Samuel. If you wish to use this content in any manner, you need written permission. Contact Juliette Samuel for details.