Effective Communication With Our Children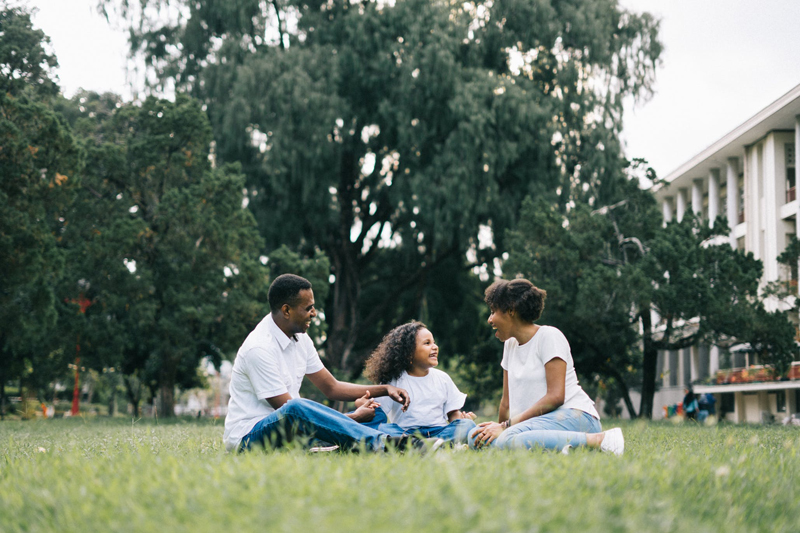 As the school year gets underway, and children are adjusting to the familiar schedule, and after-school activities, it is important as parents and guardians, to help children to adjust to any significant changes, such as, a new school, new neighborhood, a new grade, etcetera. Encourage them to be candid and open about what they are experiencing throughout their day.

For many students, school may not be a time to connect with friends and share stories about how their summer vacation was, and the exploits they experienced. For many, returning to school signals a time of fear and pain; especially if they are the victim of bullying.

A parent may assume that their child would tell them if they have experienced, or are being bullied. But most children will not have shared if they are being targets by a bully or bullies. And often times, when a parent does find out, it is often after their child has attempted or has committed suicide.

It is vitally important that open and consistent dialogues are occurring between parent and children. It is imperative for all parents or guardians to recognize the tell-tale signs of a victim of bullying. Regardless if you think your child would tell you, and that you have always had a close relationship; that sometimes may make it harder for a child to open up, for fear that they may be rejected, or that the bullying is some way their fault. Here are some signs to be aware of:

Feelings of depression, low self-esteem
Inability to sleep well
Missing/destroyed items such as, clothing, school supplies, jewelry, electronics
Withdrawing from family, friends, and previous enjoyed activities
Grades begin to slip, loss of desire to go to school/skipping school
No interest in outside activities, a fear of leaving the house
A sudden change in behavior, attitude, and temper
Changes in appearance
Striking out at siblings or other family members
Running away from home, talking about suicide
Not as open about their school life or social activities
Change in friends or lack of friends

These are just a few signs that parents/guardians can be aware of . If you witness any of these things about your child, it is imperative to speak to them, find out what is going on, and seek the help that they need. Don't ignore it or just look at it as a phase. If necessary, seek out professional help to you, help your child.

It is also important to recognize if your child may be the aggressor/bully. If your child is getting into constant fights, called to the principals office, is found to have items that you have not purchased, or exhibits combative behavior, and hangs out with other children known for bullying; your child may be a bully.

Children may not speak on being bullied; even if you may have had open and candid discussions, your child may not open up about being a victim of bullying. A child may feel embarrassed or humiliated. There may be fear that the bully or bullies may retaliate if they tell. They may feel alone, and as if they are responsible for being bullied. Or, they may even feel that no one really cares or will listen or believe them.

It is vitally important as parents/guardians to be that protector and safe haven for our children. It is imperative that the lines of communication stay open. Bullying is a reality for many children and has only escalated with the explosion of social media. Cyber-bullying is making life very difficult for countless children. As parents, you must be proactive. And, if you are on the other end and see your child as the aggressor; you have to step in and put an end to that behavior, and seek help for your child as well. Many states are stepping up their efforts to put an end to bullying, by making it a crime on school grounds for any type of bullying to occur.

Talk with your children. Continue to foster open, safe, and comforting dialogue that allows your children to know and understand that they can come to you with any problem they may have. Let their home be a safe haven. Be conscious of the warning signs. Children very rarely tell when they are being bullied. And if you see the signs in any other child, then do not hesitate to step up and say or do something. No child deserves to be bullied. But every child deserves to have someone care.


You Should Also Read:
Combatting Bullying
Stop The Bullying


Related Articles
Editor's Picks Articles
Top Ten Articles
Previous Features
Site Map





Content copyright © 2023 by Ruthe McDonald. All rights reserved.
This content was written by Ruthe McDonald. If you wish to use this content in any manner, you need written permission. Contact Ruthe McDonald for details.